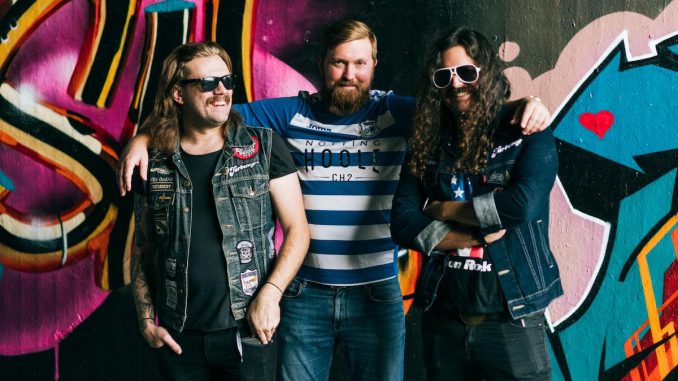 New Album Coming This Winter!
THE DRIPPERS have released their new single "Overload", which sees the Swedes deliver an uncompromising discharge of raw power; setting a new standard for high-octane Scandinavian garage rock. "Overload" is the second single off The Drippers' upcoming sophomore album, which drops this Winter.
Viktor Skatt, bassist and vocals in The Drippers, says:
"Overload is a song where the title says it all. It's pure adrenaline and action rock madness at 200 miles per hour. A tough riff and extreme aggression is all you need. It might not sound like your typical rock single, but we're not your typical rock band.
At first we weren't gonna include it on the album, since we'd already released a version of it on a vinyl split with Bitch Queens (under the name "Beach King"). But we reworked it quite a bit and once it got that Sunlight sound we felt the song was too good to let go. It really showcases our ex-plosive and aggressive side perfectly."
"Overload" is out now on all streaming platforms via The Sign Records.
THE DRIPPERS – "Overload" (Audio)
THE DRIPPERS Are:
Viktor Skatt – Vocals/Bass
William Dickborn – Vocals/Guitar
Niclas Kristoferson – Drums