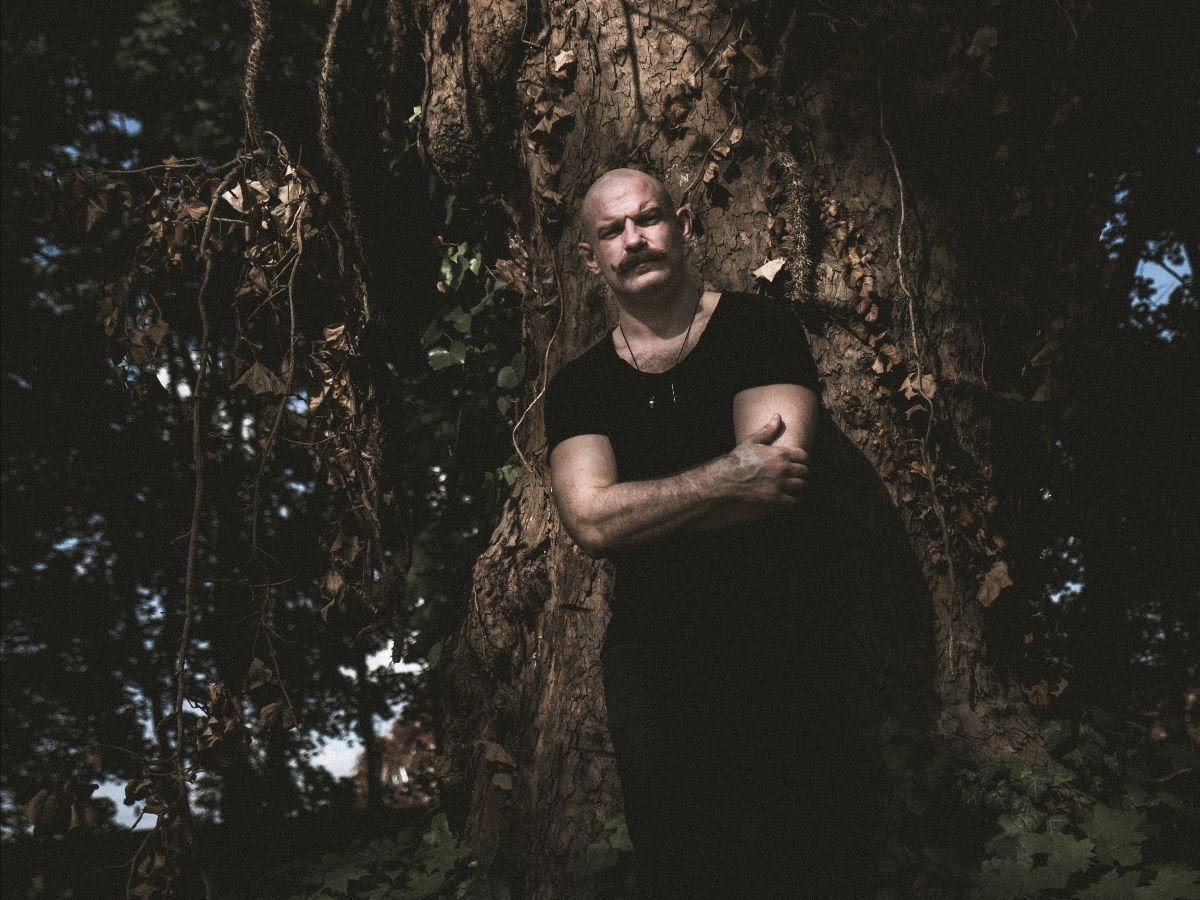 Season of Mist are proud to announce the signing of THE DEVIL'S TRADE, the dark folk project of Hungarian singer/songwriter Dávid Makó. Season of Mist will be releasing THE DEVIL'S TRADE's upcoming full-length, 'The Call of the Iron Peak,' later this year. Stay tuned!

Makó comments on the signing: "In my last sixteen years of being a ghost of the Hungarian and European underground, Season Of Mist for me was always a benchmark or, rather say, a lighthouse of values that can not be faked. As an artist I can not think of any other major record label that would represent my vision of the underground better and therefore I feel beyond grateful and honored to be a part of the team with the artists I admire."

For a glimpse of what's to come, check out THE DEVIL'S TRADE's previously released album 'What Happened to the Little Blind Crow' on the Bandcamp here!

THE DEVIL'S TRADE Live Appearances:
03/28: Mar 20 Tallinn (EE) @ Tallin Music Week
06/20: Jun 20 Orfu (HU) @ Fishing On Orfu Festival

THE DEVIL'S TRADE (w/ Darkher and Forndom):
04/08: Gdansk (PL) @ Drizzly Grizzly
04/09: Warsaw (PL) @ Hydrozagadka
04/10: Krakow (PL) @ Zet Pe Te
04/11: Budapest (HU) @ Instant
04/12: Vienna (AT) @ Arena
04/13: Prague (CZ) @ Futurum
04/14: Leipzig (DE) @ Moritzbastei
04/15: Berlin (DE) @ Privatclub
04/16: Copenhagen (DK) @ Stengade
04/17: Hamburg (DE) @ MS Stubnitz
04/18: Cologne (DE) @ Club Subway
04/19: Tilburg (NL) @ 013 Roadburn Festival
Listen to the call of the Iron Peak. It is calling for you to find your true self in a world you want to be isolated from. It is calling for you to make peace with yourself, with the inevitable end. It is calling for Hungarian singer-songwriter Dávid Makó, who redefined himself as THE DEVIL'S TRADE a few years ago, embarking on a long journey with his deeply personal and dark, sometimes doom infused folk songs.

Be it the folk of the Appalachians, the tales of Hungarian and Transylvanian traditionals, THE DEVIL'S TRADE fuses his past of metal and his roots laying deep in the folk songs of his immediate surroundings.

Very much like how the Iron Peak, a mountaintop both metaphorical and literal is calling for Makó, he is calling for you to share his rituals of loves and hopes lost and found along the pilgrimage of his. It is after all, the journey itself that matters the most, and how you adapt. From basements in his hometown of Budapest, to all corners of Europe, stages small and big, THE DEVIL'S TRADE has been relentlessly walking on his path finding his voice and calling, and that is to let listeners to glimpse into himself through his heart wrenching songs.

His new album, and his debut for Season of Mist, titled 'The Call of the Iron Peak' is to be released in the second half of 2020, preceded by a tour in April alongside UK singer-songwriter Darkher and Swedish neofolk/ambient artist Forndom that will see the artists finish their trip at Roadburn Festival.

Genre: Dark Doom Folk

Line-up:
Dávid Makó – vocals, guitars, banjo

For more on THE DEVIL'S TRADE, visit the official FACEBOOK, BANDCAMP, YOUTUBE, and INSTAGRAM.