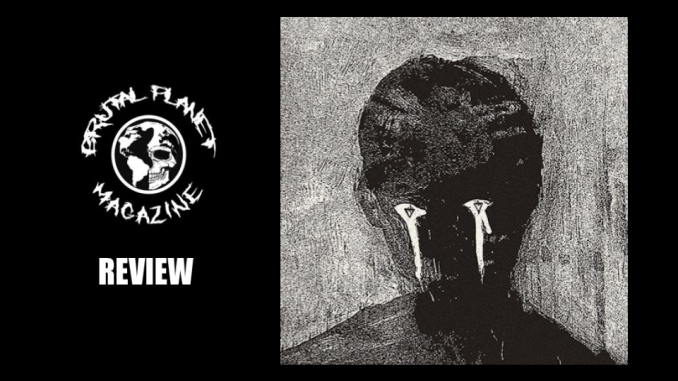 Every metal fan has their favorite album from the bands they love. If you asked most people what their favorite Metallica album is, they'd probably say "Master of Puppets." If you ask about their favorite Killswitch Engage album, they'd probably say "Alive or Just Breathing," and if you asked about their favorite Devil Wears Prada album, I'd put money down that they'd say, "With Roots Above and Branches Below." Having favorite albums is normal and good, but when we get mentally stuck in thinking a band has to clone that album every time or never evolve is not healthy or realistic. Such is the case with the last band I mentioned. The Devil Wears Prada (Mike Hranica- vocals, Jeremy DePoyster- guitar/vocals, Kyle Sipress- guitar, Jonathan Gering- keys, Giuseppe Capolupo- drums, Mason Nagy- bass) has given us some of the best metalcore we could've asked for in their seventeen-year career. I personally love how they have experimented with different sounds over the last decade. I don't like "The Act" as much as "Roots," but no one said I had to. I can still have my favorite and appreciate and love what the band does that is different. And so here I am, rejoicing that The Devil Wears Prada has put out another album that is unique and diverse. 
"The Color Decay" is the band's eighth full-length album. It will be unleashed on the world on September 16th through Solid State Records- the second album released on this label. The anticipation for "The Color Decay" has already been building for nearly a year. Our first taste of the album was when they released the first single, "Sacrifice" in September of last year. In February, "Watchtower" was released, and this summer we saw official music videos for both "Salt" and "Time." I've loved every one of these singles, particularly, "Time," (which might be one of my favorite TDWP songs of all time). If you keep up with the band, you know how good these songs are, so I want to introduce you to the rest of the album…
The opening track is "Exhibition," and as its title suggests, it stands on its own and bears witness to the album as a whole. It's different, yet familiar. It's melodic, yet heavy. It's passionate and wistful. The song keeps a driving tempo and never lets up. "Noise" features that gnarly vocal combo between Mike and Jeremy that we know and love, as well as killer riffs and great dynamics. "Broken" is a heavier melodic ballad that starts out sweet and gradually builds, bearing vulnerability and transparency in its lyrics. "Trapped" reminds me of the song "Chemicals" from the band's previous album, but a bit heavier and desperate in the lyrics. 

The album really takes an unexpected turn when we get to "Twenty-five." This song really brings the intensity down low and lures the listener through an ambient wasteland. This song is real and raw and makes me wonder about the story behind it. Likewise, "Fire" is another song that is less intense than the band's "norm." It's beautiful in its own way. "Hallucinate" brings back the heavy riffs as well as more heavy themes. Lyrically, the song is about a hospital patient suffering alone with a brain tumor that is causing hallucinations. It's wild and I love it. The album's closing song, "Cancer" is definitely one of my favorite tracks on the album. This is the longest song on the album and one that will hit you hard lyrically. It exposes the disappointment a person can have when they hear someone they admired has passed away. It would be easier to accept the fact that they had cancer than it would hear they overdosed or took their own life. It's heavy stuff.
This is an excellent album and I think true fans of the band would agree with me that "The Color Decay" is a harsh, yet pleasing culmination of the band's long career.