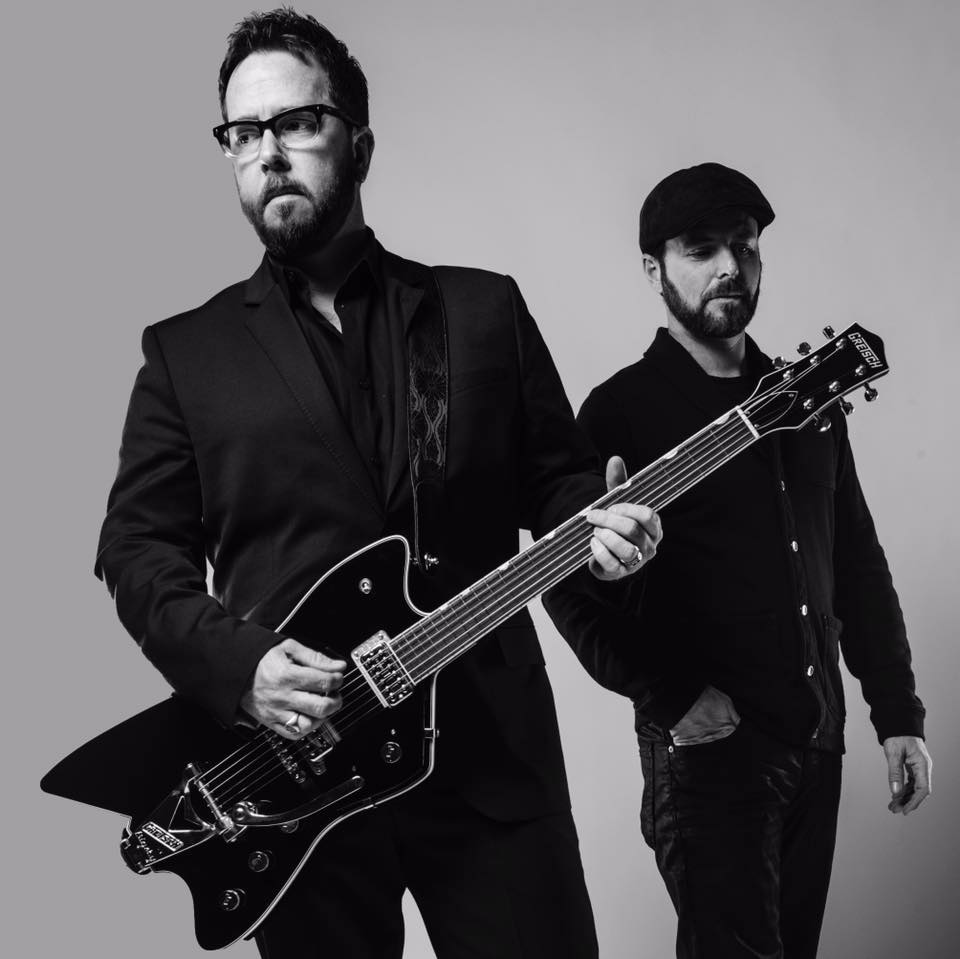 Release New Live Play Along Video For Track
New Album
Out On October 18th
" By far my favorite new musical discovery of 2019 "
– Joe Bonamassa
Friday September 27th 2019 – Heavy Blues two-piece and Joe Bonamassa's ' favorite new musical discovery of 2019' – THE COLD STARES , have released a brand new video to accompany their track 'Might As Well Die' that was released last week. Watch the video
here
or below.
The Cold Stares will be releasing their highly anticipated new studio album 'WAYS' on October 18th via AntiFragile Music. Recorded at legendary Sam Phillips Recording Studio in Memphis, ' WAYS ' is a culmination of the various influences that make up the band's unique sound. Two of the tracks released from the album so far have been chosen as "Track of the Week" in the UK's Classic Rock Magazine and have been included on 10 major playlists across streaming platforms including Spotify 's 'All New Rock', Apple Music 's 'Breaking Rock' and Deezer 's 'La Grange: Blues Guitar Heroes'.
The Cold Stares

'WAYS' Tracklisting

Any Way the Wind Blows
Ways
Into Black
Thorns
White Girl
Down Again
I Was a Fool
Angeline
Going Down Easy
I Ain't The One
Headstone Blues
Might As Well Die
Jackson Mississippi
Formed in 2012 after the duo had spent a number of years in other bands, Chris Tapp and Brian Mullins got together initially just to jam. No preconceived notions on what the project should be. The result is a hard rocking, story-based brand of rock and roll that is sung from the soul. Chris' unique guitar rig along with Mullin's giant bass drum provides a vast and robust sonic highway for the two to travel that truly sets them apart from other acts. It is genuinely astonishing that a two-piece can create the layers and depth found in the music made by THE COLD STARES . Speaking on his first live experience of the band, Nashville radio personality Dan Buckley says " The first time I saw them, I thought they had at least two other musicians secretly behind the curtain. There's just no way that sound comes from the two of them. "
THE COLD STARES have had tracks featured by Dodge Motor Company , ESPN , NFL , X-Games , TNT Network and Monster Energy and are endorsed by PRS Guitars .
Keep it locked for more to come from THE COLD STARES in the coming weeks.
WATCH: Official Music Video for 'Any Way The Wind Blows'