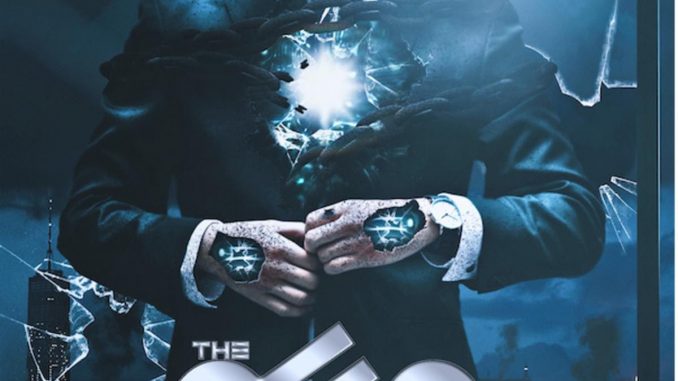 The CEO (Mack Mullins- vocals, Chase Brown- guitar, Beau Anderson- guitar, Vince Hornsby- bass, Joseph Herman- drums) is a hard rock band based in Georgia, and although they are fairly new as a band, each of the members has had extensive experience playing music for many years. They each come to the writing table with a plethora of experience and musical tastes- making The CEO a band that is incredibly easy to love. Their debut album, "Redemption," will be released on June 25th through Rat Pak records. It was produced by none other than Micheal 'Elvis' Baskette, who has produced for bands such as Alter Bridge, Trivium, and Chevelle; so listeners will know the quality of material to expect.
Whenever a new album is put together, it is important for the first track to be strong. It is apparent that the CEO knows this, as "Twin Flame" is an absolute banger. I love the opening guitar riff and drum intro. The song continues to build throughout the first verse and really breaks out in the first chorus. I was impressed at the control Mack seems to have vocally. His range goes from a half-spoken taunt to a beautiful and sustainable singing voice. This is also evident on the band's first single (and title track), "Redemption." The song has catchy riffs and a chorus that will have you singing along its second time around. For listeners who are really into guitar solos, this one is sure to impress! The official music video for "Redemption" was released on May 21 and can be viewed below.
Personally, I'm a huge fan of debut albums that feature more than ten songs. Redemption has twelve, and there is not a single song on the record that I did not like. The second single released, "Behind These Eyes," was released on June 11th. This song starts out slow, but do not let that fool you- it is heavy and I love the way you can feel the bass guitar when you crank it up loud. The guitar riffs and solos are equally impressive as well as the way the band chose to fade out the song at the end. One of my favorite songs is the record's ballad, "Black Hearts." The song's 6/8 time signature gives it a different feel and because of its softer tone, Mullin's vocal talent is really in the spotlight. For music fans who like things a little on the heavier side, I would suggest checking out "The Storm," "Alive," and "Casting Shadows." If you've had a rough day at work, "Dirty Tragic," and "Alone and Dead" are great songs to jam as you fight traffic on your way home.
Many debut albums are decent, but it takes time for most bands to really find their sound. I would argue that this isn't the case with The CEO. Even though they are relatively new, any first-time listener can tell they have talent, experience, and are having a lot of fun doing what they love. "Redemption" is both passionate and unrelenting. I am really excited to see what this band will continue to do.