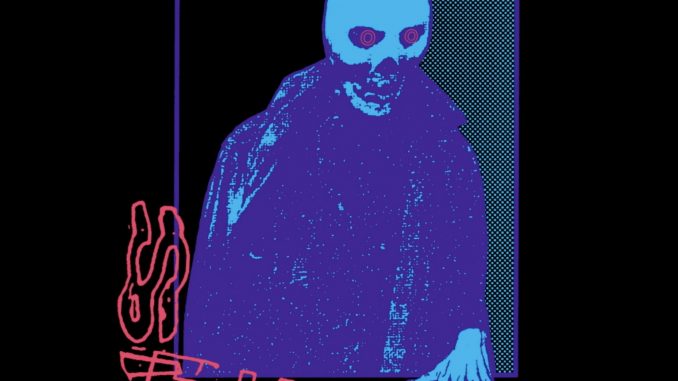 April 6, LOS ANGELES – The Bronx, who recently announced the Aug. 27 arrival of Bronx VI (Cooking Vinyl) and debuted the album's first single, "White Shadow" (https://thebronx.lnk.to/whiteshadowPR/youtube), have announced the April 9 (10 am pacific via Rarible.com) minting of the band's first NFT, a partnership with revered cult punk/hardcore/Dead & Co. graphic designer Jeremy Dean.
Dean "built a cult following making Grateful Dead x Black Flag bootleg t-shirts" (GQ), taking his hardcore roots and bringing that raw design sense to a worldwide audience. His resume includes work with design studio House Industries, legendary indie rock label Jade Tree Records, extreme sports companies like K2, and of course a bevy of musicians including well-known artists like St. Vincent, and the Rolling Stones mixed with hardcore heroes like Burn and Kid Dynamite. Dean joined Matt for an Instagram-based (Instagram.com/bronxovision) live conversation on Wednesday at 1 pm pacific. Dean said of the digital offering: "This is my first (and maybe my only) foray into the NFT world. Who knows where it will travel first and where it will end up? Thanks to the guys in the Bronx for including me in an exciting adventure."
The "White Shadow" NFT is the first of six in a series, with the subsequent art pieces arriving in the lead up to the album's release. The band previously announced they would be partnering with several artists for limited-edition, now sold out, 7-inches for each of the album's 11 tracks.
"Working with so many amazing artists on this record campaign has been a dream come true," says singer Matt Caughthran. "If we can come together and create something original and exclusive for the vinyl heads, why not do the same for the digital world? Music and art exist beyond all platforms. The NFT revolution is just another excuse for us to make some cool shit with our friends."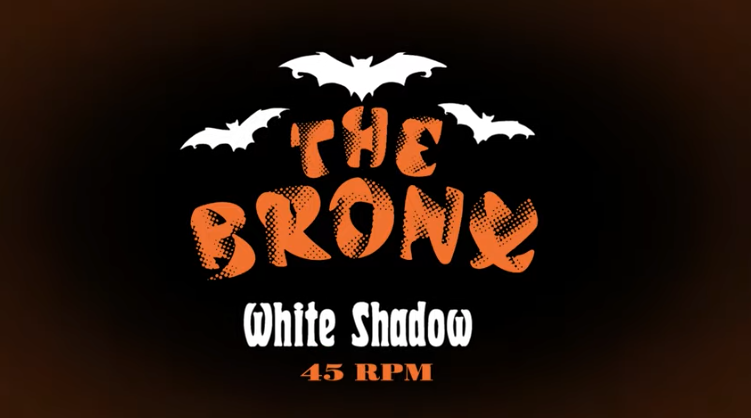 Bronx VI was produced by Joe Barresi (Tool, Melvins, Bad Religion) at his House of Compression studio in Pasadena, Calif.
Album pre-orders are available now (https://thebronx.lnk.to/bronxviPR) with the collection available digitally, on CD and with a number of vinyl variants: orange crush vinyl, orange, and black galaxy U.S. webstore exclusive, orange with black splatter U.K. webstore exclusive, transparent with orange splatter Revolver/Brooklyn Vegan exclusive, orange and blue half-and-half vinyl Banquet Records exclusive, and an orange and blue galaxy Australian webstore exclusive. Upon release, The Bronx unveiled a highly-limited collection of 7-inch singles, as well as a "Mirror Press" series that was limited to 400 fans, and includes a collectible, handmade wooden box embossed with the band's logo, a lyrical decoder mirror, 7-inch slip mat. and featuring room for each of the sought after singles. Collaborators include Estevan Oriol, DABS MYLA, Craig Stecyk, and Tim Armstrong. The collection sold out upon release.
The Bronx formed in 2002, releasing their self-titled debut album the following year. Over the Los Angeles-based band's 19 year career, The Bronx have released five original albums under their original namesake, and three albums under their alter ego, Mariachi El Bronx. Both iterations of the now legendary SoCal outfit have been hailed for harnessing the "unleashed cries of youthful blue-collar anguish" (Los Angeles Times), and for writing "hard-hitting and catchy hard rock tracks" (Loudwire). The Bronx is Matt Caughthran (vocals), Joby J. Ford (guitar), Ken Horne (guitar), Brad Magers (bass) and Joey Castillo (drums).