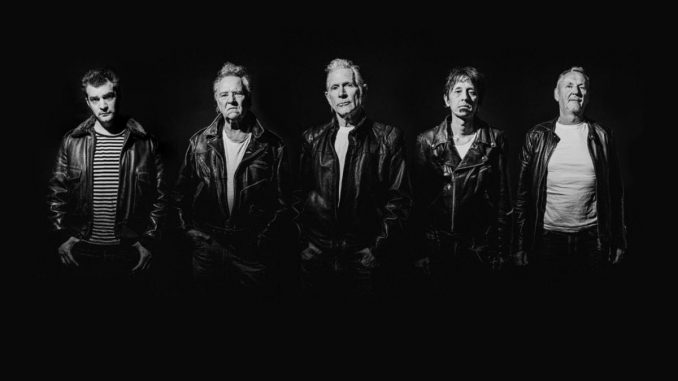 Second Track Off New Album 'White Lightning'
The Boppers are back with a bang! With the first single (
Callous Rain
) from the new album, the band got the listeners to turn up the volume properly! And when the band performed as secret guests at The Hellacopters' release party, the success was instant.
Now The Boppers are reloading, and the second single is nothing less than the band's riotous version of Chris Spedding's classic "Motorbikin'" from 1975!
Together with the legendary producer Tomas Skogsberg (The Hellacopters, Backyard Babies, etc.), the band has recorded their new album 'White Lightning'! The Boppers are celebrating 45 years as a band, and with White Lightning they prove that they are still a band to be reckoned with.
It's an album for old fans as much as for new generations and after 45 years on the road, The Boppers sounds even hungrier and is just as always up to date.
The story of The Boppers is a story about some teenagers from Stockholm who were in the right place at the wrong time. Forming in 1977, when punk rock exploded around the world, their views on '50s doo-wop and rock 'n' roll couldn't have been more outdated – but they refused to fit in and ultimately made it a success.
THE BOPPERS Are:
Matte Lagerwall – vocals and guitars (1977-present)
Ingmar Wallén – vocals and guitars (1977-present)
Kenneth Björnlund – drums and vocals (1982-present)
Surjo Benigh – bass and vocals (1994-present)
THE BOPPERS Online: