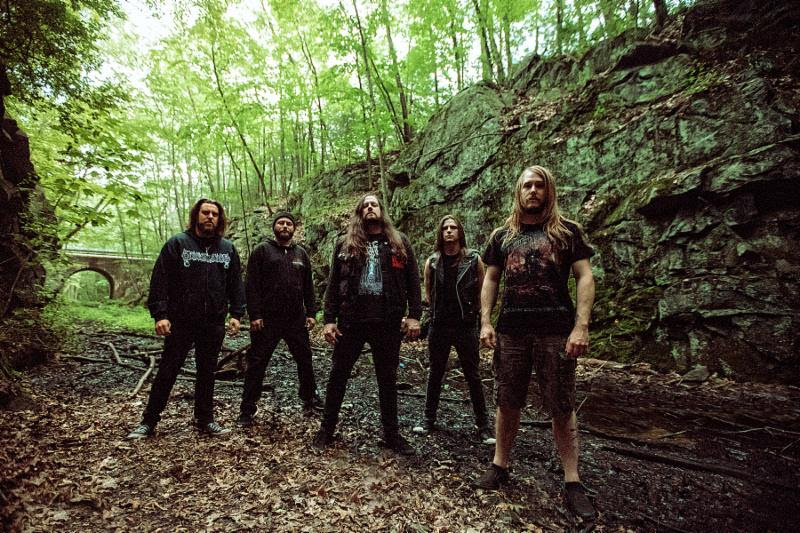 THE BLACK DAHLIA MURDER Kicks Off North American Tour With Black Label Society TONIGHT!
[Photo by Karen Jerzyk]
Following a trio of headlining shows earlier this week, THE BLACK DAHLIA MURDER will kick off a month-long North American tour as direct support to Black Label Society. The journey commences tonight, September 11th, in Ventura, California and will wind its way through over two dozen cities upon its conclusion October 13th in Jacksonville, North Carolina. Additional support will be provided by Alien Weaponry and Toke on select shows. The trek includes several THE BLACK DAHLIA MURDER one-off headlining dates along the way. See all confirmed dates below.
THE BLACK DAHLIA MURDER w/ Black Label Society, Alien Weaponry:
9/11/2019 Ventura Theater – Ventura, CA
9/12/2019 Jub Jub – Reno, NV **
9/13/2019 Knitting Factory Concert House – Boise, ID
9/14/2019 Knitting Factory Concert House – Spokane, WA
9/15/2019 The Wilma – Missoula, MT
9/16/2019 Pub Station – Billings, MT
9/18/2019 The Black Sheep – Colorado Springs, CO
9/19/2019 Sunshine Theater – Albuquerque, NM
9/21/2019 Dos Amigos – Odessa, TX
9/22/2019 House Of Blues – Houston, TX
9/23/2019 Varsity Theatre – Baton Rouge, LA
9/24/2019 Growlers – Memphis, TN **
9/25/2019 Fayetteville Town Center – Fayetteville, AR
9/26/2019 Leftys – Des Moines, IA **
9/27/2019 St. Croix Casino – Turtle Lake, WI
9/28/2019 The Apollo Theatre – Belvidere, IL
9/29/2019 The Loft – Lansing, MI **
9/30/2019 Elements – Kitchener, ON
10/01/2019 House of Blues – Cleveland, OH
10/02/2019 Appalachian Wireless Arena – Pikeville, KY
10/03/2019 Harrisburg Midtown Arts Center – Harrisonburg, PA **
10/04/2019 House Of Blues – Boston, MA
10/05/2019 The Wellmont Theater – Montclair, NJ
10/06/2019 Canal Club – Richmond, VA **
10/07/2019 New Brookland Tavern – West Columbia, SC **
10/08/2019 Revolution Live – Ft. Lauderdale, FL
10/09/2019 1904 Music Hall – Jacksonville, FL **
10/10/2019 Club LA – Destin, FL
10/11/2019 Victory North – Savannah, GA **
w/ Black Label Society, Toke:
10/12/2019 Piedmont Hall – Greensboro, NC
10/13/2019 The Tarheel Concert Lounge – Jacksonville, NC
** THE BLACK DAHLIA MURDER only