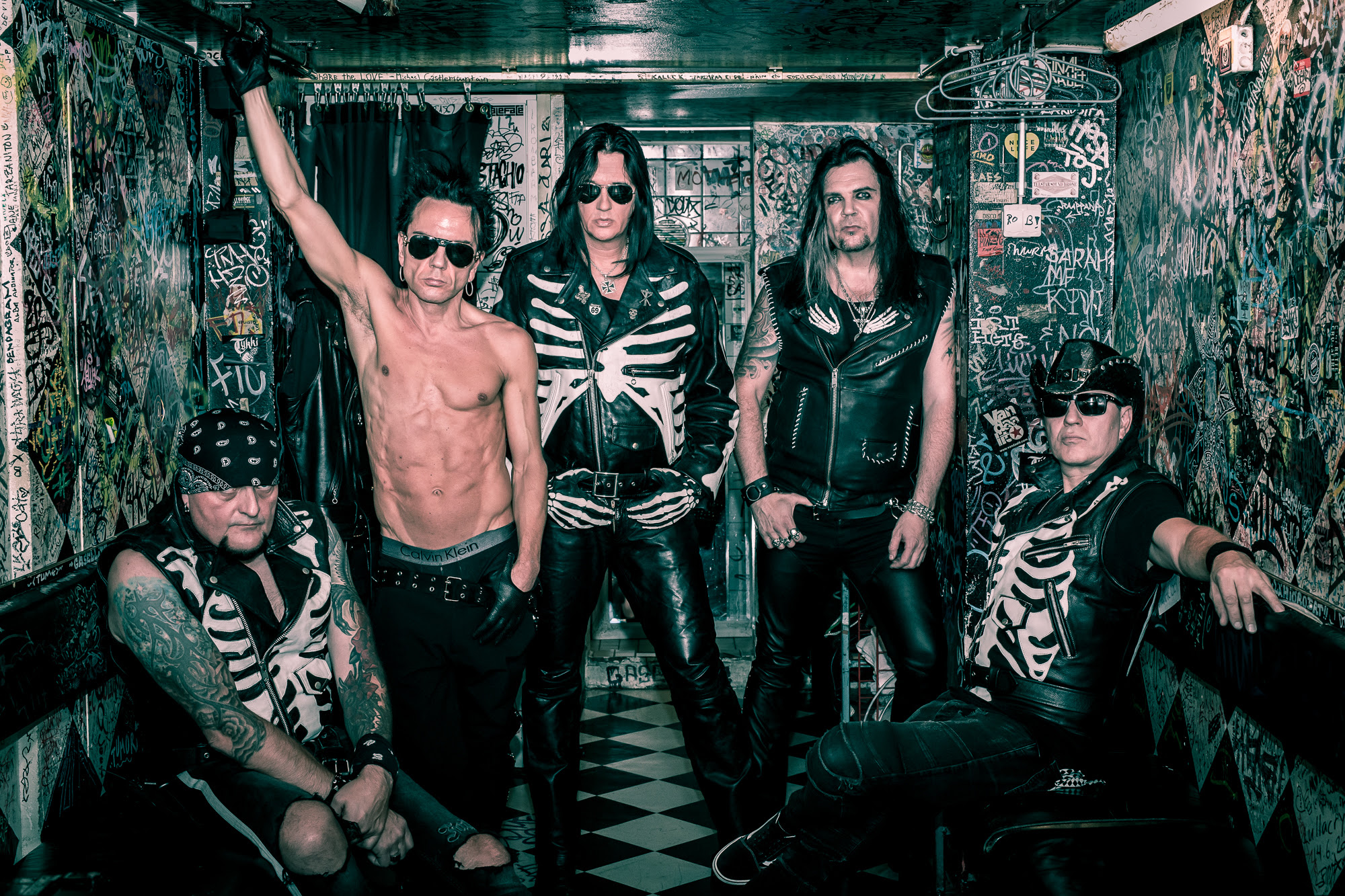 THE 69 EYES
released their apocalyptically titled new album
West End
last fall and started their all year lasting 30
th
anniversary world tour. Now they are celebrating their three decades by streaming a live show from Helsinki, Finland on Friday June 26
th
.at 10 AM Pacific / 1PM Eastern The Helsinki Vampires will rock around the world for their fans live on their screens and the ticket link works for four days after. More expensive ticket allows also for a virtual meet & greet with the band.
"
We're excited to play our 30th anniversary show at Helsinki's House Of Culture (Kulttuuritalo). It's a legendary venue where I saw THE RAMONES back in the day. All the classic rock bands have played there over the years from JIMI HENDRIX to LED ZEPPELIN to METALLICA! Now we can invite all our fans all over the world to celebrate with us there
," says the vocalist
Jyrki 69
.
THE 69 EYES
at Sunborn Live Stream from Kulttuuritalo, Helsinki, Finland
Tickets: 9,90€/16,90€
https://www.ticketmaster.fi/event/281135?language=en-us
Merch store (worldwide):
http://store.69.com
Show times:
Los Angeles – 10:00 AM
Mexico City – 12:00 PM
New York – 1:00 PM
Sao Paolo – 2:00 PM
London – 18:00
Berlin – 19:00
Helsinki – 20:00
Moscow – 20:00
Sydney – 1:00 AM (+ 1 day)
—-
West End is available as digipak including the album and a with a band documentary directed by Ville Lipiäinen on Blu-ray (preview: https://www.youtube.com/watch?v=Y0gK1cpCRmQ), as vinyl or download via this link:
http://nblast.de/The69EyesWestEnd
Get special bundles with vinyl / CD-digipack / t-shirt / hoodie, in the band shops:
EU store: http://store.69eyes.com
US store: https://theoraclemanagementmerch.com/collections/the-69-eyes
In case you missed the previous two singles, check them out here:
"27 & Done": https://www.youtube.com/watch?v=OLoqIdCMZCE
"Cheyenna": https://www.youtube.com/watch?v=r87nMDEs53M
"Black Orchid": https://www.youtube.com/watch?v=Fh3s7mC-8Z4
"Two Horns Up [feat. Dani Filth]" OFFICIAL MUSIC VIDEO:
https://www.youtube.com/watch?v=n7etEF3sNyA
"Burn Witch Burn" OFFICIAL LYRIC VIDEO:
https://www.youtube.com/watch?v=DDlwtQ5BRzA
THE 69 EYES are:
Jyrki 69 – vocals
Bazie – guitar, backing vocals
Timo-Timo – guitar
Archzie – bass, backing vocals
Jussi 69 – drums
Photo credit: Pasi Klemetti