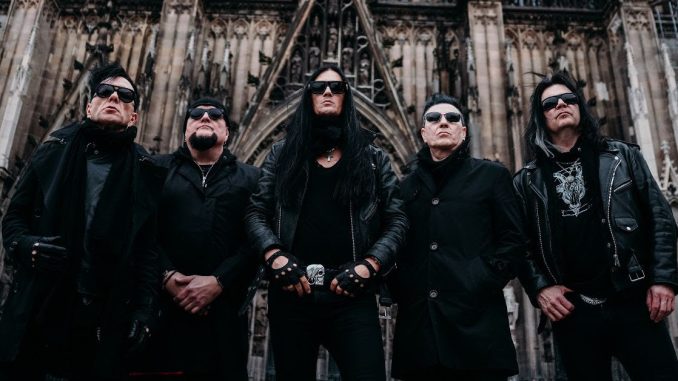 Following an extremely successful tour through mainland Europe and their home country, Helsinki's favorite vampires, THE 69 EYES, will return to US stages this Friday! The week-long Gotta Rock USA Tour will commence on May 5th in Mesa, Arizona at The Nile Theater and run through May 13th in Las Vegas, Nevada at the sold-out Sick New World Fest. Support will be provided by Pretty Boy Floyd on select dates. Find tickets and more at 69eyes.com.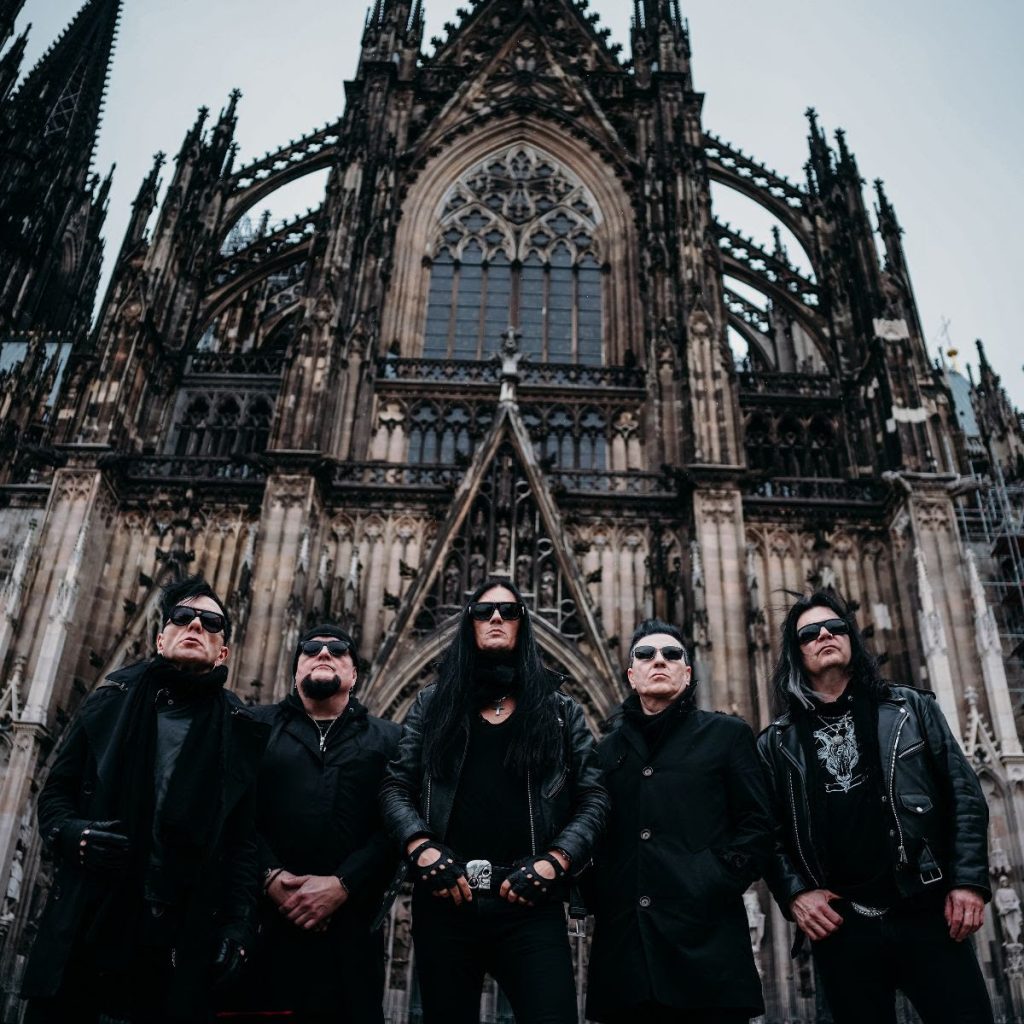 THE 69 EYES w/ Pretty Boy Floyd:
5/05/2023 The Nile Theater – Mesa, AZ [tickets]
5/06/2023 The Whisky – Los Angeles, CA [tickets] * No Pretty Boy Floyd
5/07/2023 Brick By Brick – San Diego, CA [tickets]
5/09/2023 Chain Reaction – Anaheim, CA [tickets]
5/10/2023 Goldfield Trading Post – Roseville, CA [tickets]
5/12/2023 The Ranch House – Reno, NV [tickets]
5/13/2023 Sick New World Fest – Las Vegas, NV * No Pretty Boy Floyd *Sold Out*
THE 69 EYES will be touring in support of their stunning thirteenth studio album, Death Of Darkness, released last month via Atomic Fire Records. Delivering ten lavishly dark, effortlessly cool tracks, Death Of Darkness stands among the band's most flawless and consistent offerings bearing a title that, much like the music contained within, is both stylish and symbolic. 2023 is a far cry from the early days of the new millennium when gothic rock bands emerged from every graveyard and Finnish vampires stormed the charts around the world. However, the spirit of a world-class record like Death Of Darkness, the sheer passion and the enticing mystery, the suspense, and the smirk, are still very much alive.
Order Death Of Darkness in the physical format of your choice, stream it, or get it digitally now at THIS LOCATION.
View the band's previously released videos for the record's title track HERE, "Drive" HERE, "California" HERE, and "This Murder Takes Two [Feat. Kat Von D] HERE.