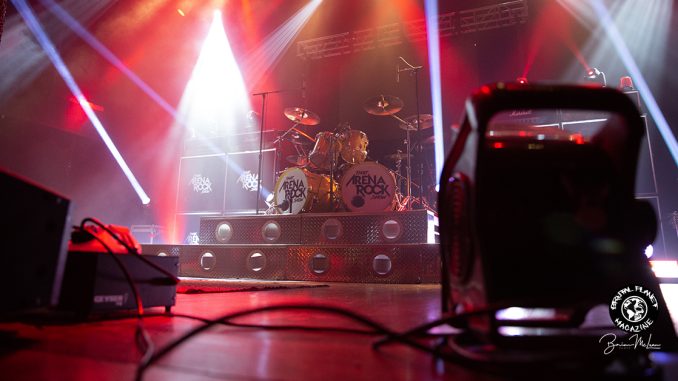 That Arena Rock Show, a five piece flashback to the 1980's peak of metal rolled into Dallas's House of Blues for a one night stand Saturday night. Tossed in for extra measure were pinches of classic rock from the 1970's and a dose from 1990.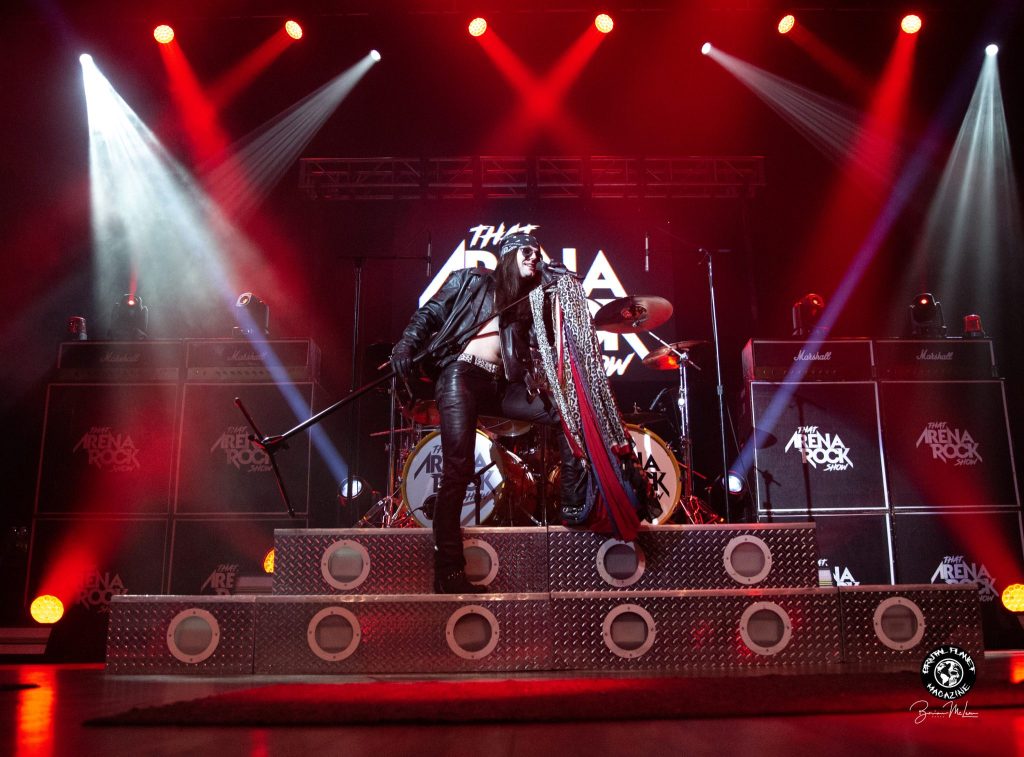 The name of the band hailing from the Ohio and Kentucky area says it all. It's a big production arena rock show, just on a smaller scale. The energy level for this 1970's and 1980's flashback went way beyond ten.
Even though the Dallas date was the first of 21 scheduled dates for the 2023 Tour, it didn't show. The overall presentation was finely executed. There was not one bump or hurdle hampering That Arena Rock Show's set.
The night included plenty of visuals, colorful light production with tracers and spots, colored smoke geysers, and flashy outfits. These things though only enhanced That Arena Rock Show's set. There were other things as well but most importantly, the caliber of musicianship for each member stood out.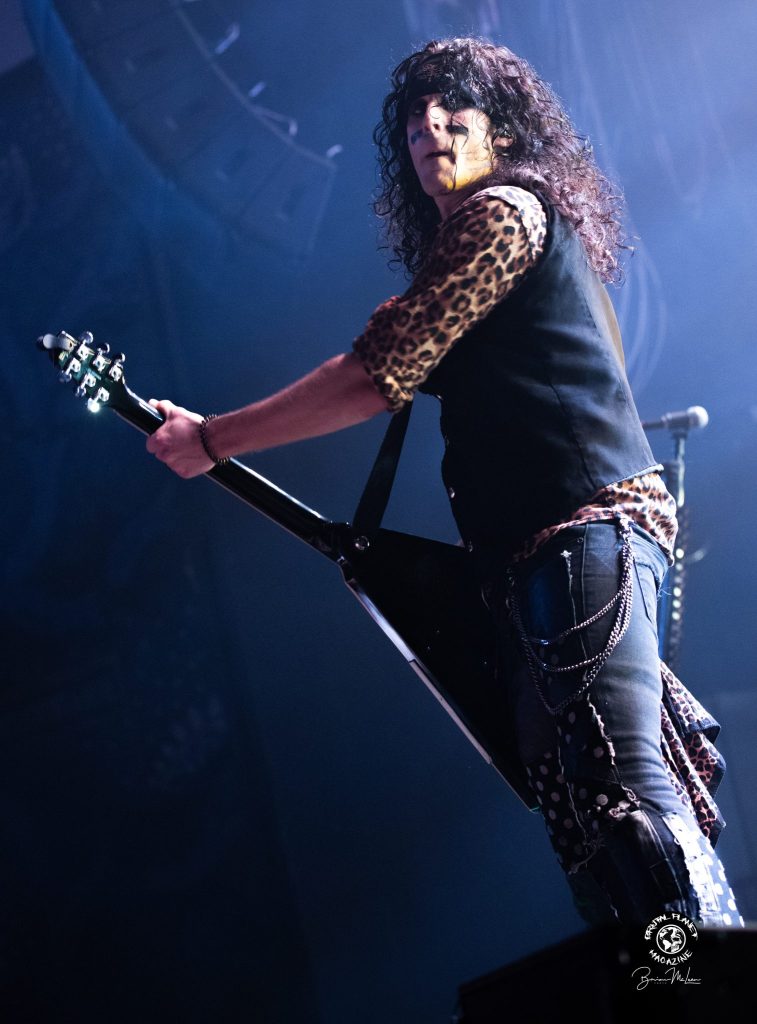 Those sprinkles of glitter and glitz have zero impact if the musicianship is subpar. That is not the case for the five rockers that took command of the House of Blues stage.
For example Tracii Page's representation of Van Halen's "Eruption" while sporting red striped 5150 overalls was spot on. The lead guitarist also executed an impressive version of the "Star Spangled Banner" that resulted in chants of "USA, USA, USA" after the final note. 
It also helps having a frontman whose voice and vocals remain strong and consistent from set start to finish. That's what vocalist TBone displayed with ease.
The band was extremely tight for the first night of a tour. It's evident That Arena Rock Show spent hours in pre-tour rehearsals and it shows.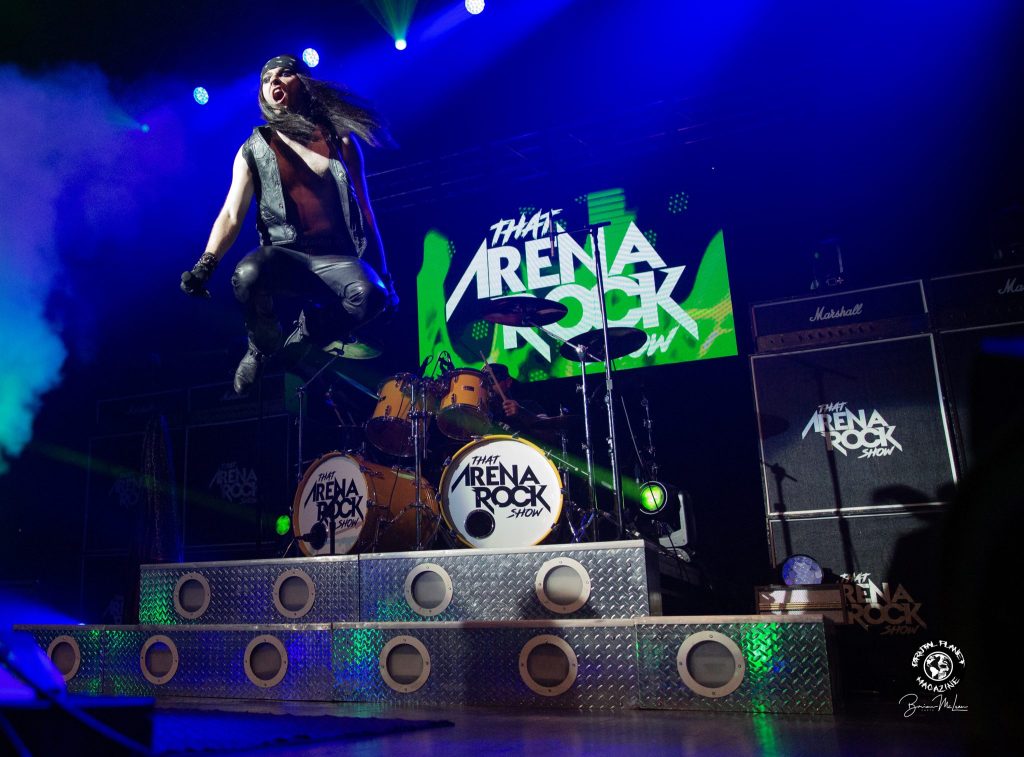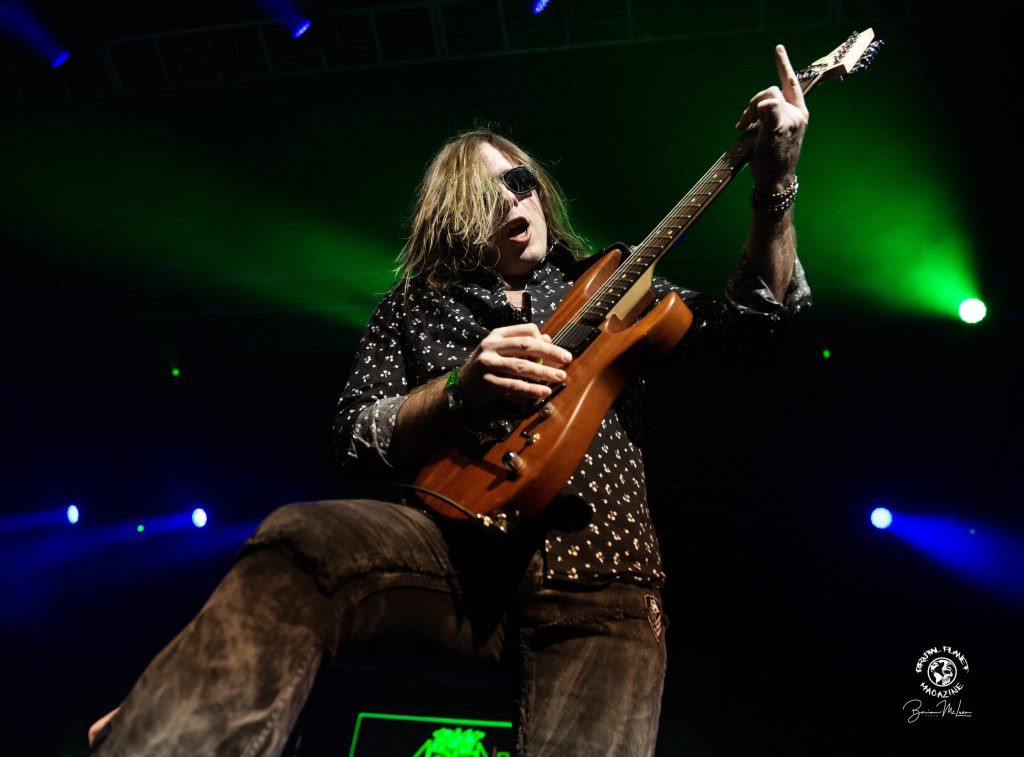 That Arena Rock Show's setlist consisted of the more notable tunes from the 1980s' era. Bands such as Poison, Cinderella, Whitesnake, Def Leppard, Guns and Roses, Twisted Sister and Quiet Riot to name a few.
The set list though wasn't all from the 1980's. The band touched on classic rock tunes from 1972, 1975, 1977, 1978, 1981 and 1984. Those years represent vintage Alice Cooper, Aerosmith, Van Halen, KISS and Queen thus rounding out an ideal song repertoire.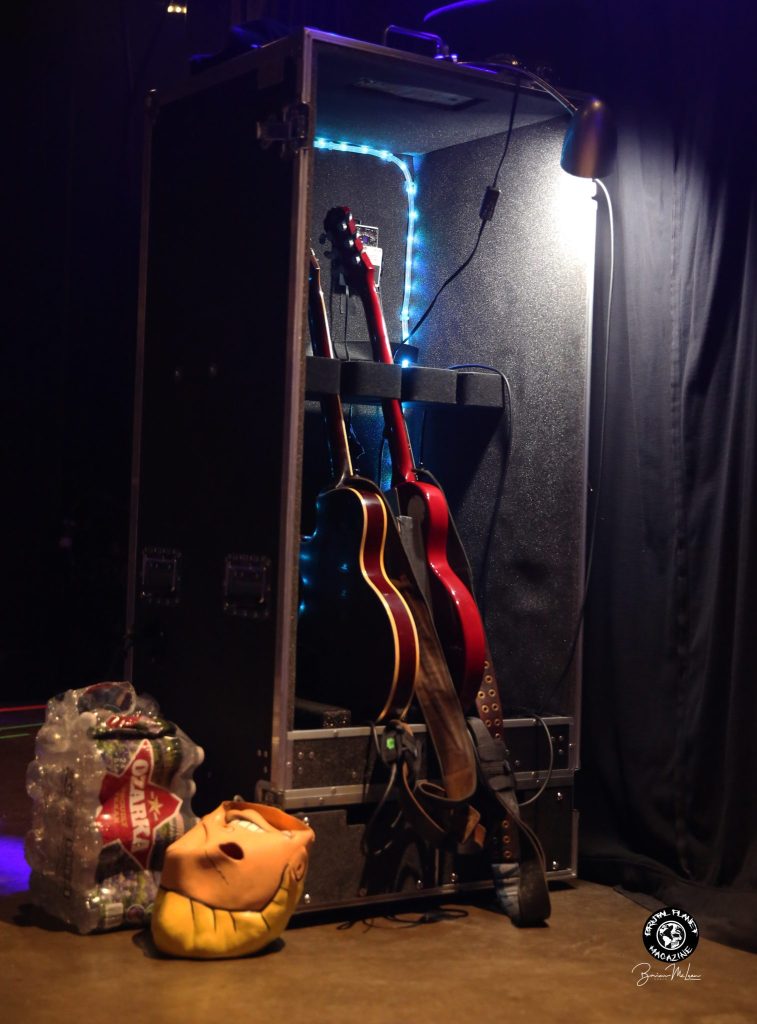 There has been an increase in tribute bands throughout the nation. One hurdle for these acts face is to keep the audience engaged from start to finish. These bands have difficulty owning and possessing the stage but not with That Arena Rock Show.
From the first chords and vocalist Tbone launching himself off the drum riser, the House of Blues crowd was hooked. From that moment, the audience's engagement never waivered.
As the band made their way through the set, there was no down or dead time between songs. While TBone was executing slight wardrobe changes, there were visuals on the LED screen and instrumental music to pacify.
The wardrobe change would correspond with the song. Whether a Union Jack vest, orange stripe Diver Down era spandex or a long sleeve white top with the GnR logo on the back. These are just a few things that didn't pigeon hole That Arena Rock Show.
Even Mrs. Doubtfire, Beavis and Butthead and Wayne and Garth made appropriately timed appearances on stage.
Probably the most impressive takeaway from the show boils down to the overall presentation.
The 1980's tended to lean more towards the raunchy side of things. That Arena Rock Show is on the opposite side of that 1980's rock reputation spectrum.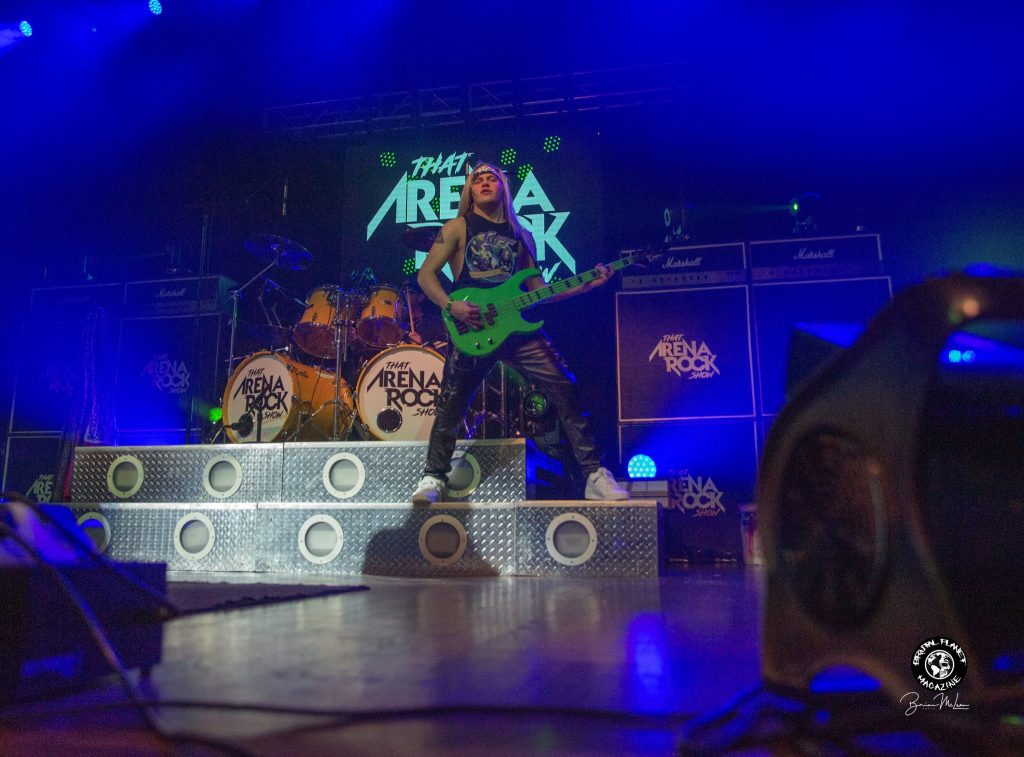 Not one word of vulgarity was uttered nor was one sexual innuendo or escapade presented. This opens the door for an ideal family outing that's worry free. Late Baby Boomer bloomers, Generation X, Y and Millennials were all in attendance. It's an all ages appropriate event.
It's the younger generations that will keep this unique era of music alive. It's up to them. Also, it's up to acts like That Arena Rock Show to hook those first timers and or reset the veterans of the 1980's music scene. Simply, that's what That Arena Rock Show did Saturday night at the House of Blues.