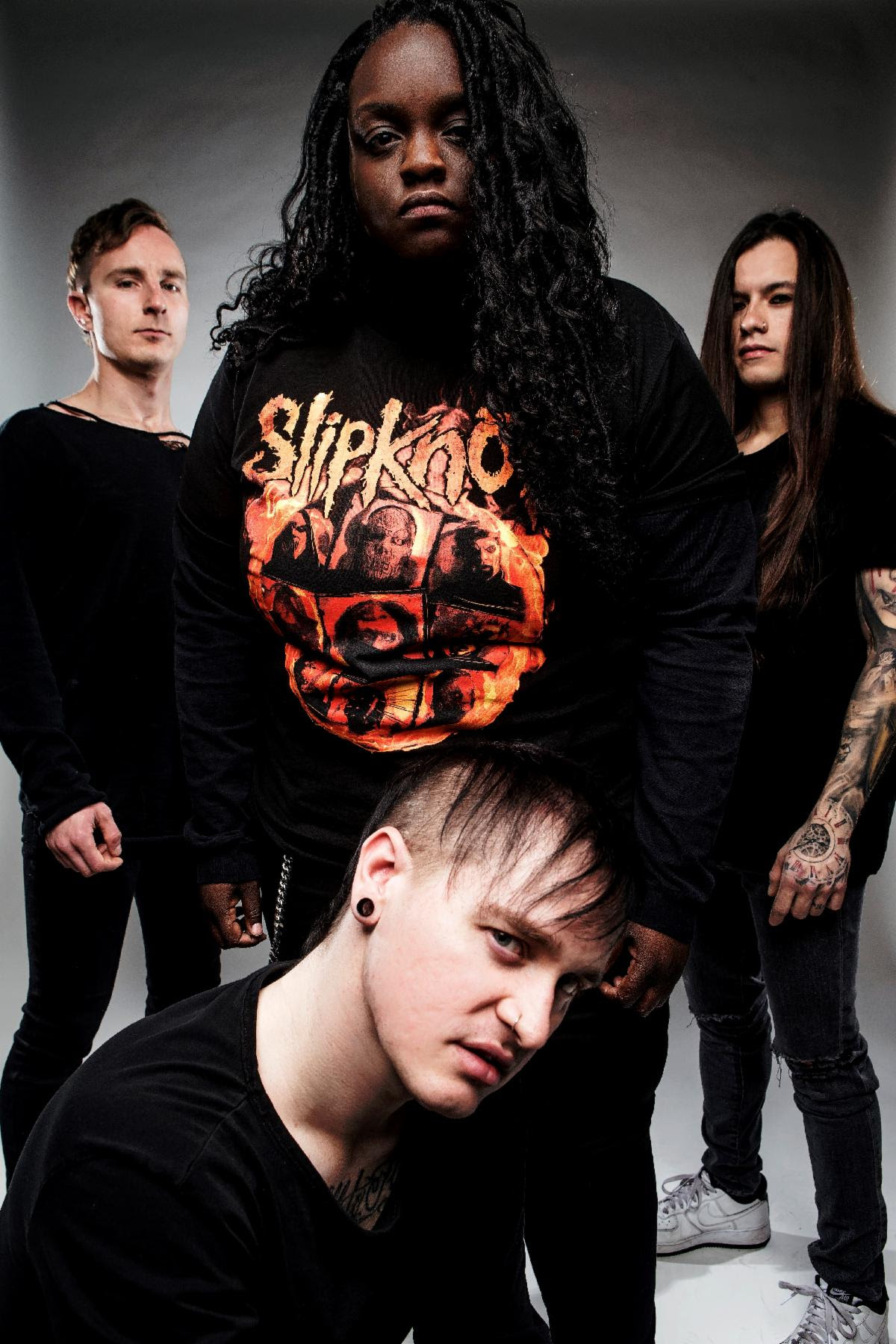 "I'm Not Right" Added to Eight Digital Playlists in 24 Hours
Sophomore Album, "Unstable," Scheduled for Release October 2
In just one week since the launch of "I'm Not Right," the first single from TETRARCH's upcoming Unstable album, the Los Angeles-based modern metal band has been racking up accolades and support from fans and industry alike.
"We are all so excited about how well the single has done thus far and its incredible to think that we are not even a week in," says guitarist Diamond Rowe. "We put a lot of hard work into writing and recording this, so it's great to see it being received so well. This song means a lot to us since its basically the song that ignited the whole writing process for this new record. We can't wait to see what else is to come."
Fans likewise took to social media to praise the song, with many admitting to repeatedly playing the song for lengthy periods of time.
"This has to be the heaviest, catchiest and more relatable single I have ever heard. I literally listened to this single while working. On repeat. For 2 and a half hours…and 30 minutes on the way home. Just. Wow. Damn. This is definitely what Metal needed. Everything was getting stale for a bit," writes Controversial Verbal.
Eduardo Sanchez echoes those sentiments, saying, "I got legit goosebumps listening to it. It's been on repeat all morning…definitely going on the Staylist."
"You guys KILLED IT, yet again. 2:24-2:34 EPIC break down. It raises the hair on my forearms," enthuses Eric Johnson.
"I'm Not Right," which describes the moment a person looks in the mirror and does not like what is looking back, but rather than dwell on negativity, it inspires positive change. The video similarly follows the story of a teenage girl who is bullied by classmates, intermingled with energetic TETRARCH performance footage, which has also resonated with the band's dedicated fanbase.
"Love the diversity that the band portrays both in music and acceptance…so awesome," itsrobertsherman writes.
"I can relate to this song and clip with the bullying and the thought of isolation in my youth but now this song represents my strength of surviving," listener Chris Martin says.
Produced by Dave Otero (Cattle Decapitation, Allegeon, Khemmis) and TETRARCH, Unstable amplifies the band's tried-and-true blend of intense heavy riffage and driving drums with the dark vibes and haunting choruses of hooky modern hard rock. TETRARCH's influences are evident but never replicated, as they stay true to their own unique sound that will appeal to any heavy music fan.
TETRARCH burst onto the scene in 2017 with the release of their full-length album, Freak, produced by Dave Otero. The album immediately reached strong positions on several iTunes charts – debuting within the Top 200 chart, at #3 on the metal charts and #17 on the rock charts. Their lead single, "Freak," also garnered huge response from Sirius/XM's Octane, and hit Top 50 on the Active Rock charts. The band toured incessantly following the release of the album, including headlining gigs, slots on major tours and appearances at some of North America's largest music festivals.
TETRARCH is:
Josh Fore – vocals/guitar
Diamond Rowe – lead guitar
Ryan Lerner – bass
Ruben Limas – drums
TETRARCH online: