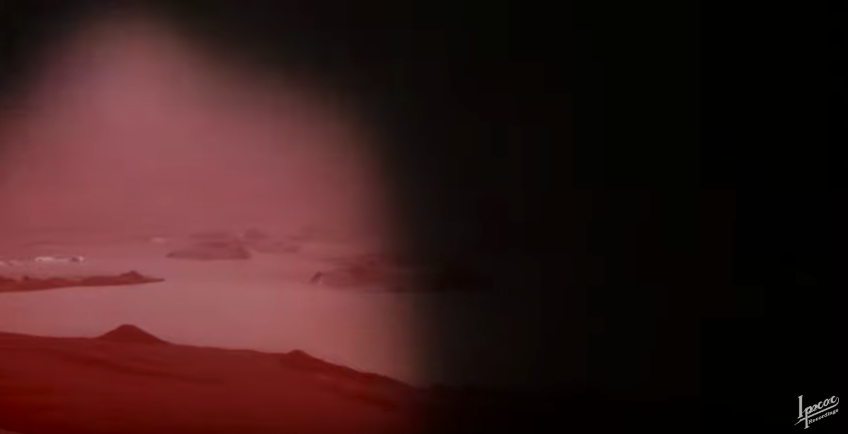 tētēma (MIKE PATTON/ANTHONY PATERAS) DEBUT "WAIT TILL MORNIN'" VIDEO

"… Patton continues to explore the creative boundaries and uncharted corners of pop and rock music" – Consequence of Sound
Feb. 14, 2020, Melbourne, Australia – tētēma (Mike Patton and Anthony Pateras) release a Sabina Maselli directed video for "Wait Till Mornin' (https://youtu.be/RyrZxEuYzuY), the second single from the band's sophomore album, Necroscape (April 3, Ipecac Recordings).

Pateras described the song as "Peter Gunn on methamphetamine with RD Burman as co-pilot, being pursued by Madlib through an early 80s London industrial estate. This was one of the first songs we wrote for the new album, and probably played a big part in convincing us doing another would be a good idea. It is the only song on the record with a drum less chorus; like a lot of our music, the drama is upside down."

"Wait Till Mornin'" is the second track to be released from the 13-song Necroscape, with the band debuting "Haunted On The Uptake" (https://youtu.be/SHH1uSVWEkQ) in mid-January. Pre-orders, which include a limited edition embossed gatefold vinyl (2500 copies), CD digipak and digital download are available here: https://smarturl.it/necroscape.

Necroscape is the second album from the modernist electro-acoustic rock proposition, seeing the outfit continuing to employ the wayward orchestrations and arresting physicality of their 2014 debut Geocidal with a renewed melodic language which grounds its multi-colored twists and turns in hallucinatory lyricism.
Photo credit: Sabina Maselli
Pateras and Patton "created an intelligent but ferocious mixture of avant-garde experimentalism, world music accents, and heavy metal velocity" (All Music) within the confines of their 11-track, 2014 debut, Geocidal. NME described the collection as "Roni Size getting spiked with GHB and fed through a woodchipper" while Alternative Press said, "once you are acclimated, it will leave you tingling." The pair, joined by Will Guthrie (percussion) and Erkki Veltheim (violin), both of whom appear on Necroscape as well, made their live debut, fittingly at the Tasmania Mona music and art festival. The Guardian said of the outing: "tētēma didn't enrapture with anthems or token festival rock gestures, they enraptured with mood, with surprises, and with evocations rarely felt by audiences…" In the time since Geocidal's release, Pateras has released an astonishing 18 albums as well as lending his talents to album's such as Sunn O)))'s Life Metal. Patton just wrapped up a stretch of Mr. Bungle tour dates, the band's first live outings in 20 years, with Faith No More dates on the horizon.

# # #