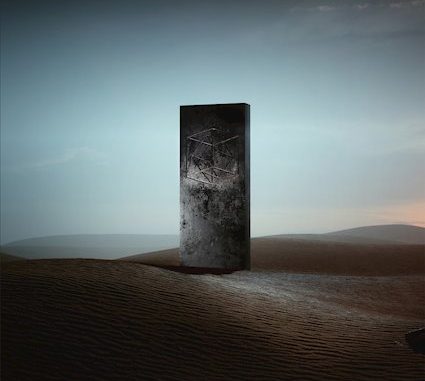 Our experiences throughout the year 2020 taught us a lot. We learned how to adapt to all sorts of things in the midst of the Coronavirus pandemic. One of the hardest things to adjust to was the reality that shows and concerts were just not going to happen in our favorite venues and cities. That didn't stop the shows from happening though. Many bands quickly learned how to interact with their fanbase, and stay financially afloat by live-streaming their concerts in real-time. Progressive metal band, TesseracT, (Alec Kahney- lead guitar, Jay Postones- drums, James Monteith- rhythm guitar, Amos Williams- bass, Daniel Tompkins- vocals) was no exception.

This English band put on an incredible online show on December 12, 2020. They not only performed their best songs but combined their act with stunning visuals and over-the-top production. The entire show was forever captured using 4K resolution. The band has titled this aural/visual cinematic live experience "PORTALS" and will be releasing it on August 27, 2021. PORTALS will be released in several different formats, but true fans will appreciate the Limited Edition Deluxe Four-Disc Book Edition which includes: Blu-ray & DVD, a behind-the-scenes documentary, a two-CD soundtrack, and a 40-page book containing exclusive pictures, liner notes, and individually numbered art. You can pre-order it HERE.
If you weren't able to watch the show live last winter, it was absolutely stunning. The lighting synchronized with the music perfectly. I would argue that even if you are not a fan of the progressive metal genre, the visuals alone would be enough to guarantee enjoyment. This album truly is for everyone. For those who are familiar with the TesseracT, you already know that their level of musicianship transcends most of their peers. The band frequently fluctuates their tempos using unique time signatures and carries the listener from heavy tones to blissful harmonies. Tompkins really showcases his skill as a frontman- he has the ability to switch from screaming, to singing, to falsetto- never breaking or getting off-pitch.
Another impressive fact about PORTALS is that drummer Jay Postones, is not the one featured on this recording. Not wanting to risk travel during the peak of the pandemic, Postones stayed at his home in Texas while the band recruited veteran drummer Mike Maylan of Monuments to fill in the role. It is quite gratifying watching Maylan perfectly nail the intricate parts of the greatest TesseracT songs. This is talent in its finest form.
TesseracT has outdone itself with this latest release. PORTALS features over two hours of incredible performance and musicianship. Many live albums don't even come close to the production or mixing level that studio albums do, and yet these five guys from north of London have found the secret to not only replicating studio album quality but surpassing it. This is by far the band's best work. PORTALS must not simply be heard- it must be experienced.
P O R T A L S Tracklisting
1. Of Matter (P O R T A L S) [13:55]
2. King (P O R T A L S) [06:28]
3. Concealing Fate Parts 1, 2 & 3 (P O R T A L S) [18:15]
4. Tourniquet (P O R T A L S) [04:30]
5. Beneath My Skin / Mirror Image (P O R T A L S) [05:44]
6. Orbital (P O R T A L S) [02:06]
7. Juno (P O R T A L S) [06:11]
8. Cages (P O R T A L S) [05:28]
9. Dystopia (P O R T A L S) [06:43]
10. Phoenix (P O R T A L S) [04:18]
11. Nocturne (P O R T A L S) [04:21]
12. Eden (P O R T A L S) [06:30]
13. Of Energy (P O R T A L S) [11:05]
14. Seven Names (P O R T A L S) [05:02]