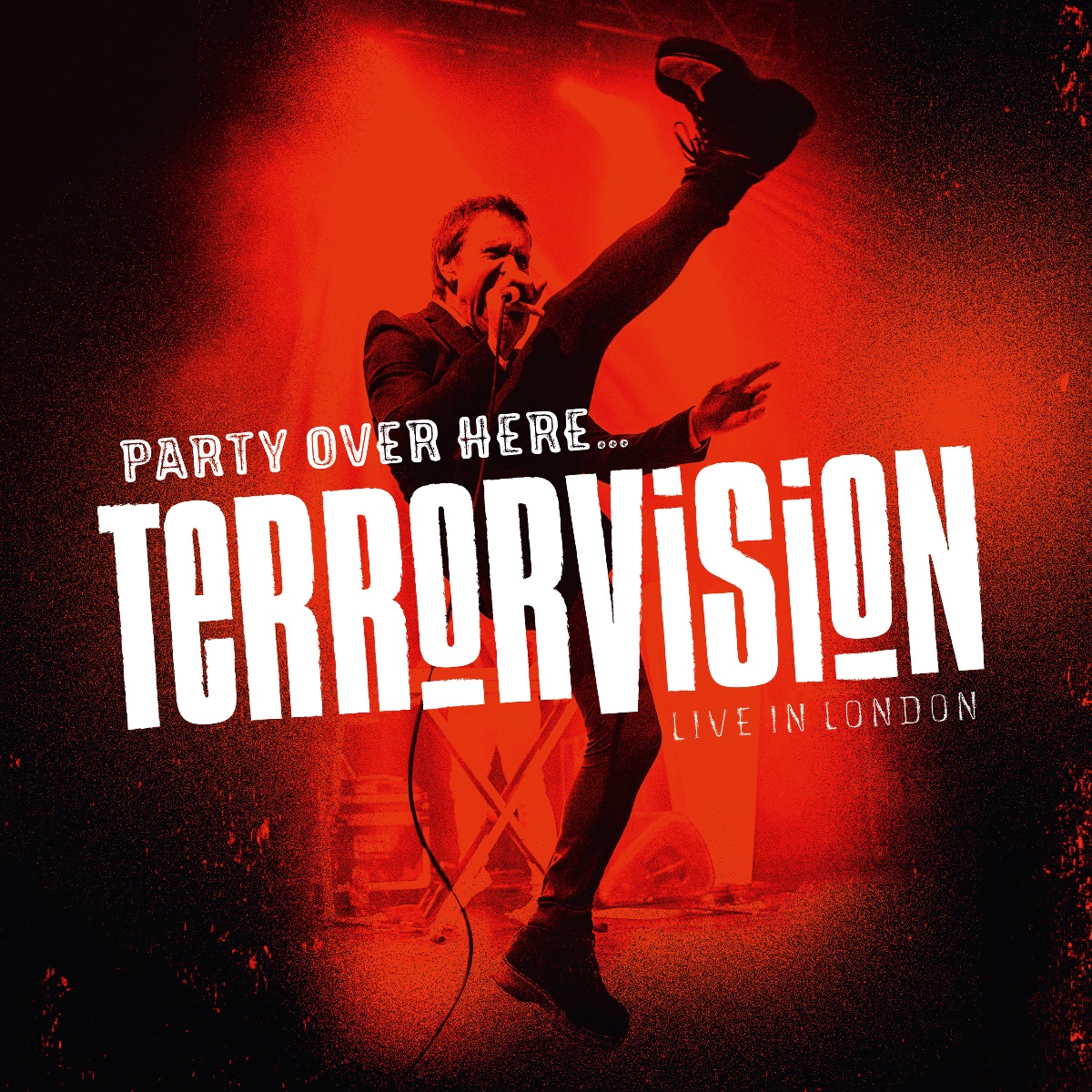 TERRORVISION TO RELEASE NEW LIVE ALBUM PARTY OVER HERE…LIVE IN LONDON ON MARCH 29
LISTEN TO "ALICE WHAT'S THE MATTER"
Terrorvision remain one of the most remarkable and treasured Brit Rock bands of the '90s. With numerous chart successes and a loyal fanbase, they represent the best of British rock music. In 2018, they embarked on a major tour, which brought them to the legendary London Hammersmith Apollo.
Party Over Here…Live In London celebrates a stunning live comeback by one of the bands that helped define the '90s rock canon — Terrorvision.
Recorded on May 6, 2018 in London as part of the "Brit Rock Must Be Destroyed" tour, Terrorvision, together with Reef and The Wildhearts, put Britr Rock back on the map again, in explosive style. The fans thronging this celebrated venue witnessed a remarkable performance packed full of the band's biggest hits like "Alice What's The Matter," "Middleman," or "Oblivion." Capturing the pure energy and musical power of Terrorvision at their best, the release of Party Over Here…Live In London means that this stunning show can now be watched and enjoyed at home.
Watch + listen to "Alice What's The Matter" here or here.
Party Over Here…Live In London will be released on March 29 on CD and
Blu-ray and digitally on earMUSIC. Additionally, a very special limited 2LP+Blu-Ray+Poster Edition will also be available.
TRACK LISTING:
1. Intro
2. Discotheque Wreck
3. Friends and Family
4. Alice What's The Matter
5. Didn't Bleed Red
6. If I Was You
7. My House
8. Some People Say
9. Celebrity Hitlist
10. Perserverance
11. Babylon
12. Middleman
13. Demolition Song
14. Josephine
15. D'Ya Wanna Go Faster
16. Pretend Best Friend
17. Oblivion