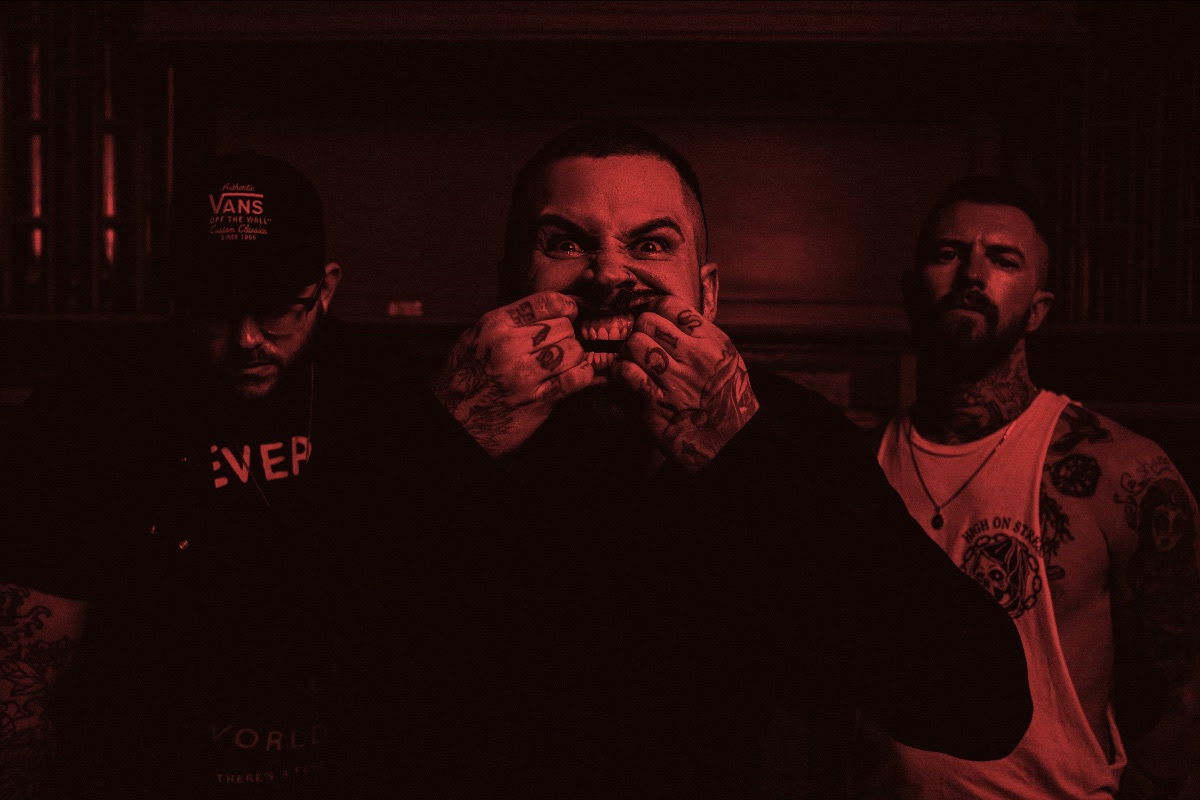 BAND FEATURES CURRENT + FORMER MEMBERS OF EVERY TIME I DIE, NORMA JEAN, HUNDRED SUNS, + DEAD AND DIVINE
New band TEETH — vocalist Blake Prince (ex-Straight Reads the Line, Anniversary), guitarist Chris LeMasters (Hundred Suns, ex-Dead and Divine), and drummer Ryan "Legs" Leger (Hundred Suns, Norma Jean, ex-Every Time I Die) — have premiered the video for their new song "Filth" over at Alternative Press.
Watch and listen here. But be forewarned. It's brutal and it bites.
The clip was directed by Travis Didluck.
"We started this band as an outlet — a place where we could embrace anger and frustration, and sometimes dark subject matter, because everyone needs to vent, you know?," the band tells AP. "'Filth' touches on how truly disgusting and terrible abusive relationships can be. So many women (and men) find themselves in these gross, violent, toxic, cyclical relationships that they can't escape while abusers gaslight or try to chalk their actions up to 'love.' The lyric 'Love is a lie, filth is eternal' is almost like someone pushing back and revolting against that narrative."
The Canadian-based band previously released the song "Destroyer." Listen here.
Teeth are working on their debut EP, due out in 2020. Stay tuned for more information.