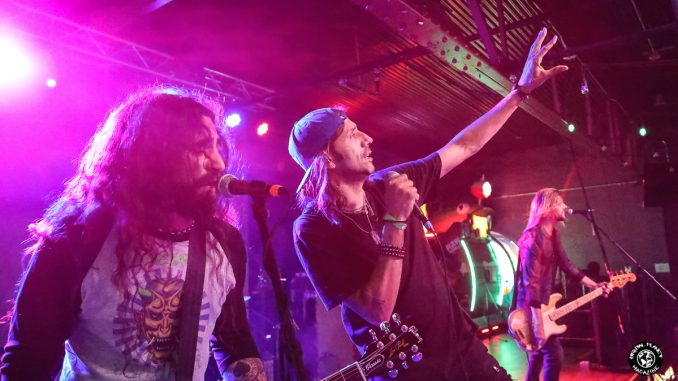 Story and photos by:
Casey Hanson
The last show of the 2022 Summer Concert Series at the Gaslight Social in Casper, Wyoming finished with a bang as Tantric, Silvertung, and Smile Empty Soul wrapped things up on August 29, 2022.
The triple bill started off with the band, Silvertung, who originate from Baltimore, Maryland. They began their set with "Devil's Advocate", followed by "Justify" which got the crowd warmed up. The line-up of musicians consisted of Speed Vincent on vocals and guitar, Andy Romeo on drums, Marc Marchetti on lead guitar, and Jimy Grime on bass and vocals. They tore into their Billboard Mainstream Rock Radio hit, "Done My Best". They then went on to perform the song "Integrity", which has not been released yet, as well as "Ain't that a Bitch". These guys definitely brought the gritty metal to the stage and the crowd loved it.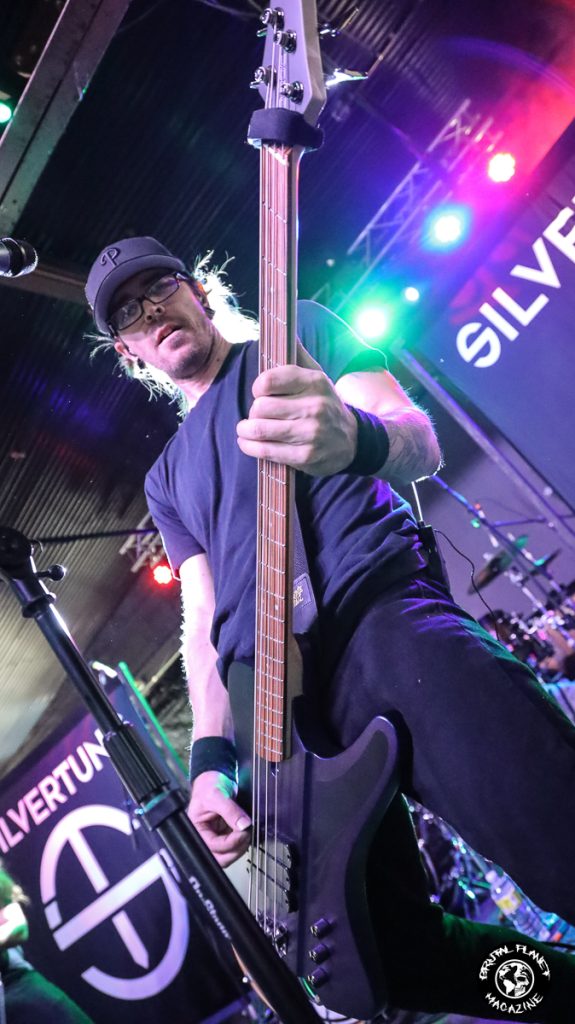 Next up, was Smile Empty Soul, out of Santa Clarita, California. This 3-piece band, was only a two piece on that Tuesday night, with founding member Sean Danielsen on lead guitar and vocals, along with drummer, Jake Del Rose. They started the set with, "My Name" and "False Alarm". While Danielsen's stage presence was very laid back, Del Rose was super animated and fun to watch with his high-powered drumming skills. The fans enjoyed watching all his stick throws and twirls with one foot on the kit while he played. They went on to perform their songs, "Entitled", and their biggest hit to date, "Bottom of a Bottle".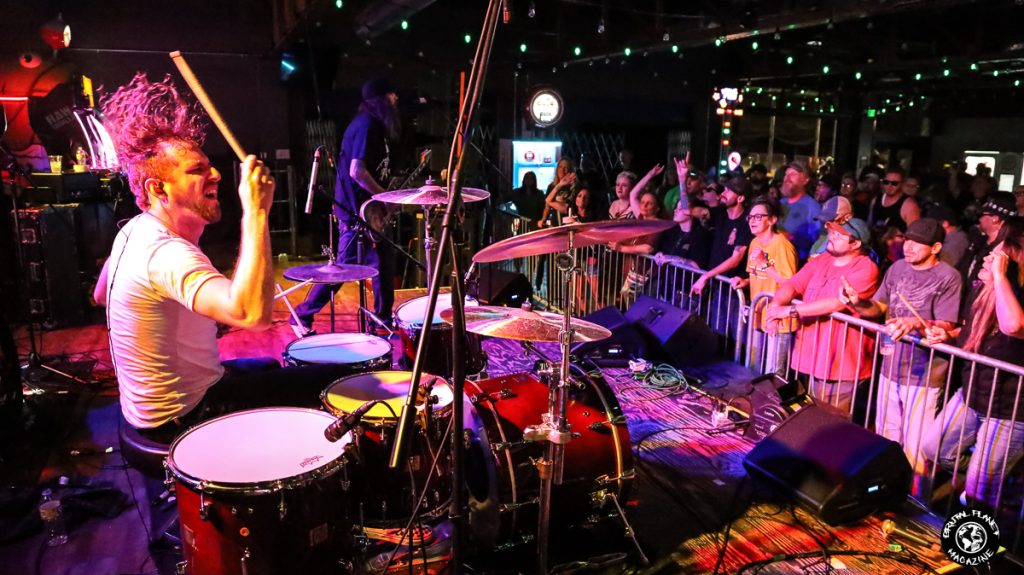 The crowd was amped up after hearing the first two bands and ready for the headliner, Tantric, to take the stage. Known for their nu-metal, alternative rock style, the band, originating from Louisville, Kentucky who rose to fame in the early 2000's. They showed that they can bring the crowd to their feet and get the place jumping. The band consisted of the only original member and lead vocalist, Hugo Ferreira, along with Jaron Gulimo on bass guitar, Sebastian Lebar on lead guitar, and Jon Loree on drums, these guys brought their best for the Casper crowd.
They performed songs, such as, "After We Go", "Chasing After", and their hits, "Breakdown" and "Mourning", from their newest album released in 2021, simply titled, Tantric.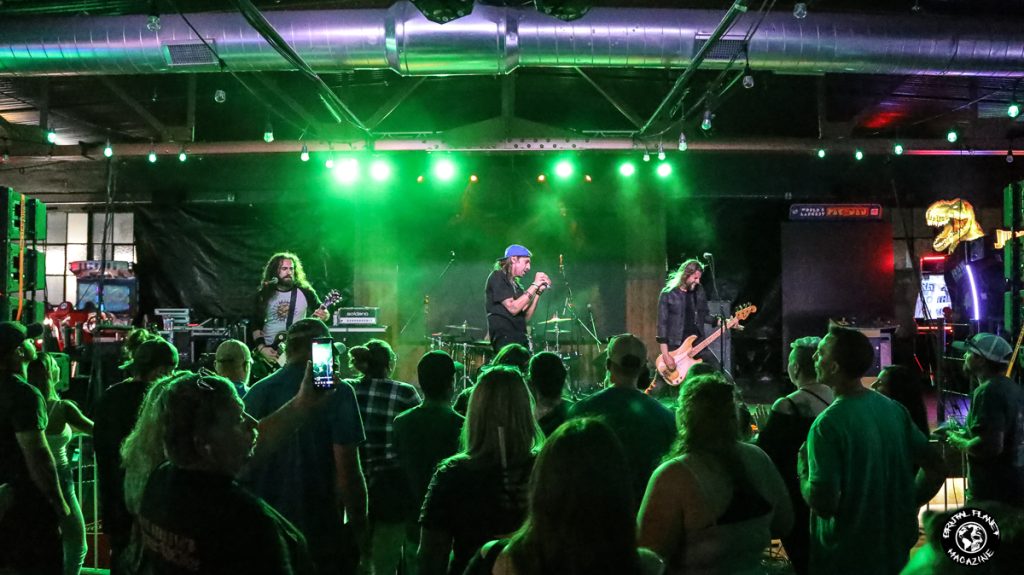 It was a hard and heavy Tuesday night, full of music and fists pumping to end the season of concerts.
You can catch all three bands as they continue the Loss of All Things tour into late Fall 2022.