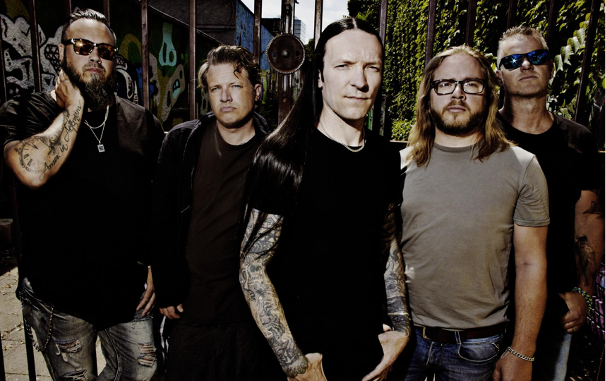 New Standalone Single "The Loneliest Hour"
& Official Music Video Out Now | Watch HERE
TAKIDA, one of Sweden's most successful current rock bands, have signed a record deal with Napalm Records!
The band comments: "Exciting times are just around the corner and we can't wait to start working with Napalm Records. Let's do this!"
In celebration, they have also released a new standalone single, "The Loneliest Hour"! Formed in 1999, TAKIDA are at the top of the Swedish rock scene with six platinum singles (one of them 4x platinum), three platinum albums and no less than five #1 albums. Additionally, the band is regularly at the top of the international radio airplay charts – so there is no doubt that "The Loneliest Hour" will be a future radio hit!
The new single "The Loneliest Hour" is TAKIDA's follow up their 2021 'Falling From Fame' album. It embodies the distinctive unmistakable TAKIDA sound with an infectious huge chorus carried away by one of Robert Pettersson's strongest vocal performance to date.
TAKIDA are currently on the biggest tour of their career so far, including arena shows in their home country and huge festivals such as Wacken Open Air in Germany. Make sure to catch TAKIDA live at one of their tour dates and stay tuned for more news to come!
TAKIDA on the new single:
"'The Loneliest Hour' is about seeking the ultimate thrill, constantly being on the verge of losing one's footing, until eventually being unable to resist the obsessive thoughts. To become too greedy and seek something better, and in the end, one loses everything, over and over again."
Check out the Official Video for "The Loneliest Hour" HERE
TAKIDA are starting their Swedish summer tour on July 13th with a total of nine shows across Sweden.
They are also continuing their run of German dates throughout the summer, which includes a Wacken Open Air date.
Experience TAKIDA live this summer:
13.07.23 SE – Östersund / Skidstadion
14.07.23 SE – Dalhalla / Rättvik
15.07.23 SE – Vadstena / Vadstena Slott
21.07.23 DE – Augsburg / Sommer am Kiez
22.07.23 DE – Braunschweig / Westand
28.07.23 SE – Borgholm / Slottsruinen
29.07.23 SE – Höga Kusten / Naturscen Skuleberget
04.08.23 DE – Wacken / Wacken Open Air
05.08.23 DE – Dinslaken / Open Air am Burgtheater
11.08.23 SE – Stockholm / Betongparken
12.08.23 SE – Ystad / Öja Krog
17.08.23 SE – Örebro / Gustavsvik
18.08.23 SE – Göteborg / Trädgårdsföreningen
19.08.23 SE – Johannishus / Björketorps Gård
TAKIDA are:

Robert Pettersson – Vocals

Tomas Wallin – Choirs, Guitars

Mattias Larsson – Guitars

Chris Rehn – Bass, Keyboards, Guitars, Programming and Arrangements

Kristoffer Söderström – Drums