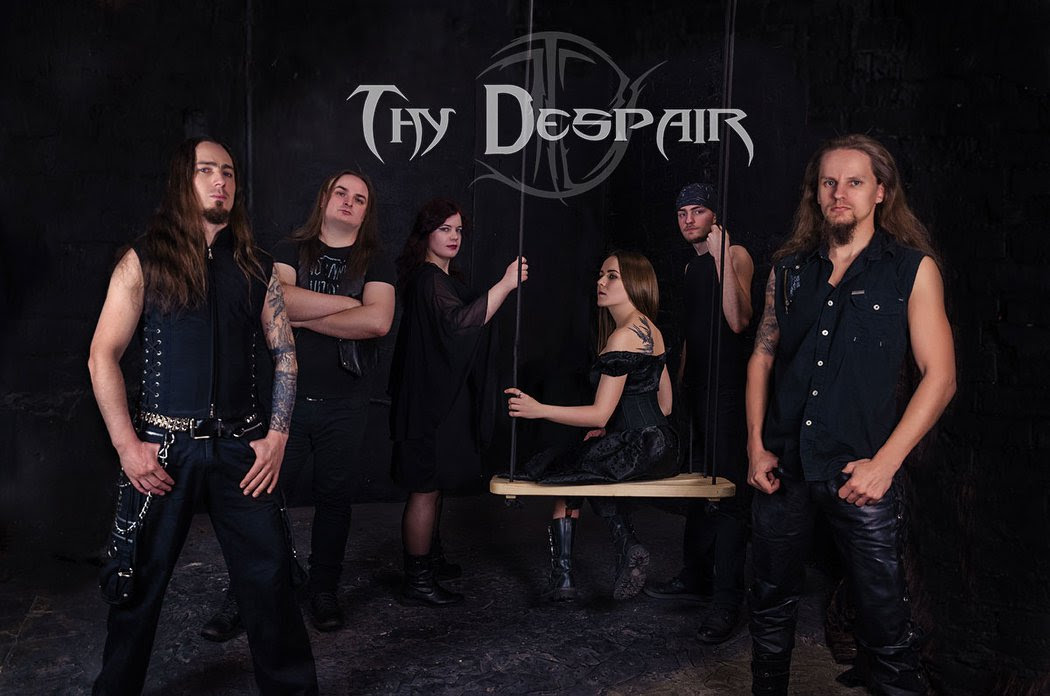 THY DESPAIR – Falling Star (Official Lyric Video)
[for immediate release]
For fans of Tristania, Draconian, Dimmu Borgir, Insomnium, Wolfheart
Symphonic/ Dark Metal band THY DESPAIR unleashed third single, "Falling Star" taken from "The Song Of Desolation" album coming out May 8 via Rockshots Records.
band comment "Don't allow despair fulfill your heart. Watch the falling star, make a wish and it will come true"
VIDEO: https://youtu.be/R0y9NSsIXdk
SPOTIFY: https://spoti.fi/2KdJPwI
Thy Despair blends black, gothic, doom, symphonic and melodic death elements into their sound along with vocals being sung in both English and Ukrainian.
"The Song Of Desolation" features 10 tracks each with its own tale to tell and a statement that unites all of them together.
ALBUM PRE ORDER : http://bit.ly/TheSongOfDesolation_CD
PRE SAVE: https://backl.ink/131995698
Album PRE-ORDER available at: http://bit.ly/TheSongOfDesolation_CD