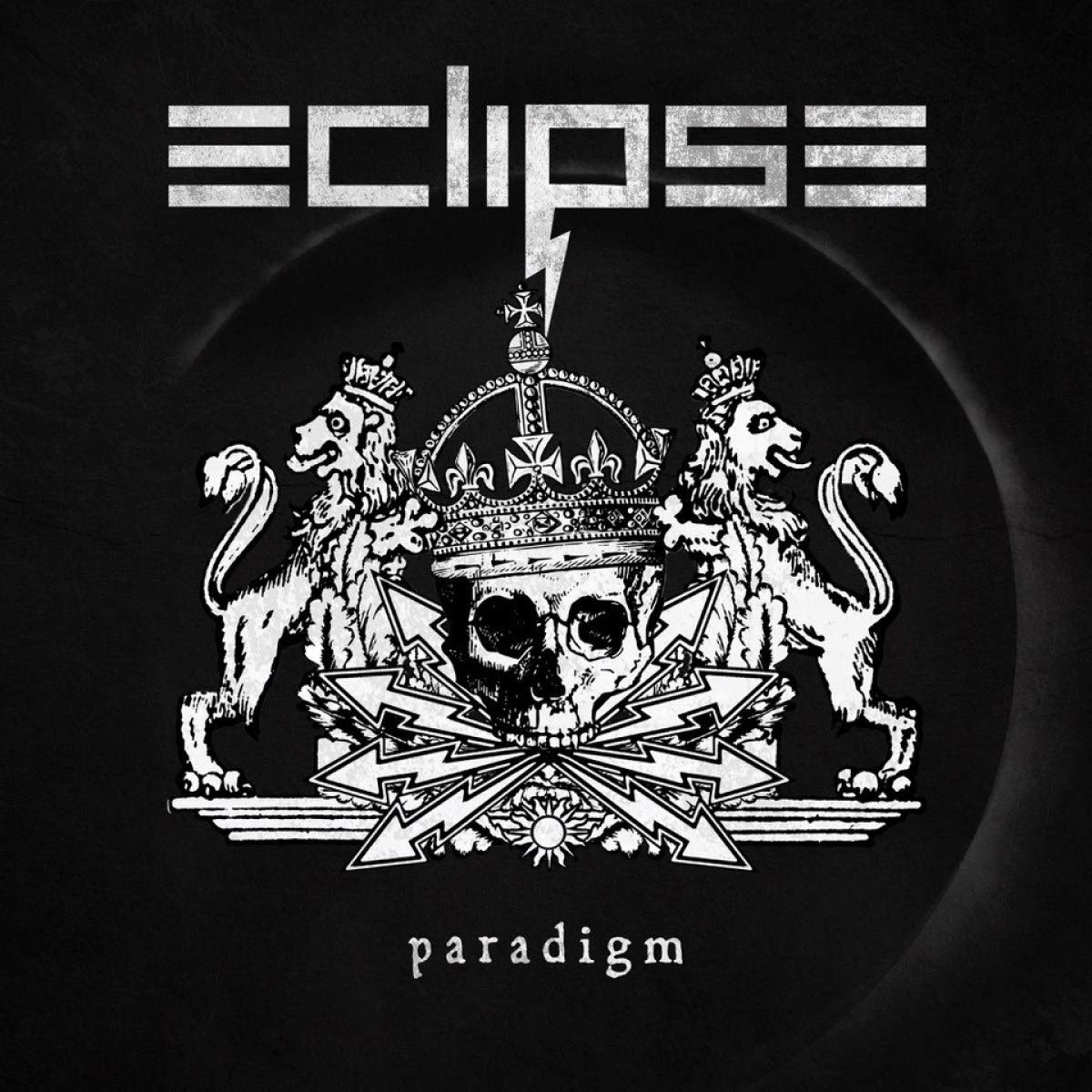 Paradigm is the work of a master craftsman. Once its songs get into your head you'll never want them to leave.
– Classic Rock Magazine
This is anthemic melodic hard rock at its absolute best…and it's bloody brilliant!
– Fireworks Rock & Metal
'Paradigm' will leave you in no doubt that Eclipse ore one of this decades finest Hard Rock bands.
-The Rock Pit
Erik (Mårtensson) is a master of the craft of creating hooks that stick in your head for days, both musically and vocally.
-Metal Master Kingdom
###
The band will tour across Europe in the fall, with more shows being planned in the UK and rest of the World in 2020.
The new album title "Paradigm" is no coincidence as the music contained within stands as a paradigm for the sound they've developed over their last few albums: massive arena choruses over heavy guitars coupled with frontman Erik Martensson's stellar vocals.
"Paradigm" is Eclipse's tour de force. the crafting of the tracks on this album is superb and overall this is a killer hard rock album. If you like modern, well-played, well-produced hard rock with metal sensibilities, don't miss it.
2019 Dates Confirmed so far are below:
OCT 22 TUE – Osnabrück, Germany
OCT 23 WED – Frankfurt Am Main, Germany
OCT 25 FRI – UrRock Musik Festival – Stans, Switzerland
OCT 26 SAT – Pratteln, Switzerland
OCT 27 SUN – Milano, Italy
OCT 29 TUE – Saarbrucken, Germany
OCT 30 WED – Neu-bamberg, Germany
NOV 1 FRI – Vosselaar, Belgium
NOV 2 SAT – Hilversum, Netherlands
NOV 3 SUN – Ludwigsburg, Germany
NOV 4 MON – München, Germany
NOV 5 TUE – Innsbruck, Austria
NOV 6 WED – Siegburg, Germany
NOV 8 FRI – Leipzig, Germany
NOV 9 SAT – Essen, Germany
NOV 10 SUN – Berlin, Germany
NOV 11 MON – Hamburg, Germany
NOV 12 TUE – Malmö, Sweden
DEC 20 FRI – Stockholm, Sweden
DEC 21 SAT – Goteborg, Sweden
Connect with Eclipse:
WAYWARD SONS Release New Album "The Truth Ain't What It Used To Be" via Frontiers Music Srl
On Tour Now With Black Star Riders, Early 2020 Dates With Steel Panther
Watch Four Part Music Video Mini-Series Featuring Songs From The Album