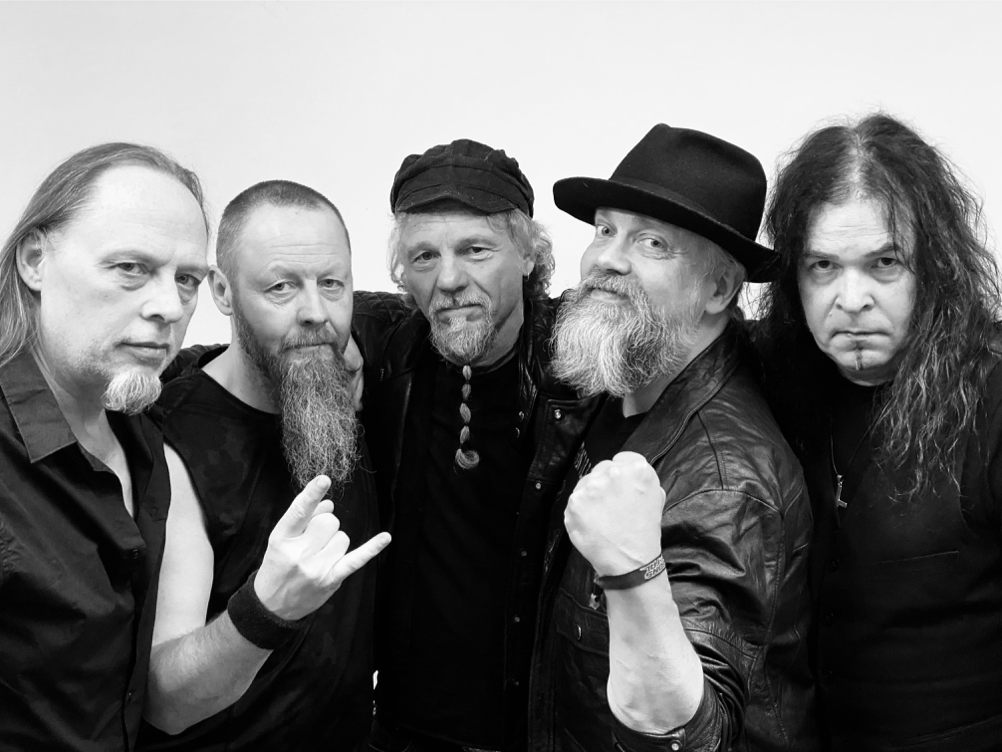 Watch the new video for 'Porcelain Skull'

HERE!
Legendary classic doom icons CANDLEMASS who, in addition to their recent Grammy nomination, just won a Swedish Grammy for 'Best Hard Rock' act, recently announced the release of their brand new EP, entitled The Pendulum. Due out on March 27
th
via Napalm Records, The Pendulum features a fine selection of never-before-heard, unused tracks cut from the The Door To Doom recording sessions. The pre-order is now available
HERE.
While CANDLEMASS don't need to drop a full-length for every release to prove they belong at the top of an entire genre and beyond, The Pendulum perfectly showcases that these timeless Swedish pioneers are the undisputed kings of epic doom.
The fully-mastered opener/title track "The Pendulum" (just recently premiered with a lyric video
HERE
) charges in with a melodic, head-swinging, thrashy rush, setting the stage for the raw, unfiltered steamrolling demo cuts to follow – such as the sabbathian magnum opus track, "Porcelain Skull". CANDLEMASS are sharing the track with us today – watch the brand new video
HERE!
"I think the video really captures the schizophrenic lyrics to the Porcelain Skull song. It is about the eternal battle with our dark selves," says band mastermind, Leif Edling. "Avatarium did a fine version of it on their latest album but this one is rawer and harder, hits you right in the face!"
Tracklisting:
1. The Pendulum
2. Snakes Of Goliath
3. Sub Zero
4. Aftershock
5. Porcelain Skull
6. The Cold Room
The Pendulum leads the listener through a maze of frenzied riffing, accented by Johan Langquist's distinctive vocals and the unique, melancholy sound that has proven CANDLEMASS to be a heavy metal staple. This EP is a MUST-HAVE for every classic doom record collection, and will stave off your hunger for more until the band's next full-length hits!
CANDLEMASS are:
Leif Edling: Bass
Mats "Mappe" Björkman: Guitars
Jan Lindh: Drums
Lars "Lasse" Johansson: Guitars
Johan Langquist: Vocals
CANDLEMASS live:
April 11: SWE – Stockholm / Södra Teatern
April12: SWE – Stockholm / Södra Teatern
April18: US – Houston, TX / White Oak Music Hall
July 11: BUL – Chelopech / Park Korminesh
For More Info Visit: