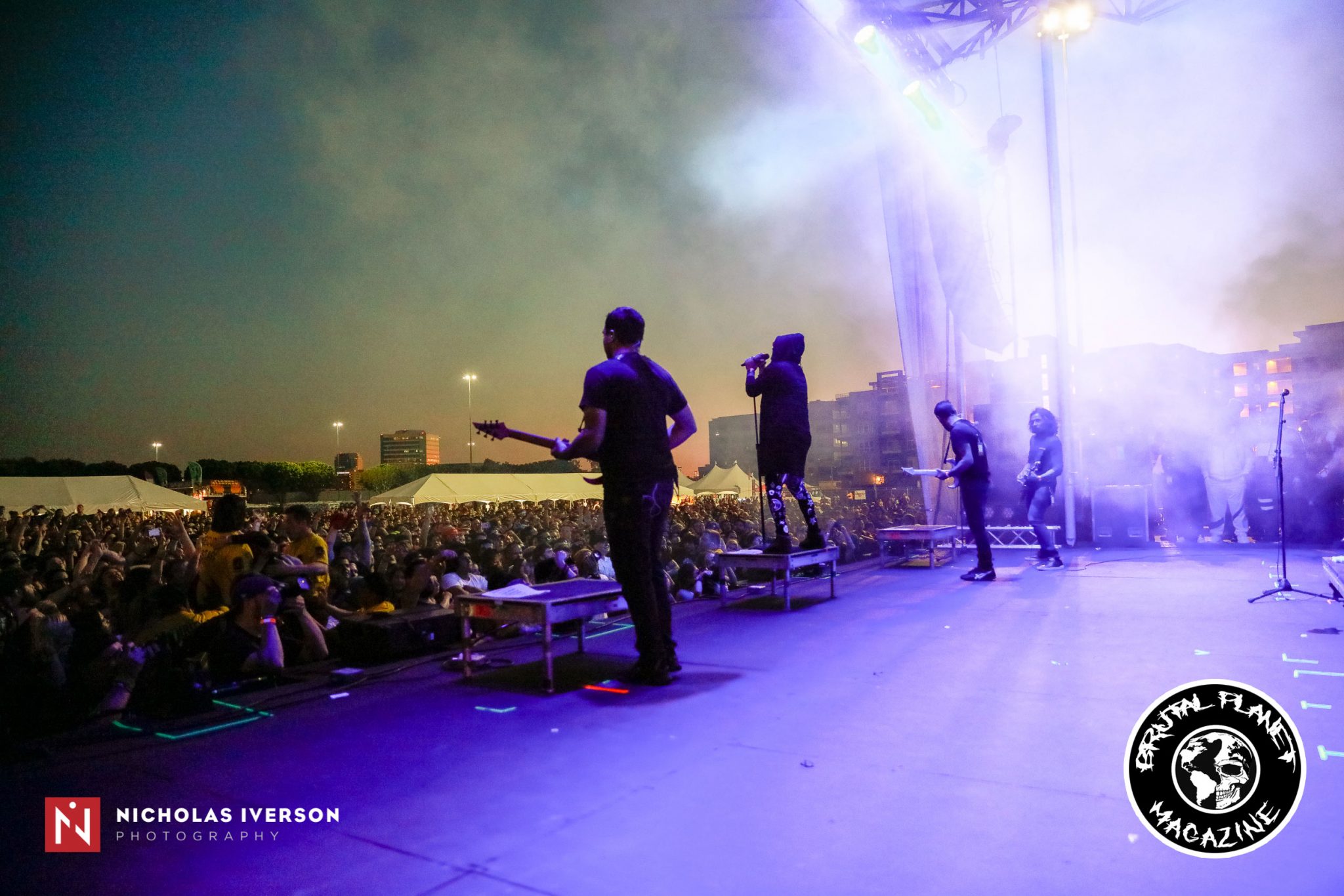 Swanfest 2019 is a festival put together by the band Dance Gavin Dance's label Rise Records. It included a lot of great heavy bands this year. The full line up being: Dance Gavin Dance, Periphery, Crown the Empire, Hail the Sun, We Came as Romans, Covet, Don Broco, Strawberry Girls, Veil of Maya, Eidola, Intervals, Royal Coda, Volumes, Thousand Below, Sianvar and Wolf & Bear.
When I saw the line up for Swanfest I knew I had to get to this show. 2 of my favorite bands in extreme metal – Periphery and Veil of Maya were set to play. Unfortunately for me, Veil of Maya's set time was 4pm and the 90 minutes of traffic from LA to OC prevented me from getting there in time to catch them. I was sorely disappointed but it was my own fault. I should've left earlier!!
My own disappointment aside the show was amazing. There was a ton of great music and I even got to check out a few bands I didn't know of.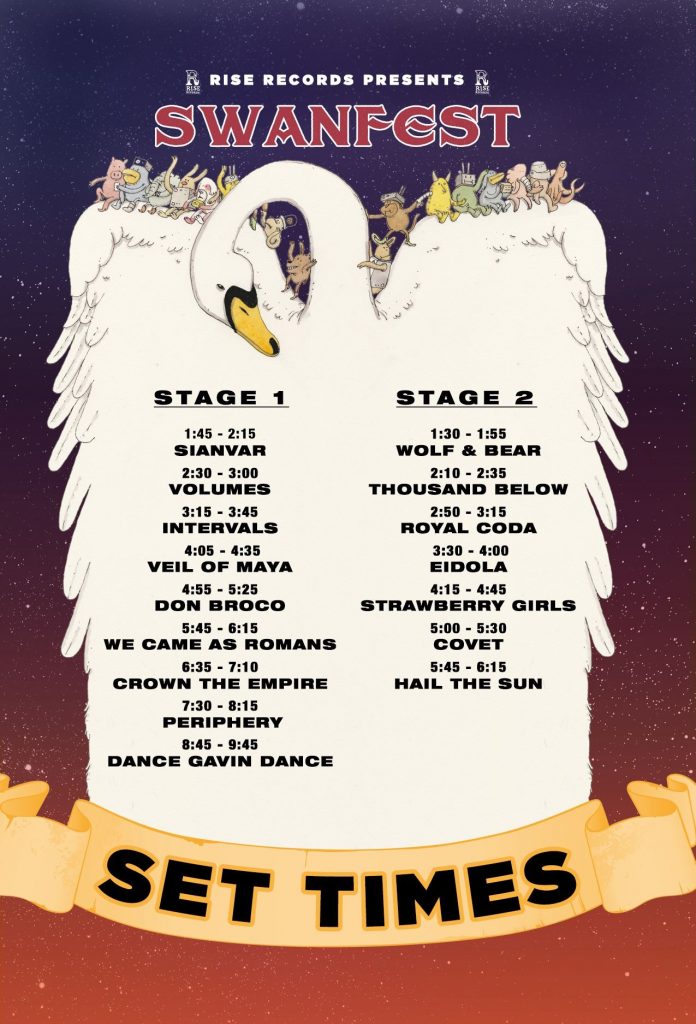 There was a lot to take in and I wasn't able to catch everything but I did catch a lot of bands so I put together a quick rundown of what I loved and a video playlist with some highlights for the BPM audience to check out.
BEST LIVE PERFORMANCE OF THE DAY: Periphery
I am a bit of a mark for Periphery but I thought they had the best set both technically and energy wise. A lot of people were there to see them and the place went off once they took the stage.
STAND OUT ACT I HAD NEVER HEARD OF: Hail the Sun
Hail the Sun tore it up. I really dug what I heard from then and they had so much energy… just all over the stage, the singer was crowd surfing and the guitar player was jumping all over the place. They just seemed to really be into what they were doing and the fans were too.
MOST UNIQUE AND INTERESTING BAND: Covet
Covet is an instrumental band and the lead guitarist Yvette Young does some awesome tapping style playing. Their sound was very unique and progressive and they stood out among all the screamo / metal acts that owned the day.
BEST BETWEEN SONG BANTER: Crown the Empire
Crown the Empire's vocalist is a very charasmatic and funny guy. He kept borrowing people's hats from the audience and cracking jokes about how people needed to rage hard because his manager was watching.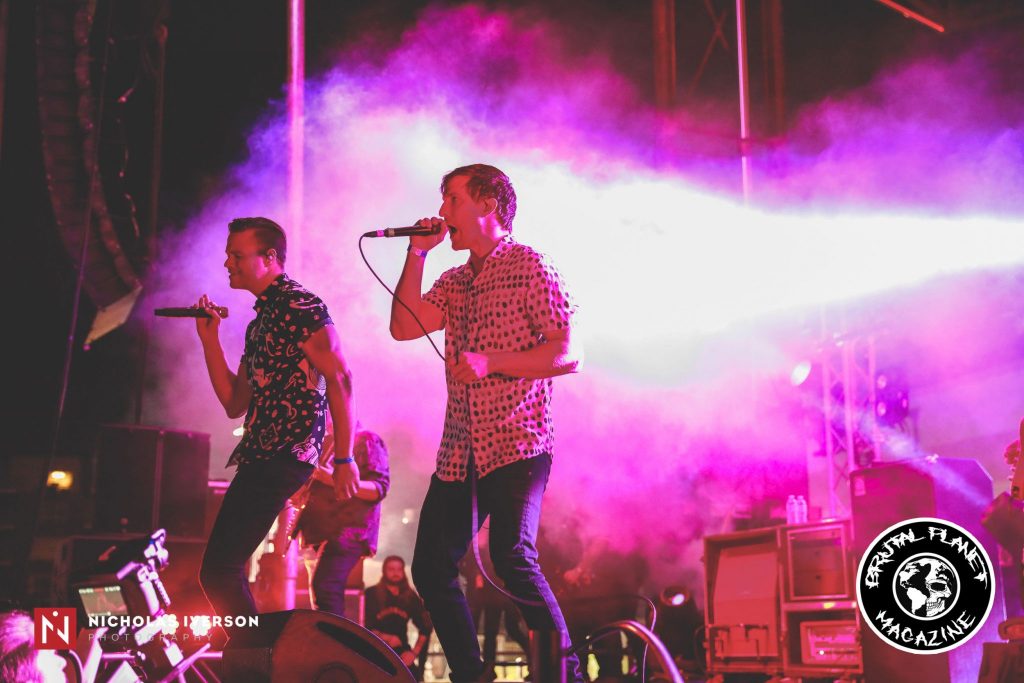 MOST HYPED BAND OF THE DAY: Dance Gavin Dance
You could tell DGD was the most popular band of the day because just about every 3rd person at Swanfest had one of their t-shirts on. It makes sense since this festival was largely put together by them and they deserve a lot of credit. They curated a great event with a lot of great bands.
SWANFEST HIGHLIGHTS PLAYLIST: