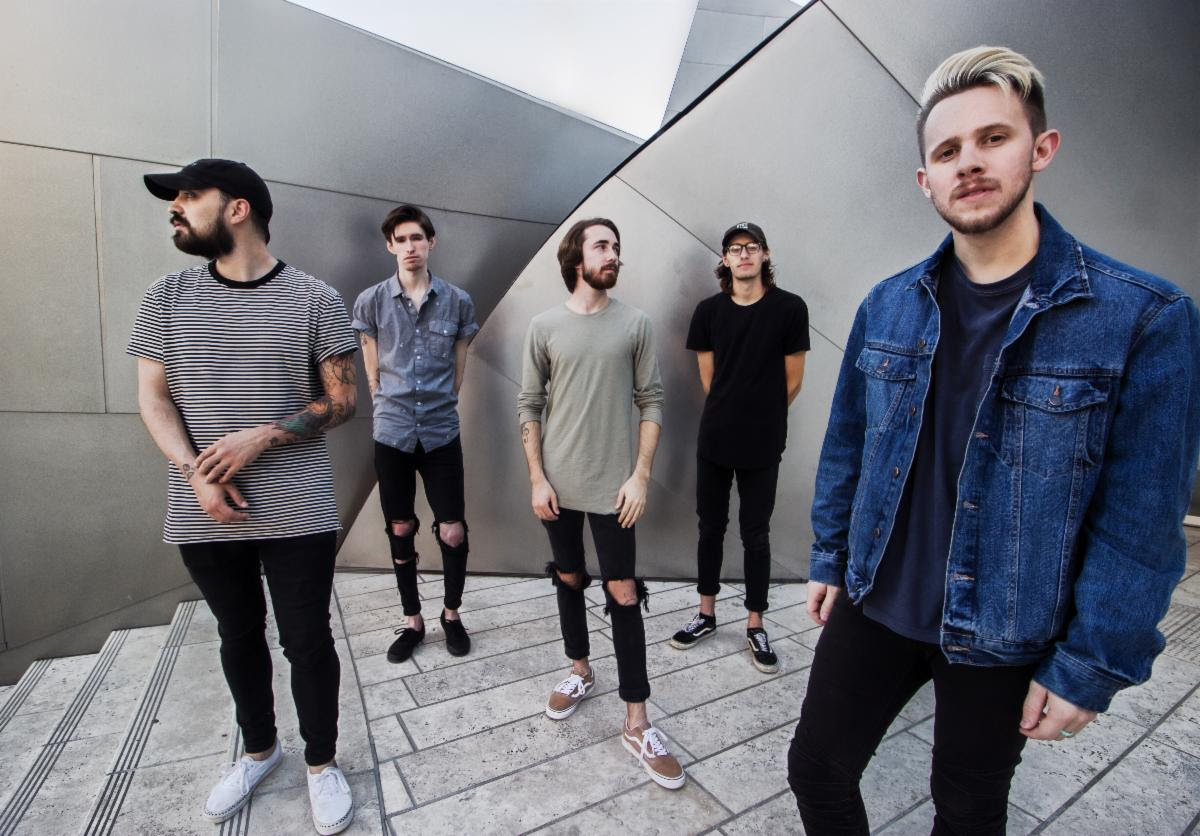 Tuesday, July 21st 2020 – Alternative rock quintet, Sunsleep, have today released their notable new track titled 'New Sensations' that perfectly captures their ability to blend captivating hooks with their emotionally-rich songwriting style and delivery. Sunsleep have also released a mesmerizing, yet thought-provoking music video for 'New Sensations' that you can watch
here
or by clicking the image below.
Speaking on the band's new track, vocalist Devin Barrus says:
"New Sensations is a song we wrote in the studio while working with Erik Ron, we wanted to experiment a bit with a more upbeat approach to our typical sound and really felt like we tapped into another mood sonically for us, but not too far off from our previous material. This song carries a light positive message about chasing highs that take you where you wanna go and feeling a sense of unity."
WATCH: Official Music Video for 'New Sensations'
Sunsleep was created on January 1st of 2017. The band was originally formed as a studio writing project but after the release of their debut single, 'Fever', they quickly decided they wanted this to be more than that – they wanted not only to write and release these songs but the opportunities to play them live. As musicians they are looking to push the boundaries between an aggressive rock sound fused with ambient pop melodies and catchy choruses. The band has been out on a handful of cross country tours and released a full EP titled
'I Hope to See Again With Brand New Eyes'
.
Sunsleep Are:
Vocals – Devin Barrus
Guitarist – Miles Croney
Guitarist – Lance Nerio
Bassist – Dylan Woods
Drums – Mason Croney