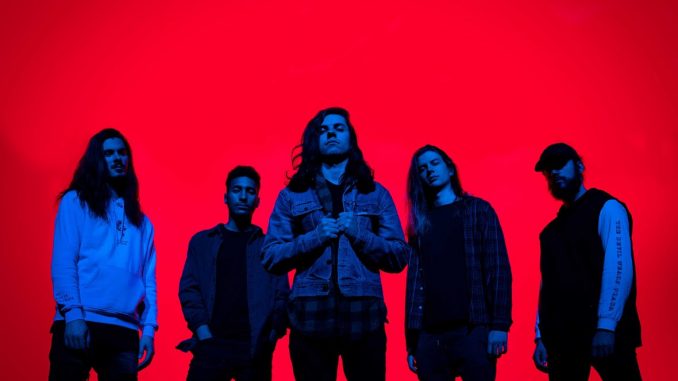 "The Worst in Us" Can be Streamed/ Downloaded here:
Introducing Montreal, QC, Canada Metal Band Suicide For A King. The band premiered their new single and video for "The Worst in Us" on V13.net today!
"Emotions play a significant role in the human experience itself and can have a profound impact on ones life both very positively and extremely negatively. Your life can be altered and a new path set because of a moment of indecision or the wrong decision" says the band.
The video can be seen by clicking on the image below:
Birthed in Montreal, QC, Canada, the band began fleshing out their sound in 2015 when Fred started the first incarnation of SFAK with a group of friends. In 2016, wanting to take the band more seriously and start working on more mature material Fred enlisted the help of Raph who joined the band after meeting Fred at school (both studied music). Ema and Marc joined the band in 2017 and the final piece of the roster was added when Jeremy joined the band in 2018 and the final form of SFAK took its shape. The band hit the studio and recorded all new material (original material from 2017) with new vocalist Jeremy Rodriguez-Carignan on vocals and released Ocean Within in 2019 to generally positive reviews. The band supported the effort with local shows in Montreal and support slots around Quebec and then shortly after the pandemic hit in March of 2020 the band hit the studio to begin writing new material.
In November of 2020 the band released "Misconception" along with an accompanying music video. The pandemic of 2020 stopped the band from being on the road but the band hit the studio and pounded out material expected to appear on their upcoming release scheduled for 2021.
The band has performed with and supported Blessthefall, Silent Planet, Currents and Escape the Fate.