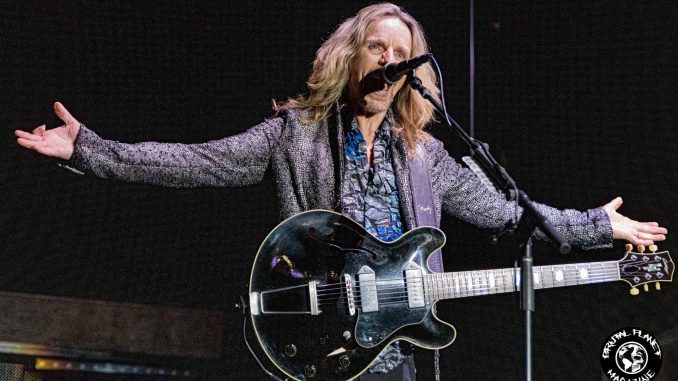 Styx and Reo Speedwagon brought rock and roll back to the Utah State Fair in Salt Lake City, Utah, on September 14, 2021. Styx supports their latest album, Crash of the Crown, and Reo Speedwagon celebrates 40 years of the album High Infidelity.
The evening started with Reo Speedwagon and a near-perfect rendition of their 1972 hit "Music Man." They then pressed right into 1976's "Keep Pushin'." "Don't Let Him Go" was up next, and then came the first of four songs from High Infidelity. The other timeless classics from that album were "Take it on the Run," "Tough Guys," and "Can't Fight This Feeling." Other notable songs included "Can't Fight This Feeling," "Ridin' Out the Storm," and "Roll With the Changes." The band sounded great, and, amazingly, the current line-up of the Reo Speedwagon has been together since 1989. Singer Kevin Cronin sounded as he did 40 years ago.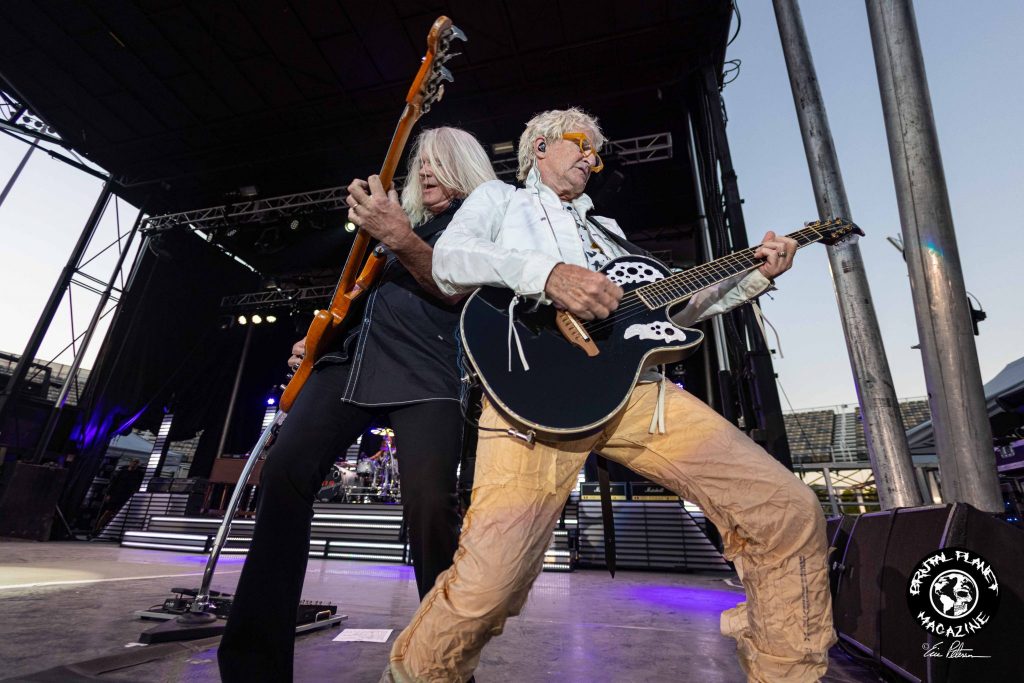 After a set change, Styx took the stage. The set started with "The Fight of Our Lives." The song comes from the latest album, Crash of the Crown. It sounds very much in line with classic Styx; it has a heavy guitar sound that primarily features Tommy Shaw on vocals but also utilizes the entire band. Next was "Blue Collar Man (Long Nights), which again featured Shaw on vocals. Keyboardist Lawrence Gowan took center stage for "The Grand Illusion." Gowan continued showcasing his vocal abilities as the band dove back to 1973's Styx II with "Lady." Things quickly shifted back to the present day with the title track Crash of the Crown. It was the first song in the set to feature James Young who's presence on stage is that of a lion on the savannahs of Africa. Stoic and confident, he sang the song brilliantly.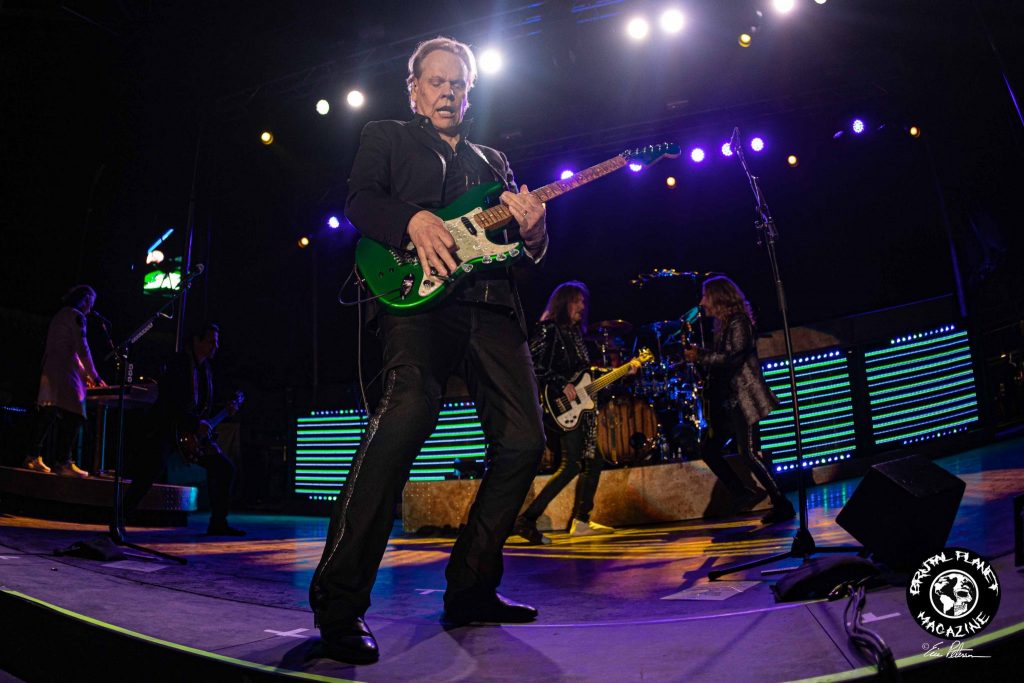 Up next was one of my favorite Styx songs, "Rockin in Paradise," from one of my favorite Styx albums, Paradise Theater. It has a grand feeling with a larger-than-life sound, and Lawrence Gowen provided intense vocals on the song. "Fooling Yourself (The Angry Young Man)" brought a special moment that would carry over for the rest of the show. Founding member and original bassist Chuck Panozzo joined the band on stage to play. It was a heartfelt moment to see Chuck on stage with a smile on his face. Things moved back to 2021 as "Save Us From Ourselves" showed that Styx still has what it takes to write a great song after all of these years.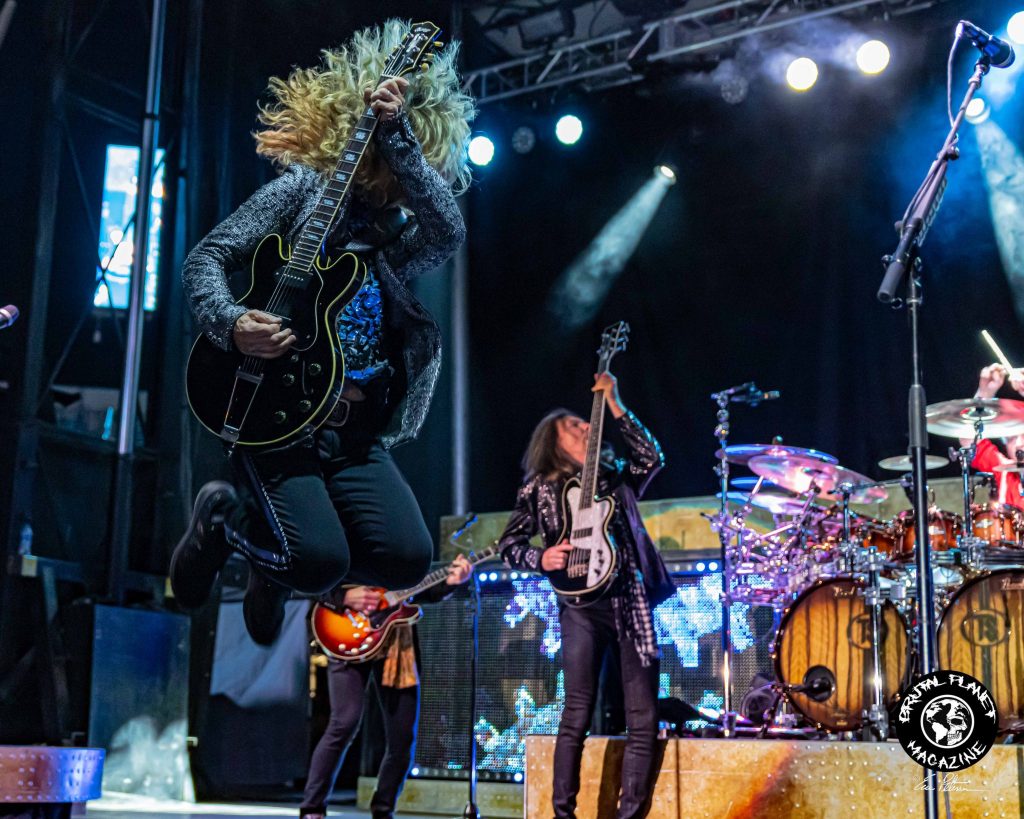 Paradise Theater retook center stage with "Too Much Time On My Hands." Tommy sang perfectly as the rest of the band backed him up.
Gowan played the instrumental piece "Khedive," which transitioned into "Lost at Sea." By now, it was obvious what was coming; next, the masterpiece "Come Sail Away." Panozzo joined the band again for a brilliant live version of this Styx classic.
The encore began with "Mr. Roboto," and the set ended appropriately with "Renegade."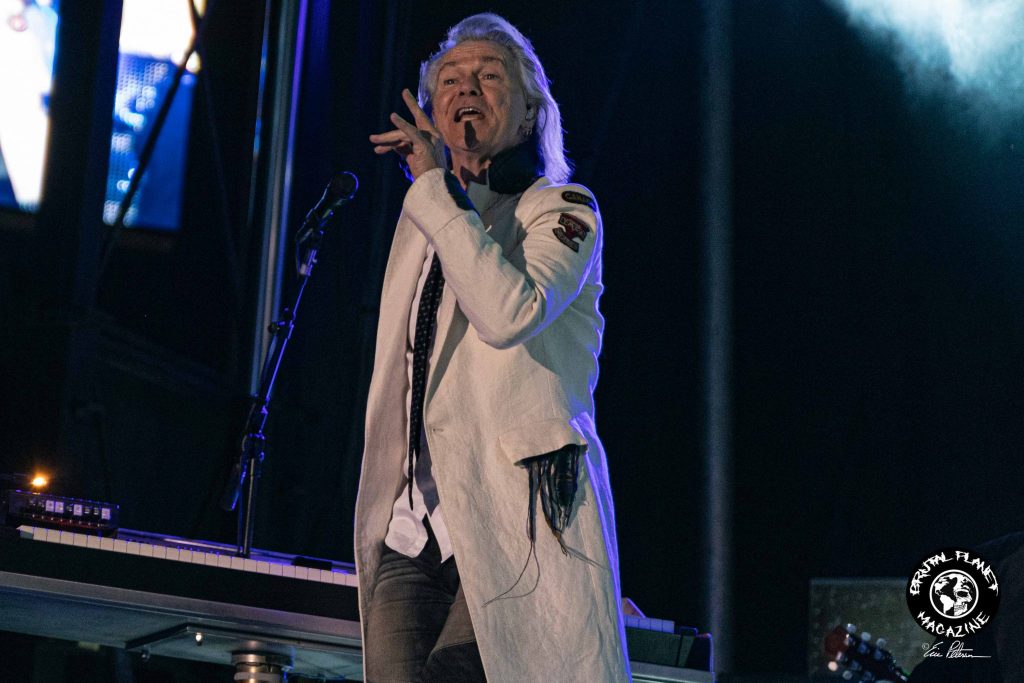 After almost 50 years of putting out epic albums and performing in front of millions of fans, Styx shows no signs of slowing down at this point. Why should they? They still sound fantastic, and fans young and old are enjoying their music. You can check out Styx live throughout the month of November in a city near you.