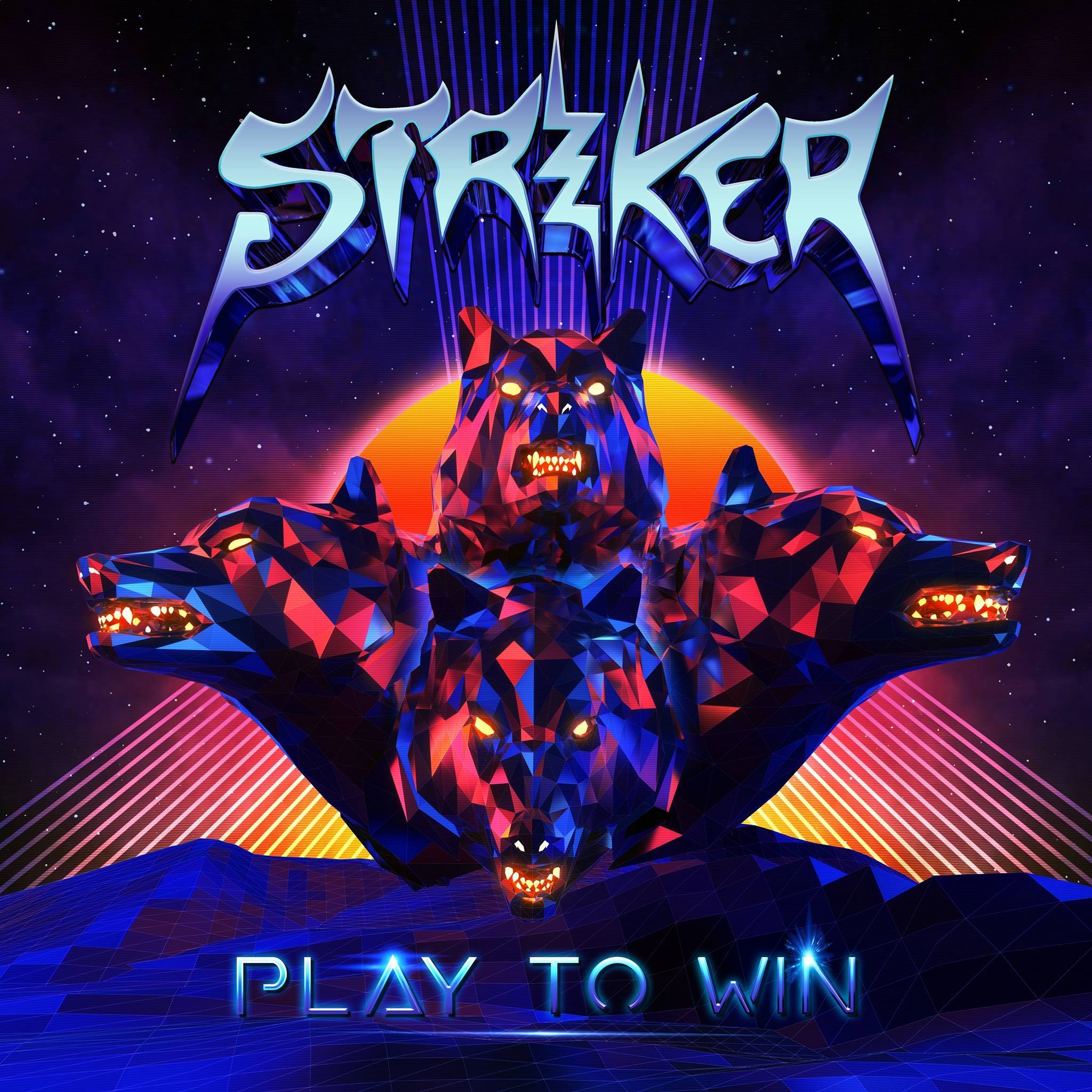 I've apparently been hiding under a rock as I hadn't been introduced to the music of Striker. Play to Win, released in October 2018 is the band's sixth full length studio album (and second released on Record Breaking Records). I have some catching up to do for sure. Play to Win comes out of the gates swinging with melodies, harmonies, grit and outstanding production value. It's a killer release that I have played every day since getting my hands on it. Striker is a five piece based out of Edmonton, Canada made up of Dan Clearly – Vocals, Tim Brown – Lead/Rhythm Guitar, Chris Segger – Lead/Rhythm Guitar, Adam Brown – Drums and William Wallace – Bass.
"Head First" is the first single and video released from Play to Win and you will be hooked by the energy from start to finish. After watching some live fan-recorded videos I can say their performance is like listening to the album, only better.

It's as if Striker has all of the best elements of the heavier and melodic 80's hair metal bands transported into the current time. To top that off, the boys recently won the Western Canada Music Awards Metal/Hard Music Artist Of The Year award. Well deserved in my opinion.

Each band has certain influences which make up their own unique style. As I listened to Play to Win it reminded me of elements of the Bay Area band Vicious Rumors of which I am a big fan. As I was looking up the bands history, lo and behold Vicious Rumors is listed as one of their influences.

Play to Win is a resounding metal horns up winner and a must-listen-to. You can buy and stream Play to Win on all major outlets. I have already added them to my Bandsintown list of bands I'm tracking and have hit the "play my city" button. I would tell you to do the same.