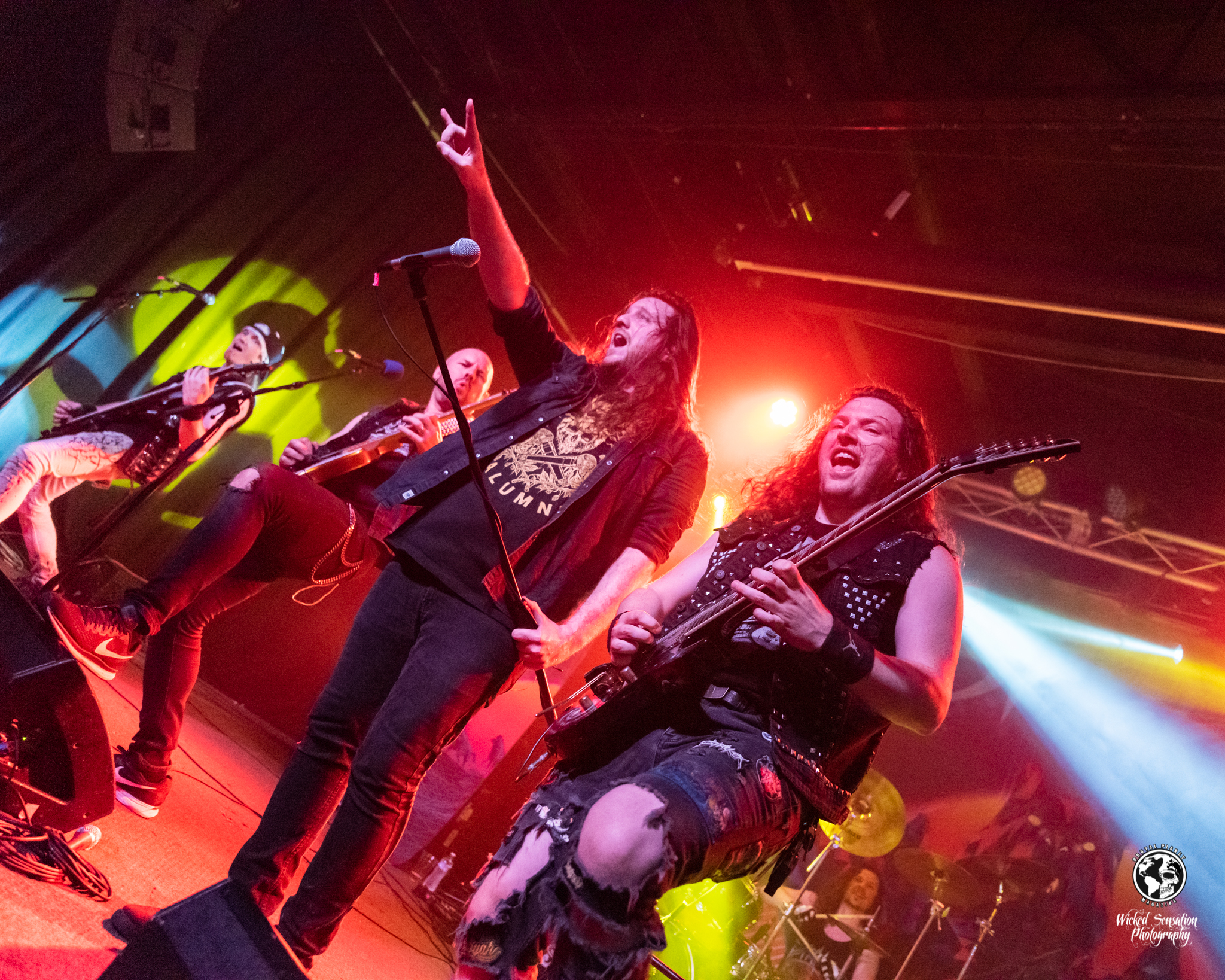 I had the opportunity to review Striker's latest album Play to Win back in December 2018. One of my far fetched hopes is that they would pass by little old SLC. About 3 months after my review I found out they were coming. That same night, another 'fest' was to play a local amphitheatre and I had the opportunity to shoot it. Those bands are regularly on my playlist and the headliner whom I had seen before. Without question, I would be at the Striker show!

As a bonus another favorite of mine, Holy Grail would be there with Striker. It's like I just won the McDonald's Monopoly game and a lifetime of McRib's (not a fan, but go with me on this). In addition Bewitcher and Toxic Dose were supporting so we saw everything rooted from thrash to hair to black metal. It was like a buffet with a two for one special on a senior discount AND an upgrade to first class seating. Win all around!

I had the opportunity to interview Dan Cleary, lead singer of Striker. We talked a little bit about everything in our brief time together. Check out our socials for that interview. I'll add Dan and Striker to the list of artists that I would definitely like to see come around this way again.

The energy that came through on Play to Win, and all of their albums shone through their entire performance this night (and always from the videos I see online). The guys were in constant motion during their entire performance and played flawlessly. That goes for the background vocals by Tim and Chris (guitar), William (on bass and flexmaster) with Adam on drums having a great time showing on everyone's face. Metal horns up for a killer performance! See them when they come your way.

Striker's playlist this night was: "Heart of Lies, Born to Lost, Head First, On the Run, Former Glory, Crossroads, Phoenix Lights, The Front, Out For Blood and Fight For Your Life."