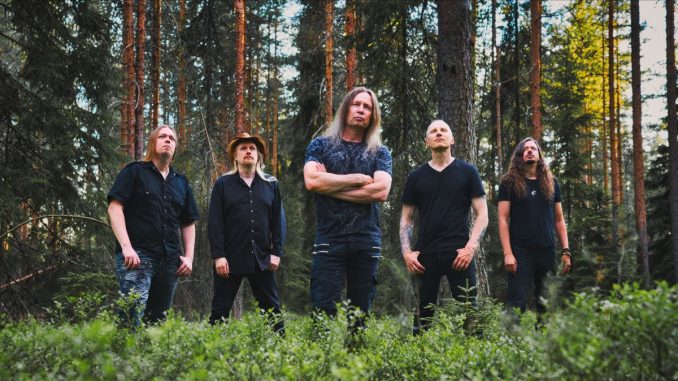 SURVIVE OUT NOW VIA EARMUSIC — LISTEN

Last week, Stratovarius released Survive, their first album in seven years.

Today, the band follows with a dystopian video for "Broken." Watch it here.

It's a melodic metal song that represents a modern sound that Stratovarius has grown into. It's also a brutally honest delineation about the hubris of mankind and what it may cause. For the video, the band joined forces with award-winning Argentinian director Mariano Biasin. He created a visually stunning and powerful contrast between a world that seems intact and an apocalyptic denouement as a result of egoism, greed, and self- absorption.

"The song is about mankind, and how we obviously are far from perfect," says Jens Johansson. "Technology can be a savior and it can be our doom. If we don't make it, what then?"

SURVIVE is available here.

Survive is praised by media worldwide:

"A feast of huge hooks, soaring choruses and an atmosphere so rich you can sink your teeth into it" — MetalSucks

"Classic power metal… a glorious sound" – Rock Candy

"'The band never take their collective foot off the gas. 10/10" – Powerplay

"Wow – what a brilliant return. … In your face! No compromises. The very finest Power Metal can be found on 'Survive'! 9.5/10" – Rock It!

"On 'Survive', the band manages to combine technical prowess and emotional melodies in a manner not heard in a long time. 8/10" – Rocks

"A majestic, refined record, able to give every emotion that these Finns have always been able to give in almost forty years of history" – Metalhead

"'Survive' is a perfect package of upgraded but still familiar Stratovarius. … Definitely one of Stratovarius' best albums!" – Kaaoszine

SURVIVE TRACK LISTING:
"Survive"
"Demand"
"Broken"
"Firefly"
"We Are Not Alone"
"Frozen in Time"
"World on Fire"
"Glory Days"
"Breakaway"
"Before the Fall"
"Voice of Thunder"

ABOUT STRATOVARIUS:
Stratovarius — the Scandinavian flagship of symphonic metal and one of the most famous bands of their genre — managed to establish themselves as one of the top names in the metal scene and have since influenced bands all over the world.

The Finnish band gained international success with albums like Fourth Dimension (1995), Episode (1996), and their epic project Elements, Pt. 1 (a peak in their progressive and symphonic style of power metal) and Elements, Pt.2, to name just a few of the band's milestones. In 2009, Polaris marked a fresh start for the band as guitarist and band leader Timo Tolkki left the band. Instead of being a difficult re-start, Polaris showed Stratovarius in top form and perfectly able to captivate. The album became a hell of a comeback and charted higher than previous releases around the globe. Since then, Stratovarius continue to walk the path of success, inspiring fans and other bands, young and old.