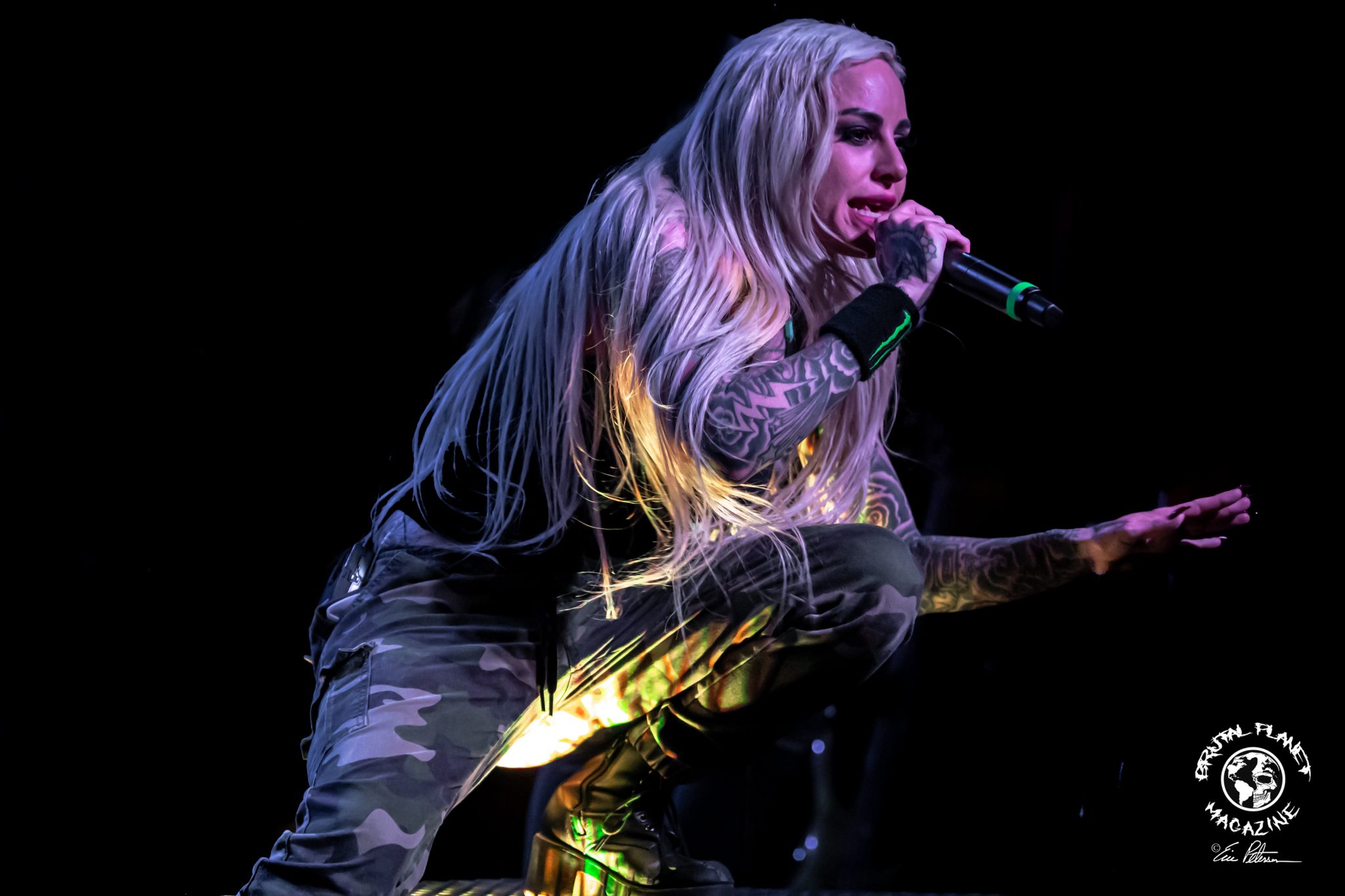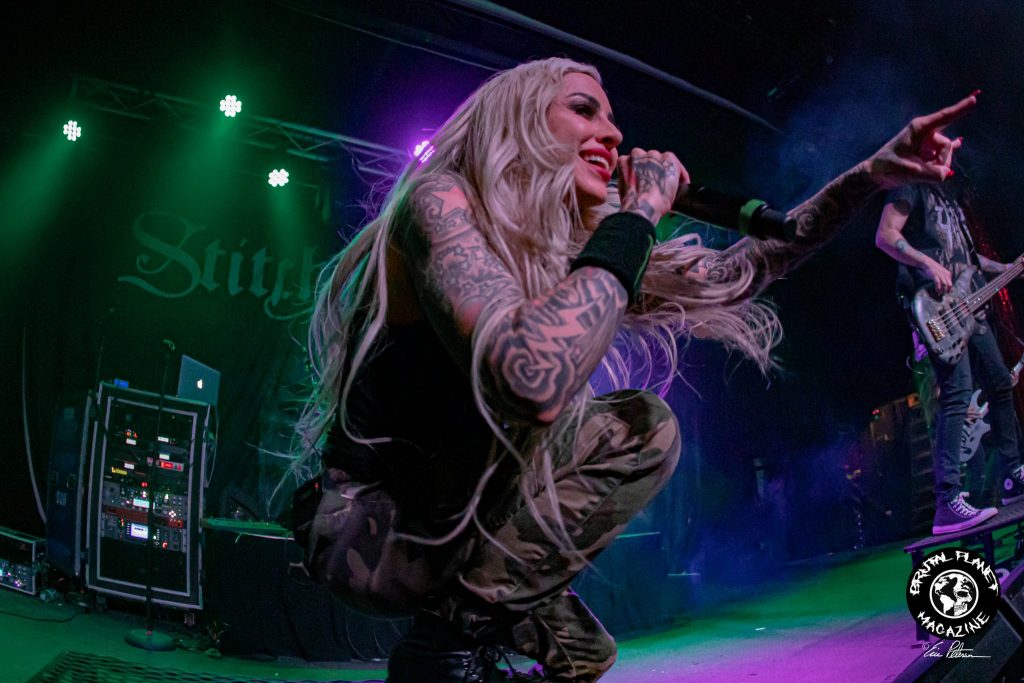 Memorial Day Weekend is typically a time to remember those in the past. For fans of Stitched Up Heart it was a weekend to make new and long lasting memories. Stitched Up Heart engaged and entertained an amazing crowd on May 26th2019 at The Metro in Salt Lake City, UT.
As the evening began the smell of barbeques permeated the neighborhood. Inside The Metro the smell of whisky combined the unmistakable aroma of smoke machines could only mean it was time for Stitched Up Heart to take the stage.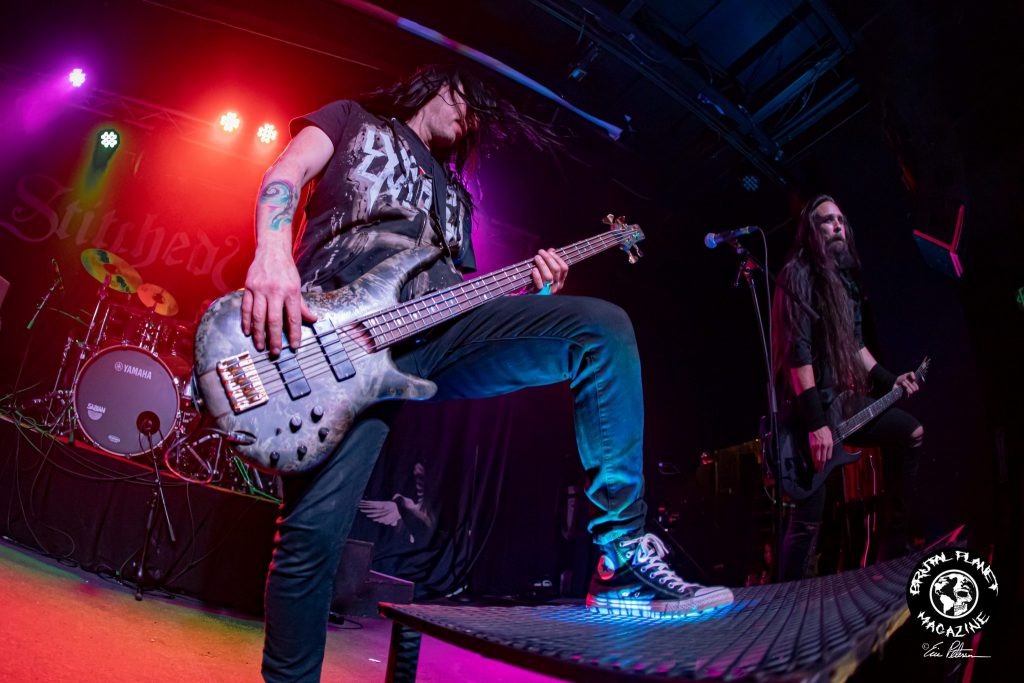 If you have never seen Stitched Up Heart you are missing an amazing show. Up front is the mesmerizing Mixi on vocals. This petite tattoo covered blonde commands the stage from the opening note out of her mouth. She is backed by axe attack from Merritt Goodwin. Bassist Randy Mathias helps to secure the rhythm section, along with the rumbling sound of thunder provided by drummer James Decker.
The show begins with the opening track "This Skin." Mixi then blazes right into "Warrior." It is at this point Mixi takes a minute to introduce herself and the band. The introduction is quick and to the point. Up next was one of my favorite Stitched Up Heart songs "Catch Me When I Fall." Hearing this song live made it one of the highlights of the show for me. The song embodies the energy of the band and showcases Mixi's vocal abilities.
Stitched Up Heart continues through the set with "Darkness" and "I can't Breathe." A quick introduction precedes "Finally Free" and the crowd is even doing a bit of moshing.
The tour was winding down when it got to Salt Lake City so it was time for a well deserved little brag about finishing up that tour with Godsmack. It leads into the latest single released by Stitched Up Heart featuring Godsmack frontman Sully Erna called "Lost." No Sully was not there, but it was still a great song to hear live. "Lost" signifies the direction that the band is moving, and I could not be happier with the sound. The show continued with "Dirty Secrets" and "Problems." The show had to come to an end at some point and "City of Angles" marked that point. The band headed off stage. The crowd at Metro started chanting, "One More Song!" After a short time Stitched Up Heart appeared back on stage for an impromptu encore and played "Crooked Halo."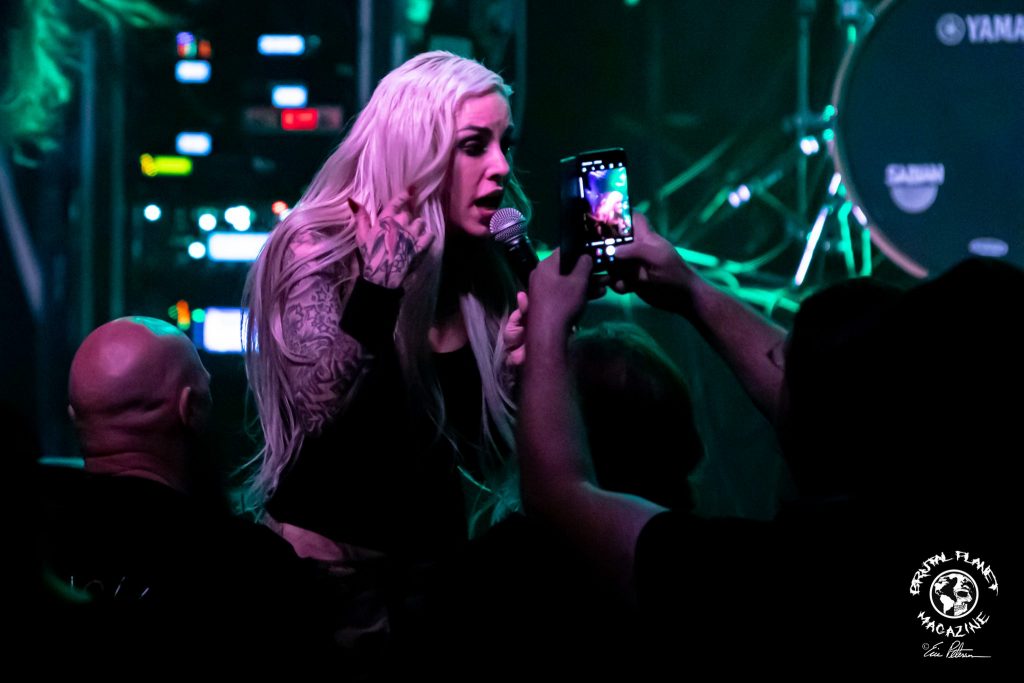 The show in Salt Lake City would be the second to last tour date for the current tour. If you want to see Stitched Up Heart they will be hitting the road again on July 12, 2019 on one of the summer's hottest tours – the "Firestorm Tour 2019" that includes Wilson, Through the Fire and Like a Storm. This is going to be a scorcher so be sure to catch it when it comes to your town.