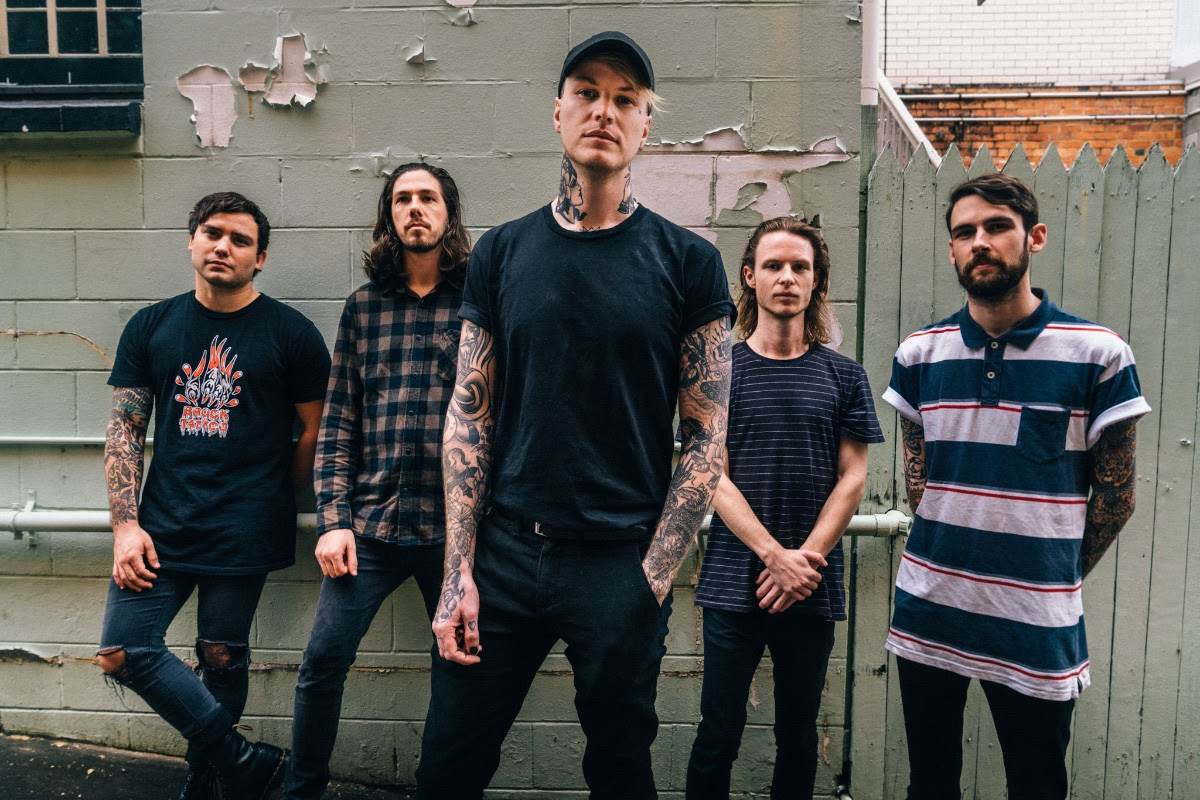 BAND DROPS VIDEO FOR NEW SINGLE "RUN" — WATCH
STEPSON, the high-octane punk/hardcore outfit from Brisbane, have revealed the release date and details regarding their forthcoming full-length debut.
Help Me, Help You will be released worldwide in U.S. Summer/Australian Winter through SharpTone Records.
The band has just shared the video for the first single "Run."
Watch and listen here.
Produced and directed by Crystal Arrow Films, the Sin City-inspired video — shot in stark black and white with splashes of color — sees a bar patron with demons of his own exacting retribution on a fellow patron for his behavior towards women. The setting is Stepson's Brisbane hometown.
Bassist/vocalist Jayden Ridley says, "'Run' is the resolve of our protagonist featured in t[he] 'Never Mind Me'/'Come With Me' [videos] and how they've dealt with the hardships of broken homes, damaged relationships, and the lengths we go to to protect the ones we love. It is a darker endeavor featuring the trademark guitar melodies and complementary vocal harmonies developed over previous releases — with some exciting new elements fans may not have heard from us before."
Help Me Help You was produced, mixed and mastered by Callan Orr of Avalanche Studios (Dream On Dreamer, Young Lions, Hands Like Houses).
Stepson are the first Australian band that SharpTone Records has signed worldwide. Therefore, Help Me Help You is the first LP from an Australian band to be released globally through the label.
Stepson are known for high energy performances, honest lyrics, and emotive music. Since forming in 2014, Stepson have gathered a strong following around Australia by hitting the road and playing every show they could while always taking time to meet the fans. 2015 saw them release their sophomore EP Echoes In An Empty Room while 2016 produced one single ("Never Mind Me") and a 3-track EP (The Beautiful Lie). In 2017, Stepson dropped the single "Come With Me." The band went quiet at that point to write what would become Help Me, Help You.
Along the way, Stepson have shared stages with Polaris, In Hearts Wake, I Prevail, While She Sleeps, Counterparts, Stray From The Path, Ocean Grove, and Hellions.