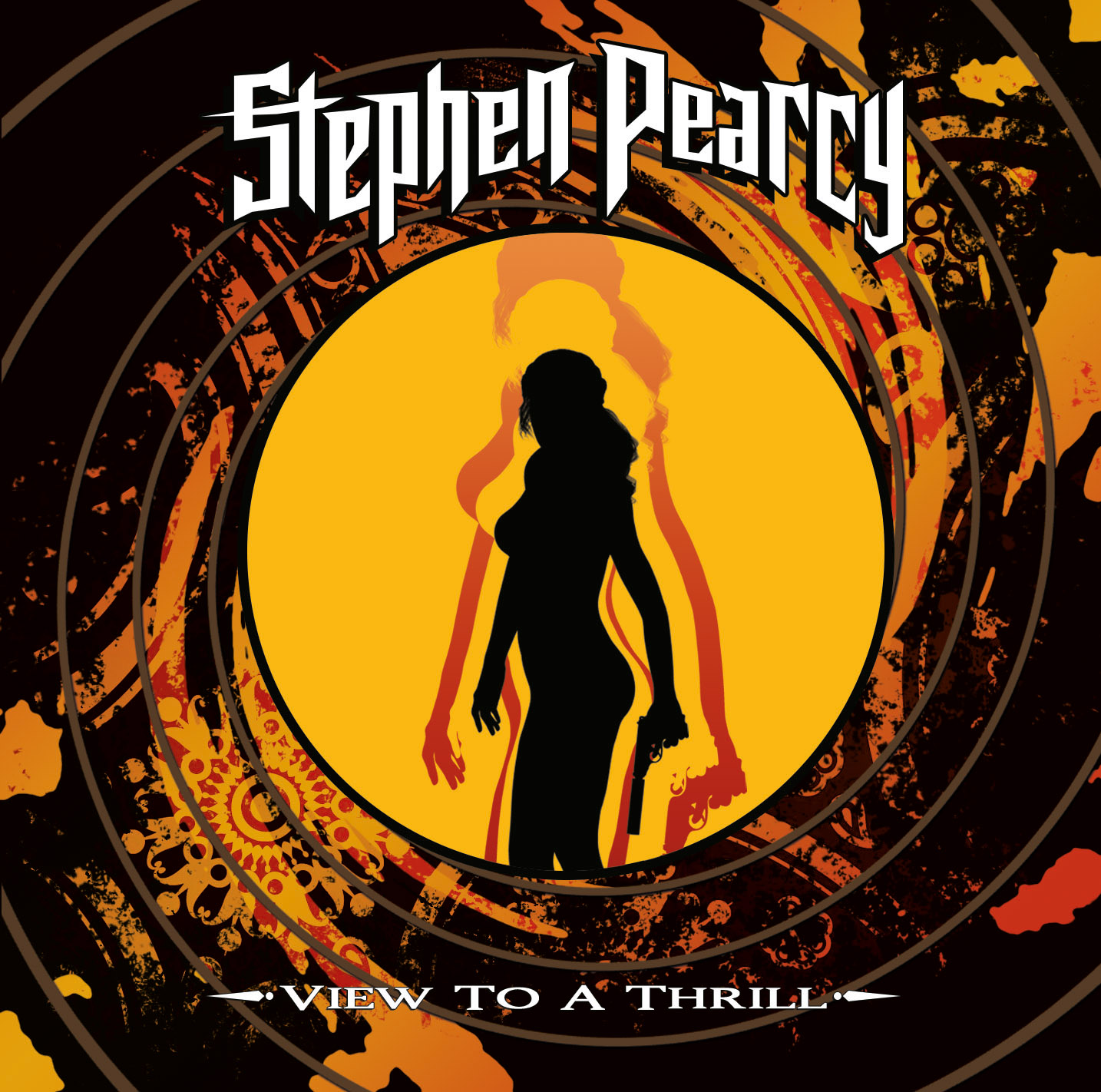 "A martini. Shaken, not stirred." Goldfinger (1964)
There are things in life that are so iconic a mere phrase or notes from a song bring them to mind. Hear the words, "I'll be back.", and Arnold Schwarzenegger pops into your head. Two low notes, played slowly then picking up speed will most definitely remind you of a certain shark.
So it goes with the name, "Bond, James Bond.". No matter what your age, hearing the name will bring one of the many actors who played the role of the swashbuckling super spy to mind. If you were raised on radio with the hair bands of the 80's, when I say 'Stephen Pearcy', you think RATT, one of the most iconic hard metal bands of the time.
What do those two icons have in common? Newly released hard rock album View to a Thrill written by Stephen Pearcy, and guitarist Erik Ferentinos, which released on November 9, 2018. If you love James Bond and head bang to the work of Stephen Pearcy, this is the album for you..
Opening number, "U Only Live Twice" starts out with a low bass growl before Pearcy's voice blasts in on the hard rock beat he's famous for. Fast-paced "Malibu" and "I'm A Ratt" keep the energy high. Things slow enough to catch your breath with songs "One In A Million" and "Violator". Pearcy hit paydirt with Ferentinos' guitar work and features it on songs "Secrets To Tell", "Not Killin' Me" and "From The Inside".
Stephen Pearcy is known for his many layers of talent: musician, songwriter, producer, author. He has multiple albums in his library of work, but this one is one of the more unique. The Bond movie-based lyrical references are peppered throughout and make the album like one of those gifts that you unwrap just to find another one inside. Every time you listen, you'll hear something new.
If you are a fan of RATT, Stephen Pearcy or James Bond get View To A Thrill. Like the movie character it's multi-faceted, suave and entertaining. But, most importantly, it's 100% rock and roll.
Listen to "U Only Live Twice" then
Get View To A Thrill HERE
View to a Thrill was released on November 9, 2018 by Frontiers Music s.r.l.. It was produced by SEP/Matt Thorne for TFRecords and mixed by Matt Thorne/SEP
Band members: Stephen Pearcy-Lead Vocal-Back Ups, Erik Ferentinos – ALL guitars – Rhythm & Lead Guitars, Back Up Vocals, Keys, Matt Thorne – Bass Guitars, Keys, Back Up Vocals, Scot Coogan – Drums
Tracklisting:
1.U Only Live Twice
2.Sky Falling
3.Malibu
4.One In A Million
5.Double Shot
6.Secrets To Tell
7.Not Killin' Me
8.Dangerous Thing
9.I'm A Ratt
10.From The Inside
11.Violator