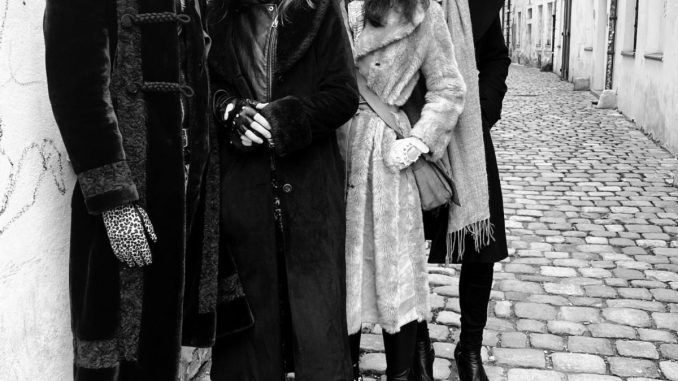 Photo Credit – Nico Constantine
Thursday, February 9, 2023 – Atlanta rock n' rollers Starbenders have today released their latest offering "The Game" and the accompanying lyric video (out via Sumerian Records). Speaking on today's drop, the band shares:
"We wrote "The Game" to inspire those who are feeling low on luck and overlooked by a world that's often unforgiving. A battle cry for the downtrodden underdogs. We cooked up a sound to summon the feeling of self-generated power guided by Gods, angels, and ghosts. You can torch all obstacles and silence the doubters once and for all with a little bit of faith. It's all in the way you play The Game."
Stream "The Game" here, watch the lyric video here or at the link below, and stay tuned for more Starbenders news coming soon.
WATCH: Starbenders' New Music Video For "The Game"
Hailing from Atlanta, GA, Starbenders has dropped their hotly-anticipated new release "The Game" via Sumerian Records off the heels of 2020's Love Potion studio album and serving as the follow-up to 2019's Japanese Rooms EP. These are words similar to those which you will read on countless press releases, but there really isn't anyone else out there doing what Starbenders have been doing since forming in 2014: The intoxicating combination of glam with new wave and new romantic, seduced into this modern era by four thrilling musicians and, in frontwoman Kimi Shelter, one of the most exciting songwriters in contemporary rock & roll.