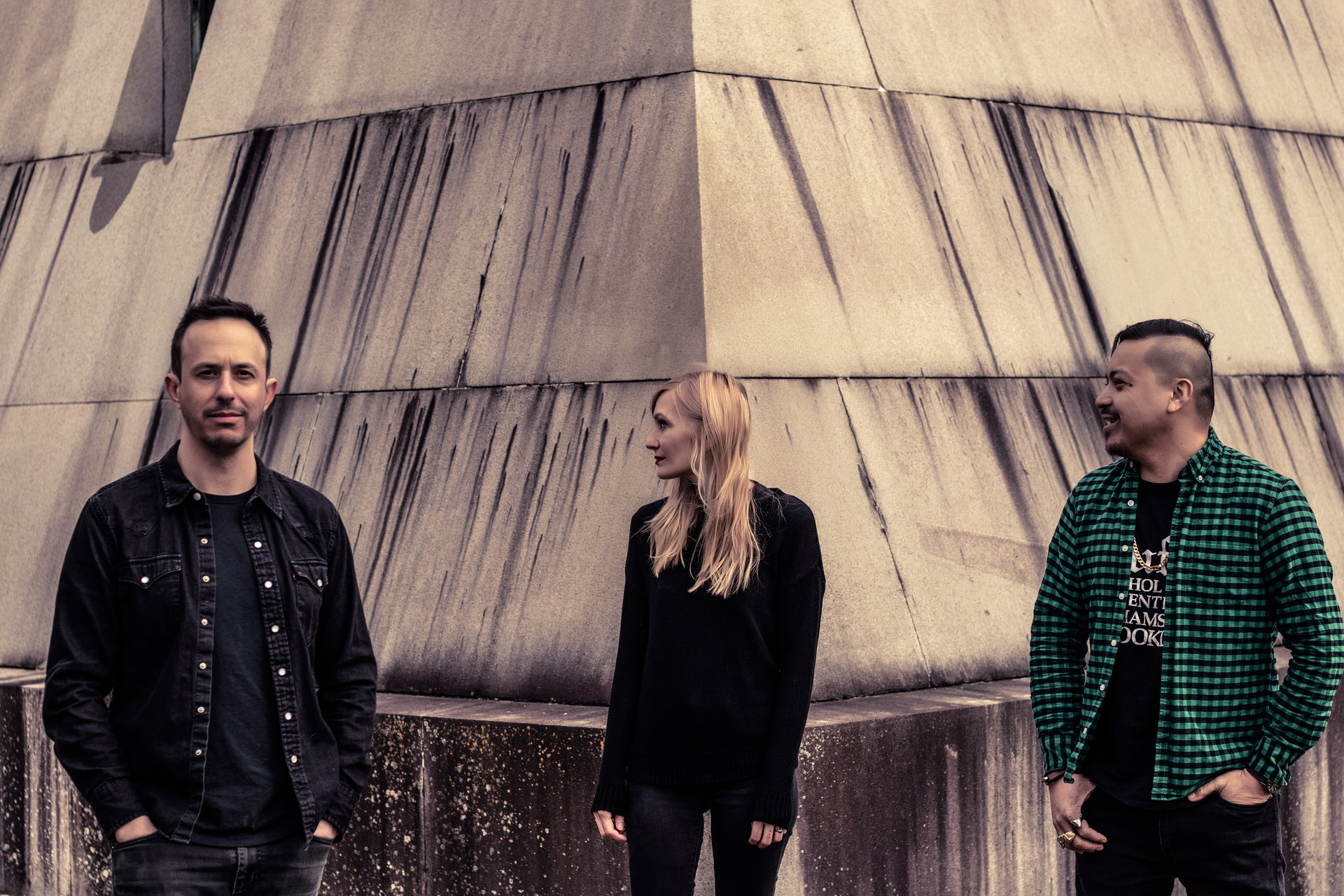 SPOTLIGHTS ANNOUNCE NORTH AMERICAN HEADLINING TOUR

LOVE & DECAY ARRIVES THIS FRIDAY VIA IPECAC RECORDINGS
April 23, 2019, PITTSBURGH – Spotlights, who release their new album, Love & Decay(http://smarturl.it/LoveAndDecay), this Friday via Ipecac Recordings, announce their first tour dates in support of the eight-song collection, kicking off a month-long trek on July 12.

"I'm always excited to get out on tour, but this will be an extra special one for us," says bass player/vocalist Sarah Quintero. "It's our first, full headline tour, supporting what I think is our best album yet. Can't wait to see everyone who's been with us from the start, and meet new faces along the way!"

Spotlights tour dates:

July 12 Lexington, KY The Green Lantern

July 13 Grand Rapids, MI Pyramid Scheme

July 14 Toronto, ON Monarch

July 16 Pittsburgh, PA Black Forge 2

July 17 Philadelphia, PA Kung Fu Necktie

July 18 Brooklyn, NY Sunnyvale

July 19 Harrisonburg, VA The Golden Pony

July 20 Chapel Hill, NC Local 506

July 21 Asheville, NC The Mothlight

July 23 Atlanta, GA The Earl

July 24 Memphis, TN Hi Tone

July 25 Little Rock, AR Vino's

July 26 Shreveport, LA Bear's

July 27 Dallas, TX Double Wide

July 28 Austin, TX Beerland

July 30 Phoenix, AZ Valley Bar

July 31 San Diego, CA Bar Pink

August 1 Los Angeles, CA The Satellite

August 2 San Francisco, CA Thee Parkside

August 3 Sacramento, CA Blue Lamp

August 4 Reno, NV Jub Jub's (Side Room)

August 6 Salt Lake City, UT The Loading Dock

August 8 Denver, CO Hi-Dive

August 9 Lincoln, NE 1867 Bar

August 12 Chicago, IL Subterranean

Tickets are on-sale now. Vampyre opens on all dates.

Spotlights have given fans an early listen to the upcoming release, streaming new songs "The Particle Noise" (https://youtu.be/WSncsO55yRM) and "The Age of Decay" (https://youtu.be/veRrIHlvPSU). Consequence of Sound said the new music combines "elements of post rock, shoegazing, and sludge metal into a unique amalgam of sound that is both heavy and heavenly." Album pre-orders, including a mauve-colored 2LP set, are available now with digital pre-orders including an instant downloads of the two streaming tracks: http://smarturl.it/LoveAndDecay.

Spotlights is Mario Quintero (guitar/vocals/programming), Sarah Quintero (bass/vocals) and Chris Enriquez (drums). Mario handled the production work on the eight-track offering. The band's Ipecac debut, Seismic, arrived in the Fall of 2017. Ghettoblaster said of the album: "They avoid many of the common pitfalls associated with some shoegaze or sludge artists in that the album never feels like it drags. Sometimes doomy, sometimes romantic, it's as heavy as it is beautiful." Revolver said Spotlights "balance delicate atmospherics" and "crushing sounds," while Treble Zine expanded on that sentiment, saying: "… the Quinteros make some truly huge-sounding music, much of it crushing. There's an ethereality and grace about it, however, which makes the ambitious expanse of Seismic consistently interesting throughout its hour-plus runtime." During the subsequent tours, Spotlights recorded an Audiotree session, which can be viewed here: https://youtu.be/eS4hKYOhqe0. The band released an EP, Hanging By Faith(https://spoti.fi/2E3LJxs), in June 2018.