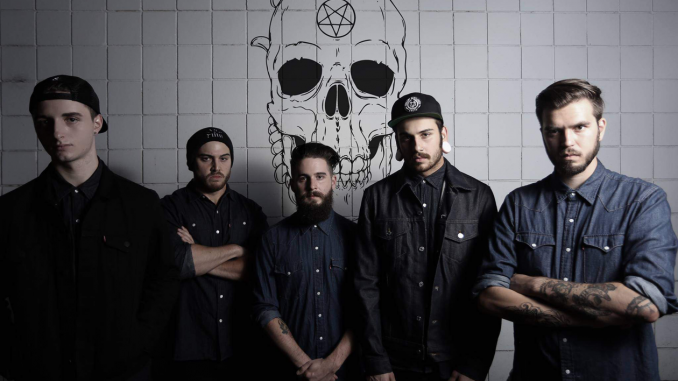 To be completely honest, I didn't know much about bay area hardcore band Spite until I received a last minute email to cover the final show of their latest tour at the Whisky in Hollywood.
When I arrived at the venue it was typical Whisky operational procedure. A band that had just finished their set was unloading their gear onto the Sunset Blvd. sidewalk as the busy Los Angeles Saturday night traffic weaved around them.
Arriving a bit later only allowed me to catch one of the opening bands. They were called "Boundaries" and hailed from Connecticut. I won't call their style "metalcore" or "grindcore" it was just very good "meat and potatoes" metal. The band had great energy and an intense pit broke out during their set.
The floor began to get more crowded as the opener moved their gear out to the sidewalk and Spite's road crew began checking their instruments. Finally, the lights went out and the headliner exploded on to the stage with force and gusto.
The band tore into their set which was all killer, no filler from the opening note. Vocalist Darius Tehrani didn't even have to say a word until after the 3rd song as the music and energy spoke for itself. As the set moved on the intensity and ferocity of the pit grew. Once the set finally arrived at an end point the band capped it off with one of their more widely known songs "Kill or be Killed" and the crowd chanted along gleefully during the breakdowns, watch:
Having never heard this band until now I was incredibly impressed with the caliber of their music and the live show lacked none of that energy. The band put on an incredible live show and are absolutely a heavy band to watch in the coming days. They have a new record in the works and logic more touring will almost certainly follow.
Keep an eye on Spite.