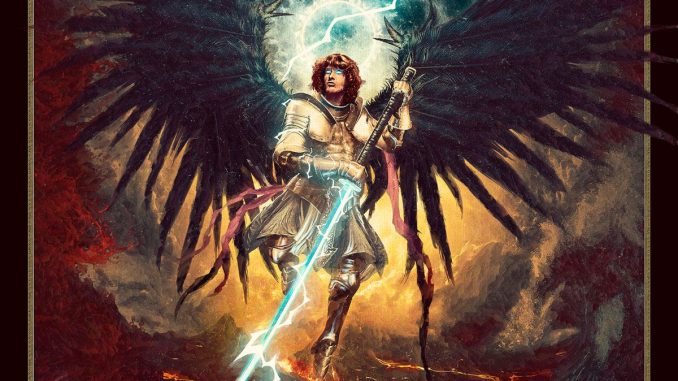 The French kings of Heavy Metal SORTILÈGE is now releasing the brand new single, "
Derrière les Portes de Babylone
," which is taken from the band's upcoming album, 'Apocalypso!' The album will be released via Season of Mist worldwide (excluding France) on March 3! The new single can be streamed at THIS LOCATION.

SORTILÈGE
made a comeback in 2021, with a renewed line-up around lead singer Christian « Zouille » Augustin.
This album was created with the idea of keeping the band's DNA while adding contemporary elements along with a powerful and outstanding hypnotic vibe. Long Live Apocalypso!
Pre-orders for the album are now available HERE.
Track-list
1. Poseidon (3:32)
2. Attila (feat. Stéphane Buriez) (4:06)
3. Derrière les portes de Babylone (feat. Myrath) (6:33) [
LISTEN
]
4. Le sacre du sorcier (5:08)
5. La parade des centaures (feat. Stéphane Buriez) (2:59)
6. Walkyrie (4:20)
7. Encore un jour (4:45)
8. Trahison (3:40)
9. Vampire (4:02)
10. Apocalypso (feat. Kevin Codfert) (7:53)
Total: 46:58