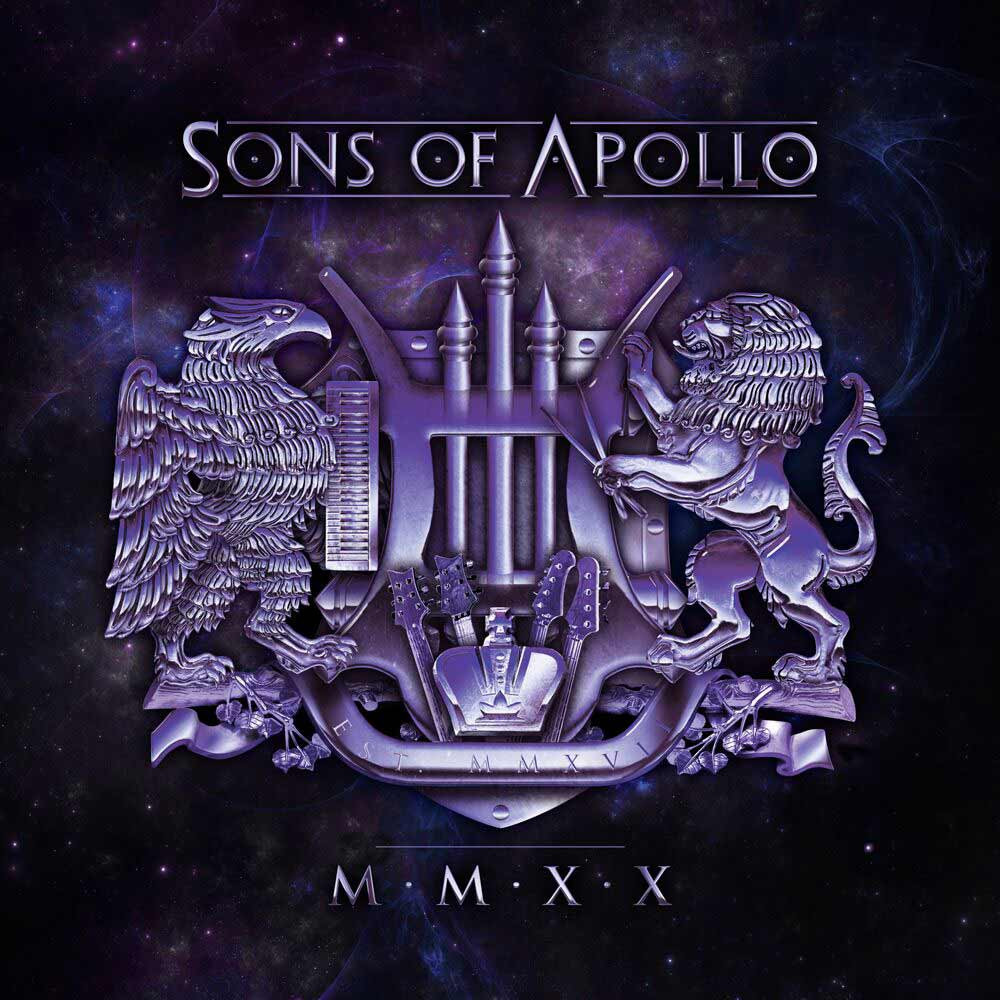 This is a review that I really wanted to take my time with. The main reason for that is this type of music takes time to digest. Of course, upon first listen you are blown away by the pure talent of the musicians, but with every listen thereafter, there comes more to notice, more to hear, more to enjoy. With members Derek Sherinian and Mike Portnoy, people automatically want to label this as a progressive rock album. I am going to go a little more controversial and say this is an absolutely phenomenal rock album with some super cool, solid, progressive elements.
As big of a fan as I am of Sons of Apollo's first album, I am an even bigger fan of the new MMXX album. From the very first note of the 21-second teaser the band put out on 11/5/2019, I had chills. I knew we were in for something big. With the amount of talent in this band, it could easily become a mess of who can outplay who. This album is the exact opposite and is an amazing mix of the gifts that each of the members brings to the table.
The album starts off with the keyboard forward "Goodbye Divinity." About halfway into the song Sherinian and Bumblefoot have a section where they play off each other seamlessly and it is so much fun to listen to. Next up is probably my favorite song from the album. While it may not be the most complicated song, "Wither to Black" has this cool groovy, blues feel that just makes you move (and if you don't you are dead inside.) "Asphyxiation" shows a bit of that more progressive side of the band with a super catchy chorus that you will find yourself humming hours later. "Desolate July" is an extremely emotional song. From the first time I heard this track, I could feel the utter sorrow that was outpouring from Soto's vocals. During a recent interview, drummer Mike Portnoy has said that Soto wrote the lyrics to this song about the loss of his and Portnoy's friend David Z in 2017. Sons of Apollo released a beautiful video for the song as well to go with this amazing tribute to a musician this world lost far too early.
The mid-section of "King of Delusion" shows the power of the Del Fuvio Brothers (Portnoy & Sherinian) with a killer drum and keys spot. "Fall to Ascend" is opened with one badass drum fill. With Portnoy also adding some grit with some backing vocals mixing with Soto's vocals, the beginning of this track sounds like it should be in a horror flick, and I mean that in the very best way. Though Sheehan's talent is apparent throughout the album he really shines in "Resurrection Day." MMXX is closed by the 15:50 "New World Today." This song is out of this galaxy! It is everything I want from this band and so much more. It has elements of classic, prog, and even thrash metal all rolled into one song.
All in all this album is a heavy, melodic, progressive, beautiful, rock experience you truly never want to end. Be sure to pick up a copy out on January 17th, 2020 on InsideOutMusic.
Mike Portnoy: Drums, Vocals
Derek Sherinian: Keyboards
Ron "Bumblefoot" Thal: Guitars, Vocals
Billy Sheehan: Bass
Jeff Scott Soto: Vocals