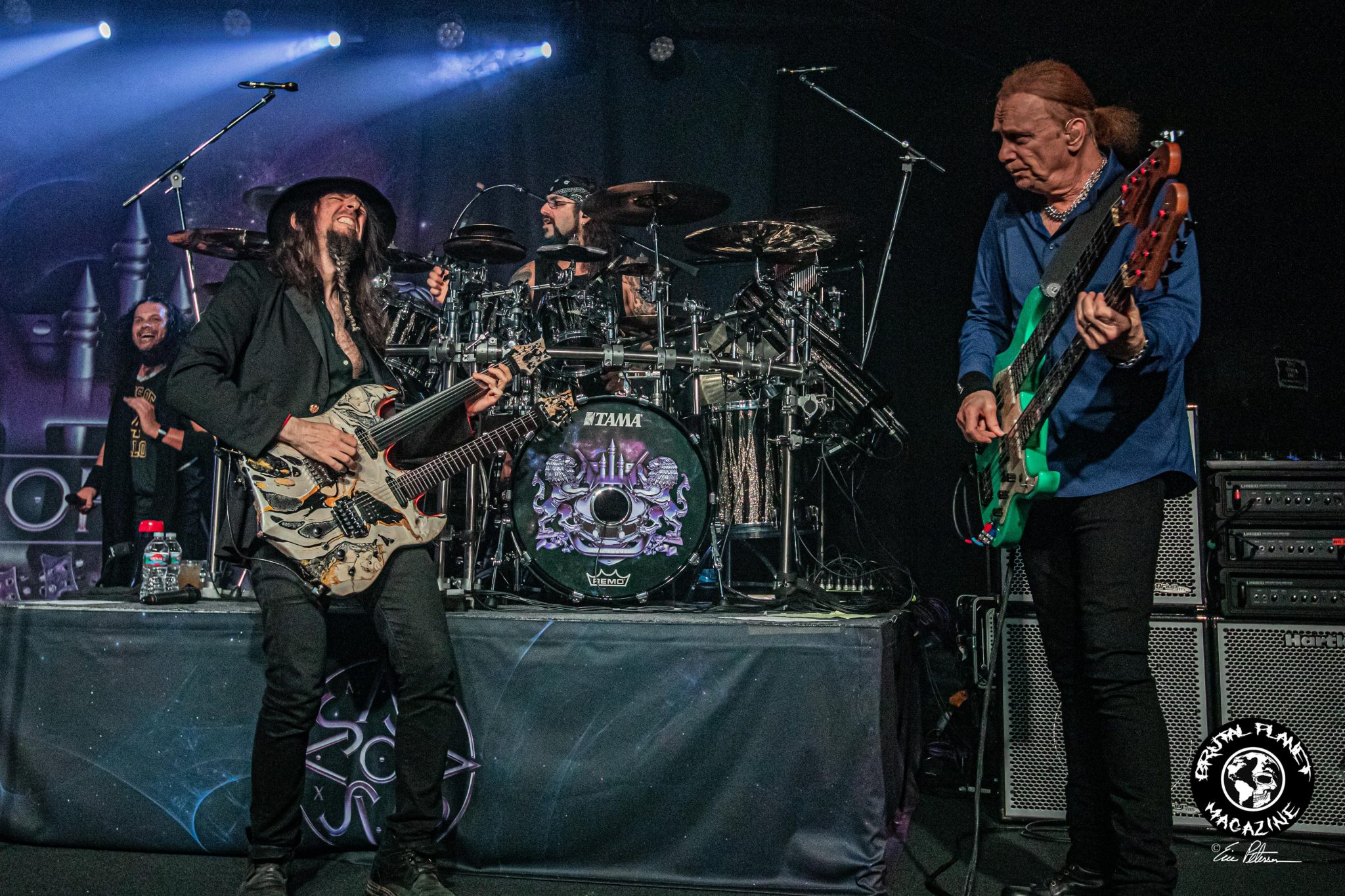 When the gods of Progressive metal come together to make music, people listen. When the gods of Progressive metal play live, people celebrate and come out to enjoy the show. Salt Lake City was the first official sold-out show for Son's of Apollo on their MMXX or 2020 tour. The night started off right with Schiermann. The instrumental trio set the stage for the night by providing some musical electricity.
Up next was guitar legend Tony MacAlpine. Tony's sound has set the stage for modern rock and metal today. The set was short, but Tony showed off his skill by playing keyboards as well as guitar and sometimes simultaneously.
The stage was cleared and mics positioned. All that was left was for the band to arrive on stage. The light's dimmed and the fog machines kicked into high gear. One by one the Sons of Apollo arrived on stage and immediately broke into "Goodbye Divinity." Vocalist Jeff Scott Soto's presence on stage was amazing. His voice powered through each song, then deferred to each member as they let their instrument do the talking.

A special moment occurred four songs into the set as "Whither to Black" transitioned into "Tom Sawyer." Drummer Mike Portnoy's smile dwarfed his drum kit as he honored the late Neil Peart. The special moments continued throughout the show. . The band also took a moment to dedicate their highly emotional song "Desolate July," not only to their friend the song was written for, musician David Z, but also to recently passed Kobe Bryant and all those lost during that tragic accident. During the Keyboard solo of Derek Sherinian, I was watching the show and from out of nowhere appears Mike Portnoy standing next to me. I smiled at him and did a double-take and he was kind enough to do a quick selfie with me. After a minute of watching the solo, he wandered back on stage to continue the show.

Another highlight came towards the end of the show when Tony MacAlpine joined Sons of Apollo (can anyone say PSMS reunion?) on stage to perform a blistering rendition of Deep Purple's "Burn." There was not a minute of the song that missed a beat. It was a perfect way to bring the show to an end but there was one more song that finalized the magnificent evening and it was "Coming Home."
The great thing about a Sons of Apollo show is how no one member takes lead over the other member. When one solo begins the other members support them to ensure their solo is the best it can be. To call Sons of Apollo a supergroup is a bit of a false analogy. They do not perform like a supergroup nor does any one-member act like a superstar. That is why you should not miss a single beat of Sons of Apollo when they come to your town.