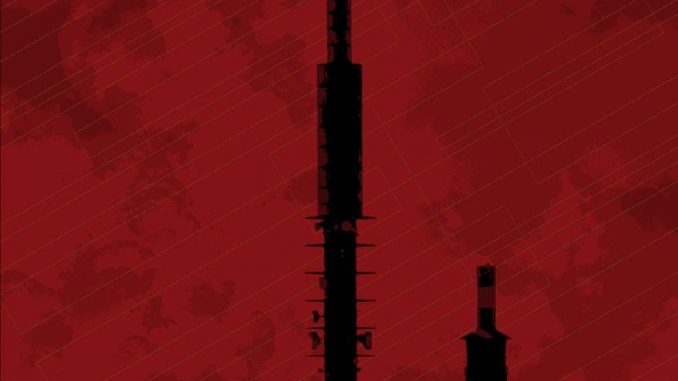 Icelandic atmospheric rock 'n' rollers
SÓLSTAFIR
and Norwegian Sognametal brigade
VREID
have joined forces for a unique and spectacular event! On October 15, these legendary performers will unveil a
collaborative concert stream
in which they will transport viewers right from their living rooms to the breath-taking mountaintops of the bands' respective homelands. The performance is
free to watch
, but generous fans may donate as they wish via VIPS and PayPal. The stream will air live at 3:00 P.M. EST // 19:00 GMT // 21:00 CET via the Season of Mist YouTube Channel and members from both bands will be in the chat!
Tune in on the stream HERE.
The ACROSS project is a cinematic experience that brings two unique artists together to share their cultural identities and bridge the sea between the two fjords. Spectacular views of the Storehogen Mountain in VREID's hometown of Sogndal, Norway and of Hellisheiði in SÓLSTAFIR's native Iceland lay the majestic backdrop for this one-of-a-kind, 90-minute long digital streaming event. Each band's signature sound rings through the cavernous expanse, creating a symbiotic musical dialog that can be heard from across the globe.
SÓLSTAFIR's Aðalbjörn Tryggvason comments: "Playing live music in sideways rain on moss grown lava. They wanted something Icelandic. Doesn't get any more Icelandic than this."
VREID songwriter and bass player Jarle Kvåle adds: "SÓLSTAFIR's and VREID's stories are two parallel stories of the north. In this weird world, our paths have crossed on several occasions and this time they have merged into something new. This is the third streaming event VREID has done, and in many ways, it represents the end of a trilogy for us. This time we have recorded the show in a place very special for us, probably the most monumental and iconic place of our beloved home region of Sogn. Join us as we go 'Into the Mountains.'"
SÓLSTAFIR and VREID present 'Across' – A Cinematic Concert Experience
VREID
's latest album 'Wild North West' was released earlier this year. The album is available to be streaming, downloaded, or purchased at
THIS LOCATION
.
SÓLSTAFIR's latest album 'Endless Twilight of Codependent Love' was released in November 2020 and won the 'Best Rock Album of 2020' category at the Icelandic Music Awards. The album can be streamed, downloaded, and purchased HERE.