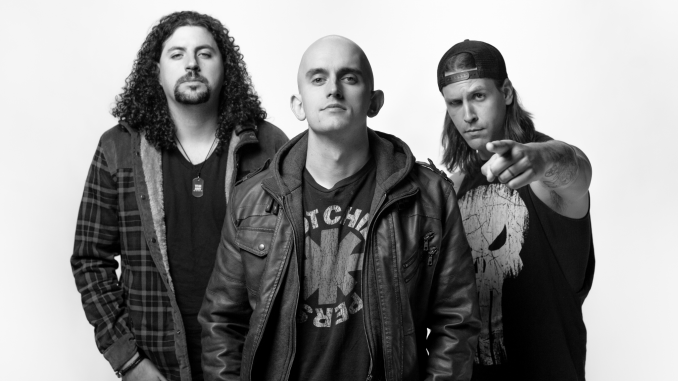 In case you missed it…
"Once upon a time (way back in 2016) in Huntsville, Alabama, I met a band…in a bar…like you're suppose to. I was hooked before they even finished soundcheck. That's how I first met Small Town Titans…"
You can check out my full interview with STT drummer, Jonny Ross and find out what life advice he is giving to fans.
The Ride, was the light we needed at the end of the 2020 tunnel. Pennsylvania natives, Small Town Titans, delivered.
The guys who broke the internet a couple years ago by releasing their unique spin on "You're a Mean One Mr. Grinch" just dropped another doozy. Small Town Titans tried on the 90's classic "Sex and Candy" by Marcy Playground.
I'm dead. I died. I'm dead.
This 90's kid didn't know she needed or deserved a cover this golden. But, it makes total sense for STT to pull it off with it's innate bluesy vibe. Vocalist, Phil Freeman, keeps it loose and draws the listener into his own world. And, don't get me started on that wicked guitar at the bridge curtesy of Ben Guiles.
Don't get it twisted, Small Town Titans are NOT a cover band. The Ride, isn't their first full album, From Fight to Flight and Reflection are always in my rotation.
The intro for "When it all Comes Down" will knock you off your seat. It's a great contrast for opener, "The Ride". The track addresses the plight of greed in this heavy hitter. Next, the band readdresses "Universal Limits" off their FFtF album. Being one of my personal favorites (gym playlist ya'll) it was great to see a track that could unite old fans and new. The band tweaked it enough to captivate listeners that are familiar with their original release.
Hang onto something before "The Man" comes on. This one is gonna get everyone on the bandwagon. May they continue to surrender to the muse. You'll find the official music video below. How can so much sound and power come from just three people?!
STT continues to explore their creativity and expand their musical identity with "Behind the Moon." The setup is classic and nostalgic without sounding dated.
Trust me, you're gonna want this ("Let Me Breathe"). If Small Town Titans weren't on your radar before, tune in now; this powerhouse is just starting.