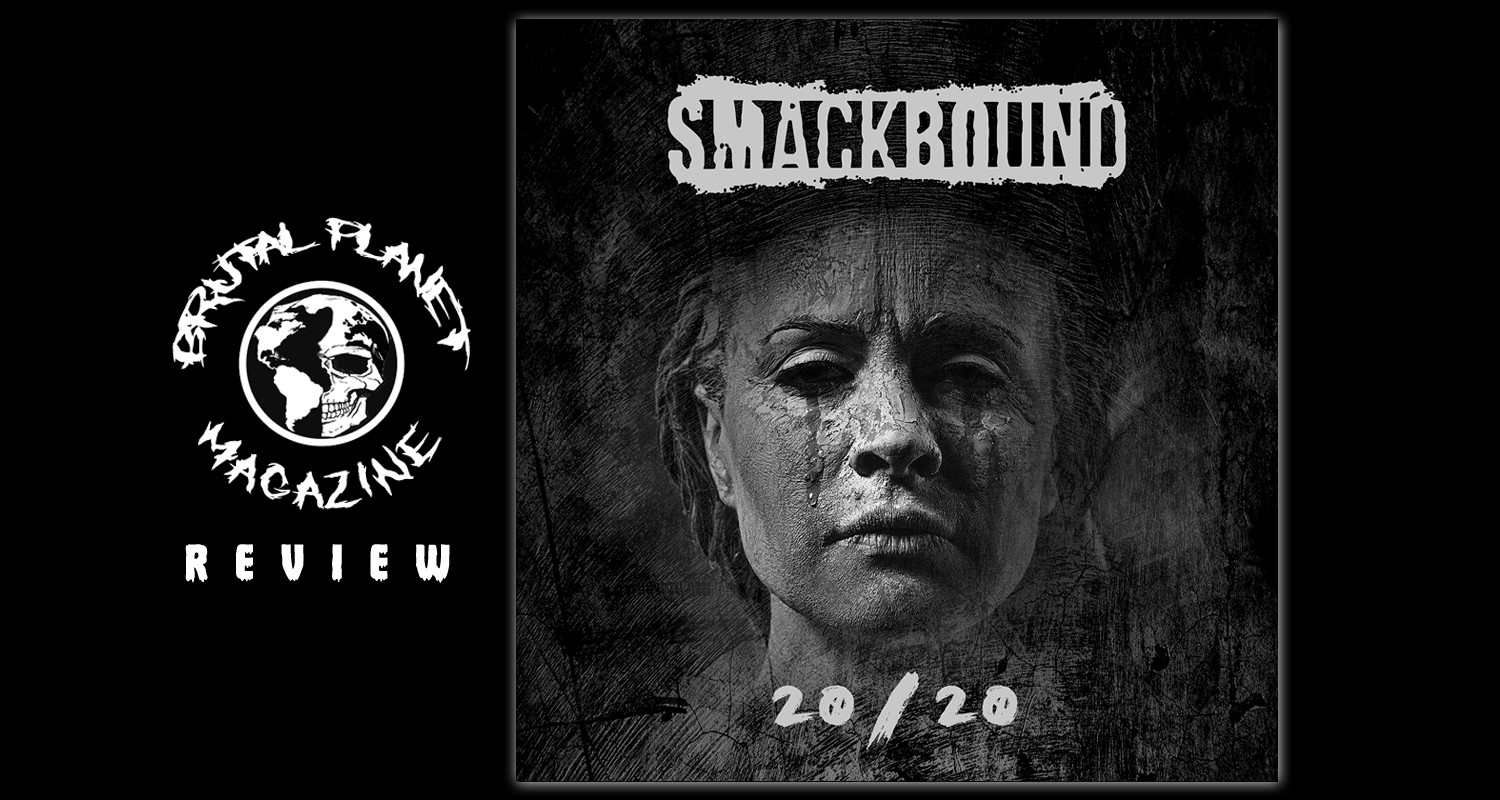 It could be time to declare 2020 as a total disaster. Life is changing, unfolding in ways we never would have expected. That being said there are some bright spots in 2020 and one of them is out of Helsinki Finland. Smackbound giving 2020 the boost that is needed with the release of their Debut album 20/20. This electrifying album mixes elements of rock and metal and combines them with the vocals of Netta Laurenne for what can only be described as high voltage.
20/20 starts with "Wall of Silence," a song that's verses have a punk-like chaos that transitions into a more civilized chorus. The combination is enough to make sparks fly. The next track on the album is "Drive It Like You Stole It." It happens to be one of my favorite tracks on the album. It has booming beats provided by a rhythm section consisting of Tuomas Yli-Jaskari on Bass and Rolf Pilve on Drums. The song's title is not meant as a literal title you might find while playing Grand Theft Auto but more along the lines of owning up to your own decisions. The lyrics provide the road for possession of one's own journey:
"You gotta dare yourself
Lure the life back in
Gone with the dead guy
Gone with the silence, gone
You gotta dare yourself
Drop the shit you're in
Gone with the weak mind"
20/20 gets better as the album continues. "Those who Burn" keeps the energy going with a gritty and fast-paced track. "Hey Motherfuckers" is a song that everyone should love. With a title like that, how could you not love it?
The album is very heavy on guitar, and the mastermind behind is Teemu Mäntysaari. Keyboards are mixed throughout the album and play an iatrical part in the album's intensity. The madman behind the keys is Vili Itäpelto and should be given huge props for electrifying 20/20.
While interviewing Netta a couple of weeks before the release of the album, I told her: If you can not feel the intensity of this album, it is time to stick your finger in a light socket." I stand by that statement today. Get out and listen to 20/20 and feel the energy when it hits the streets on June 12, 2020, via Frontier Records.
You can hear the interview below, as well as two of the bands released singles.