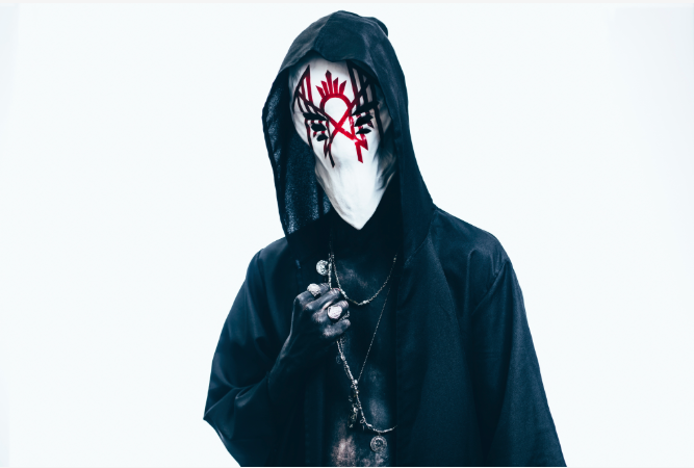 NEW VERSION INCLUDES COVERS OF WHITNEY HOUSTON'S "I WANNA DANCE WITH SOMEBODY" + BILLIE EILISH'S "WHEN THE PARTY'S OVER" — LISTEN
WATCH VIDEO FOR NEW SINGLE "BLOOD SPORT" HERE

On June 20, at 21:22 BST, marking summer solstice, a special digital deluxe version of Sleep Token's debut album, Sundowning, was made available with four additional tracks.

Offered without prior warning, this extended release features starkly beautiful piano performances of both Whitney Houston's '80s pop classic "I Wanna Dance With Somebody" and Billie Eilish's modern essential "When The Party's Over." The deluxe version also boasts a haunting version of the Sundowning fan favorite "Blood Sport" and the new song "Shelter." Listen here.

Watch the new video clip for "Blood Sport (From The Room Below)" here.

SUNDOWNING DIGITAL DELUXE TRACK LISTING:
"The Night Does Not Belong To God"
"The Offering"
"Levitate"
"Dark Signs"
"Higher"
"Take Aim"
"Give"
"Gods"
"Sugar"
"Say That You Will"
"Drag Me Under"
"Blood Sport"

BONUS TRACKS:
"Blood Sport" (From The Room Below)
"Shelter" (From The Room Below)
"When the Party's Over" (From The Room Below)
"I Wanna Dance With Somebody"(From The Room Below)

An inverted version of the official Sundowning artwork accompanies the new digital deluxe version. It is posted below.

ABOUT SLEEP TOKEN
Sleep Token's unique dark star is spectacularly on the rise, and it's an ascent achieved against the grain.

Over EPs One and Two, plus debut full-length, Sundowning, issued in 2019 under a new worldwide deal with Spinefarm Records, Sleep Token has turned established means of practice upside down — forging a fresh path based on intrigue and emotive and genre-defying compositions. Add to that an unbreakable bond with fans – self-styled "worshippers" – around the world.

From June 2019 onwards, the 12 tracks that make up Sundowning were issued digitally in a precisely-timed sequence supported by bespoke visuals leading to a full physical release in November. This tailored unveiling reflected both the Sundowning concept (ie: the relationship between natural forces and the human psyche), plus the fact that at the heart of Sleep Token world, an ever-evolving domain, stands the unique, broad-based vision of a single entity – anonymous, silent, masked, armed with a staggering vocal range, a deft touch on the keyboards plus a live approach that is never less than fully engaged; a powerful upfront presence flanked by a collection of live musicians (also anonymous, also masked) who will likely shift in number and intent, contributing according to the demands of the music.

The idea here is not to baffle or to shock, rather to keep the spotlight on a fast-growing body of music that runs the full creative span, seamlessly veering from the heavy and the technical to the beautiful and the fragile, the weight of real emotion knotting everything together.

Not only did Sundowning receive widespread praise from followers, peers and critics, it also supported a live campaign that saw Sleep Token appearing at key international festivals, touring the U.S. for the first time, making high-profile guest appearances, and becoming a true headliner in the UK, quickly selling out shows, upgrading to bigger venues, then selling those out, too.

Simply, in a world of form and genre, Sleep Token cannot be confined.