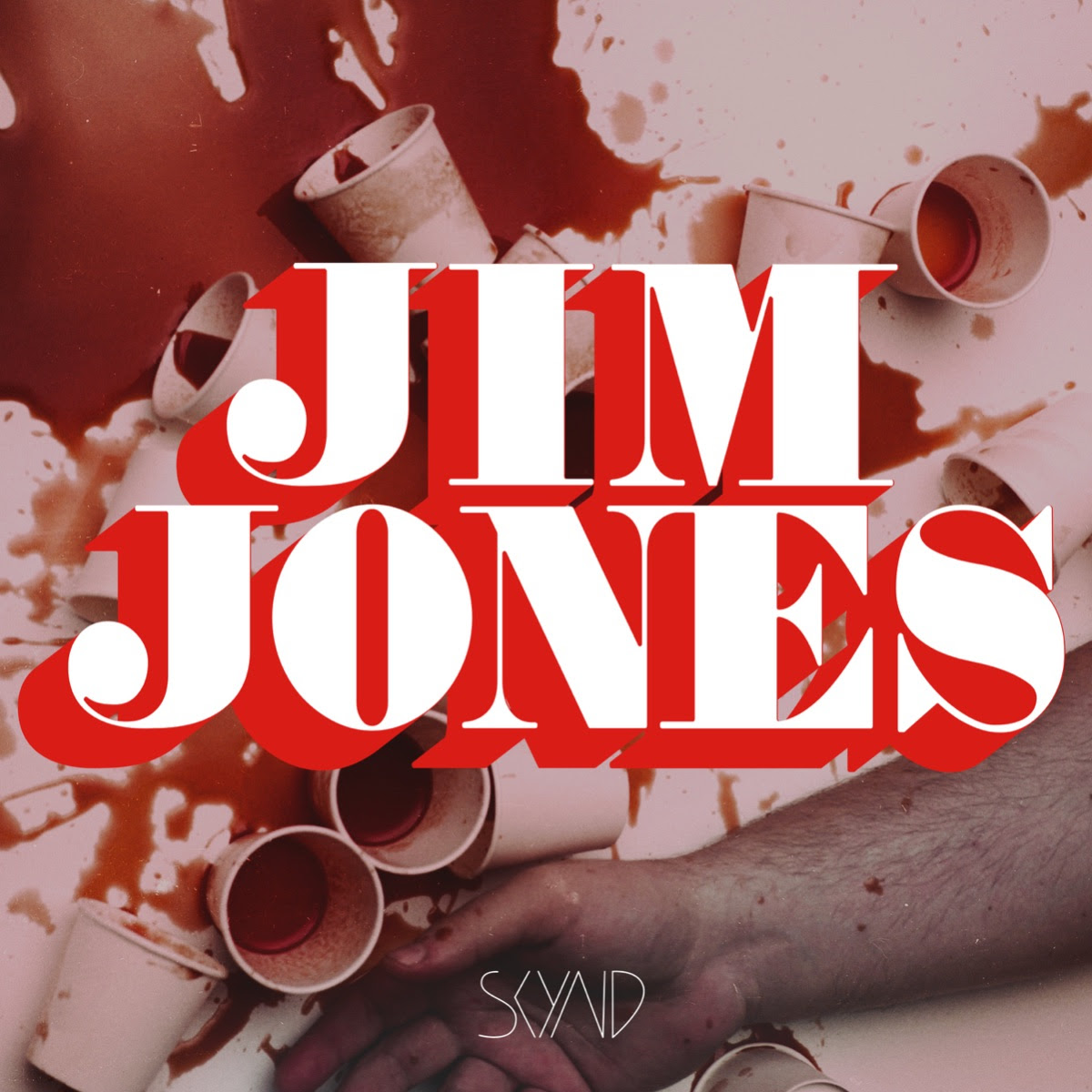 Industrial-tinged and true crime-inspired duo
 SKYND 
is the dark creative outlet and the alter ego of its lead singer, 
Skynd
, and producer and multi-instrumentalist 
Father
. They are back with a new song and video that continues their exploration of the darkest and most disturbing parts of the human psyche and furthers their delightfully creepy aesthetic.
SKYND, known for taking inspiration from inexplicable and brutal criminal cases and the mystery surrounding unsolved deaths and transforming them into songs, have just dropped the new song and video "Jim Jones."
Watch it here.
"I always wanted to write about Jim Jones because I've long been fascinated by how easily people are manipulated when it comes to religion," Skynd said about the source material for the latest song and video. "It was interesting how people followed him while ignoring all of the facts to the contrary about who he truly was."
"We put the facts of the story into music," she continued. "I was also intrigued by the audio tapes of him talking his followers into suicide, I knew I had to write about it."
"Although this horrible mass suicide happened 30 years ago, this case, at its core, is more relevant than ever," Father weighed in. "Where it has always been easy for religious leaders and governments to brainwash people, it became very easy for the silver-tongued Joe Blow to do so in recent years through the help of social media and the Internet. Through the invention of the World Wide Web, we've been promised the age of information, which ironically became the age of misinformation. It is now harder than ever to tell the difference between the facts and what's fake. Could this development lead to a fatal event like in 1979, but on a global scale? It's harder to imagine that itcouldn't."
Regarding the video, Skynd explained, "We didn't want to show it explicitly. We wanted to give it an artsy touch — more artsy than the other SKYND videos because it's a different case that's really hard to visualize."
Last year, SKYND arrived on the scene with a debut EP featuring three songs and videos that nodded to infamous serial killers. 
Chapter 1
 included "
Elisa Lam
," "
Gary Heidnik
," which features a cameo from Korn frontman and true crime aesthete Jonathan Davis, and "
Richard Ramirez
."
Stay tuned for more information about future SKYND music beyond "Jim Jones."
SKYND LIVE DATES:
5/9 — The Great Escape — Brighton, UK
6/14 — Download Festival — Donington, UK
ABOUT SKYND:
We all conceal something behind the earthly façade we show to the world. Maybe, it's an unspoken fetish. Perhaps it's a covetous urge. Or it could just be the kind of darkness we acknowledge in passing—but don't dare reference out loud.  SKYND peel back those layers and uncover what lurks beneath in all of its painful glory. The industrialized gothic electronic duo—Skynd [lead vocals] and "Father"[producer, multi-instrumentalist]—exorcize beauty by bloodletting as they mine some of history's most baffling, bizarre, and brutal crimes on their debut trio of interconnected independent singles.
With the release of Chapter 1 in 2018, and over 3 million hits on Youtube, SKYND are back. The duo represents the next level of aural immersion, intermingling sound, visuals, and a warning worth heeding. "All human beings are capable of cruelty," Skynd says. "We have to keep the inner animal in check. We're here to provide a different perspective on the psyche to maybe answer some questions."