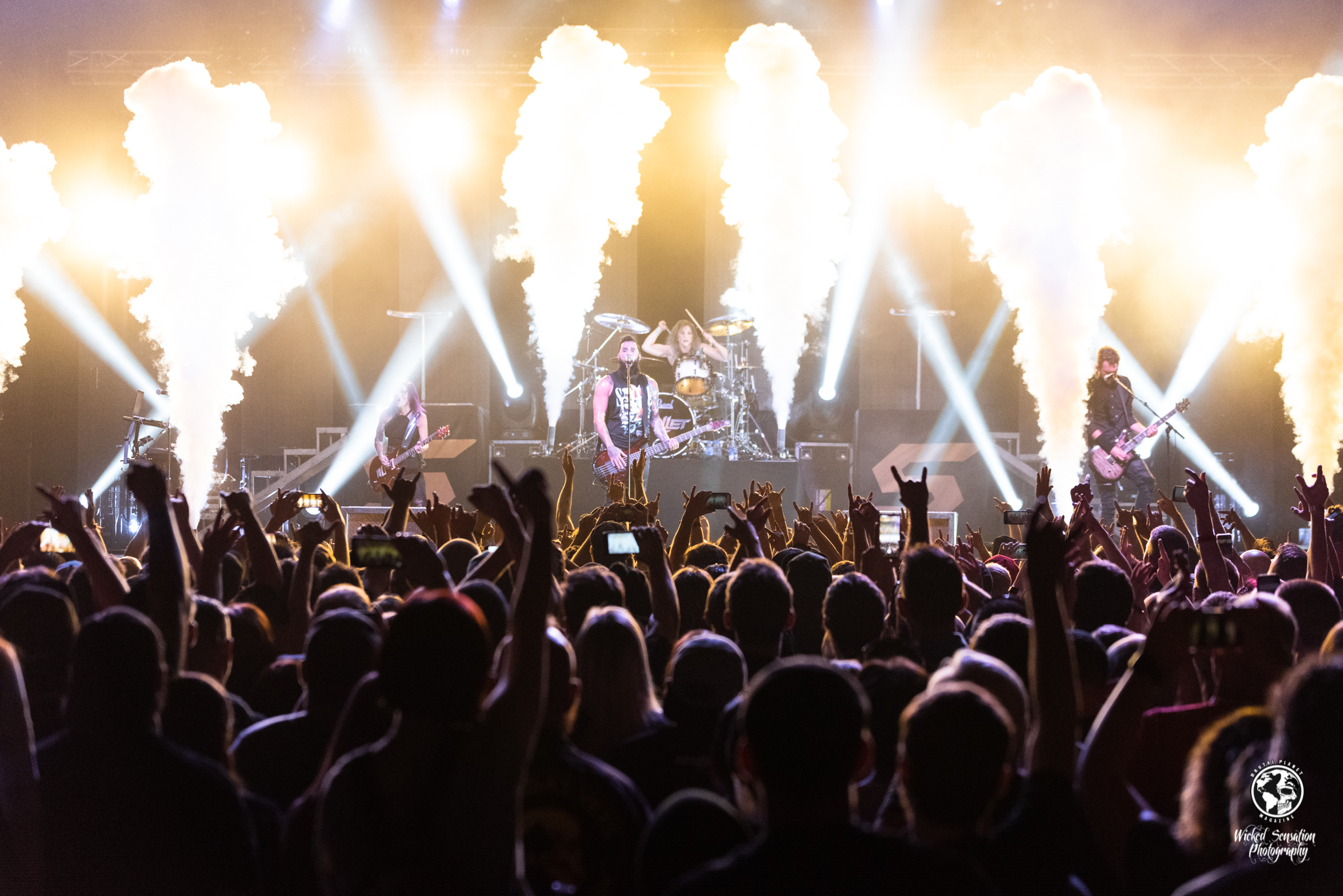 If I could summarize this show in one word it would be DA-YUM. Not to be outdone by Sevendust who took the stage just prior, Skillet showed the crowd why they are ten albums strong. Regardless of some line up changes through the years leaving founding member John Cooper to carry on his passion and vision, the flame thrower is still lit. John is joined by his wife Korey (guitar/keyboard) since 1999 and also Seth Morrison (guitar), Jen Ledger (drums/co-vocals).
One of the biggest highlights of the show happened before the band took the stage. Friends of mine Julie and Ryan had the pleasure of meeting Skillet backstage and introducing them to their son Joseph. An inspiring young man, Joseph has Aspergers Syndrome and is a huge fan of Skillet. It's what helps him get through his challenges, including bullying by other kids. Julie said, "He's (Joseph) mentally so strong all because of their music, one song began his healing." The next biggest highlight for me is when John spoke about Joseph on stage and dedicated "Whispers in the Dark." I'm not crying you're crying.
This show was sold-out and even the casual fan could not contain deny the energy in the venue. I love bands that give every ounce of energy into their performance for the crowd. The crowd did so in kind. It must be hard to pick a set-list from a catalog of ten albums. Sure there are the biggest hits and fan favorites. Skillet played something from every era of their catalog.
Another piece that sticks out is John having a barrel looking apparatus strapped to each of his forearms which shot out vapor during key points of the song "You Ain't Ready." The visualization it added turned the feel of the song to 11. The addition of supporting band Sevendust, Pop Evil and Devour the Day are killer additions to the show. Get out and see this line-up!

Setlist: "Feel Invincible, Not Gonna Die, You Ain't Ready, Whispers in the Dark, Legendary, Awak and Alive, Back From the Dead, Save Me, Hero, Undefeated, Victorious, Comatose, Monster."