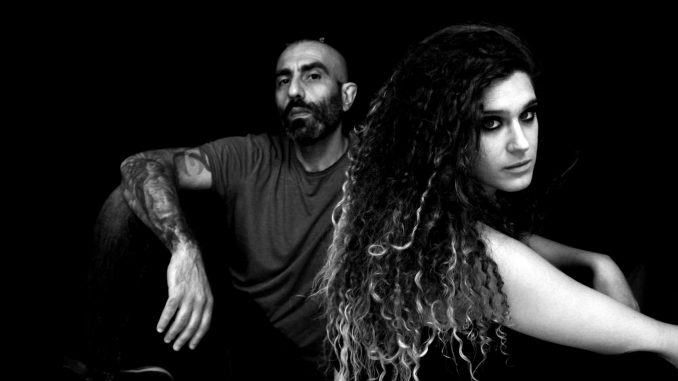 [for immediate release]
[For fans of Lacuna Coil, In Flames, Slipknot]
SIX DEGREES Shares Cover Video "Power of Love" (Back To The Future Theme Song)
Italian groove metal band SIX DEGREES released their debut album "No One Is Innocent" this past November via Rockshots Records. The album's closing track is a cover version of one of the band's favorite movie theme songs "The Power of Love" made famous by Huey Lewis and The News.
Today, the band is sharing a cover video they made for the track, which can be viewed at the following link – https://youtu.be/lOIpHkktoxw
SPOTIFY: http://spoti.fi/3aP6gqb
Luca Correnti (guitar and vocals) adds:
"What more could we say about this song? Everyone knows it! There is no person on earth who has not seen "Back to the Future"! It has always been one of my favorite adventure movies. When Marty gets on stage for the audition with his band (Pinheads) and the talent scout says "I'm afraid you're just too darn loud … next, please!", I always get angry! I wish I was there to smash the guitar on his head! Ahahahahaha. Well, this is our metal version. Just enjoy! it's a great song! It really pumps you up!"
The video shot during the lockdown, has been edited by Francesco Lenti.
SIX DEGREES was created by Luca Correnti (guitar and vocals) and singer Valentina Aleo. The name of the band is clearly inspired by the sociological theory (developed for the first time in 1929 by the Hungarian writer Karinthy) about the so-called "six degrees of separation".
Their debut album "No One Is Innocent" is a record that brings together all the creative aspects of the band. It's an aggressive, simple, direct groove-death metal, but filled with melody. All of this gives the compositions a dual-purpose appeal, with a mix of violence and impact but also catchy melodies, thanks to Luca's scratchy growls and Valentina's sweet and effective vocals.
"No One Is Innocent" is now available in Digipak CD, Digital Download and Streaming.
Digital: https://smarturl.it/NoOneIsInnocent
Digipak CD: http://bit.ly/sixdegrees_CD
Lyric Video "Imperfect" – YouTube
ABOUT:
"Six Degrees" project was born from an idea of Luca Correnti (guitar and vocals) and Valentina Aleo (vocals). The name of the band is clearly inspired by the sociological theory (developed for the first time in 1929 by the Hungarian writer Karinthy) about the so-called "six degrees of separation".
Luca was born in Sicily but now he lives in Umbria. He was part of the line-up of the cult band "Sinoath" in the album "Research" (guitar), then he has been the lead vocalist in death-thrashers "Mystura" and in the prog-death-metallers" EpisThemE "("Descending Patterns" their debut album, 2014).
After moving to Umbria (2016), Luca joins the historic death metal band from Terni "S.R.L.". The group is currently working on the songs that will be part of their new album.
Valentina was born in Spoleto (Perugia). She took her first steps as a lead singer in the alternative metal band "Burn it down". They recorded the EP "In flames" and performed in live concerts including the Tour Music Fest, Emergenza Festival and the Music Village, in which Valentina had the honor of sharing the stage with Cristina Scabbia (Lacuna Coil).
Luca meets Vale thanks to a musical announcement and a few weeks later they decide to start this artistic partnership. They work hard, helped in studio by the sound engineer Elvys Damiano, until all the songs of the album "No one is Innocent" are ready. Then they choose to call this project "Six Degrees".

For more info:
Rockshots.eu
www.facebook.com/sixdegrees.metal