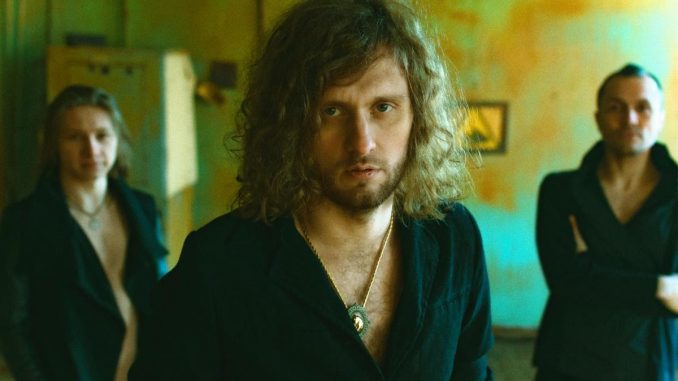 Ukrainian Psychedelic Prog-Rock trio SINOPTIK are eager to share another offering from the upcoming new studio album. The group has released the track "Apple Tree", along with an accompanying music video for the song. "Apple Tree" is available now on the major streaming platforms via the link here:
https://ffm.to/apple_tree.opr
Speaking on the themes addressed in their new single, the band shares:
"Sparks of goodness from childhood often become the main triggers for our inner transformations – that is the main message behind Apple Tree. Most people forget about the dreams they had in childhood and adolescence. As a result, these people grow up and turn into callous and narrow-minded adults. In their lives, there is no place for magic and love, and life ultimately becomes an endless rat race in a maze of cruel reality."
The music video for the "Apple Tree" is a bold experiment; starting from the shooting location and up to the unique homemade video lens. The band set out to show beauty and boldness by adopting these new approaches. Accelerated shooting mechanics, psychedelic colors, and a deserted, forgotten place. All of this becomes a narrow bridge of surrealism, which leads the viewer into a vivid and amazing dream. The video for "Apple Tree" is the second collaboration between the band and director Shah Talifta.
Offering some closing thoughts on the track, vocalist Dmitriy Afanasiev states,
"Ultimately, we all build our own reality, but too often we forget about that. We also forget what are the real values in our life: families, friends, and simple joys. We want to remind everyone about this and pull out the forgotten sweet childhood memories. So that each person who has gone astray can believe in himself again."
Lyrics:
Under apple tree
Mom taught to be free
Waist-high grass
Snowy apple street
Can't reach the floor with my feet
Learned to bite
***
Then wasting life with drinks
Old friends perished as bad links
Swap Love for Job Grows
Apple tree turns to sand
Baby dreamer losing land
What a pathetic end?
****
No one will show you right ways
No one but you
Wasting whole life in chasing
This maze for fools
Bought what you never needed
And sold what you love
Let Christmas toy reflection
Will bring back your glow
"Apple Tree" is the second offering from Sinoptik's upcoming new studio album. Fans can check out the music video for the first single "Black Soul Man", here:
https://youtu.be/OO2DBSeIz94