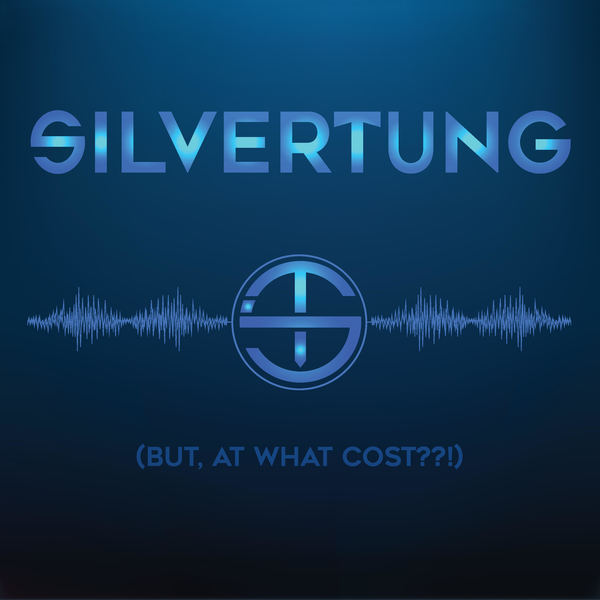 New Album (BUT, AT WHAT COST??!)
Coming February 15th
Pre-orders Now Available
First Single "Done My Best" Available Digitally NOW
(BUT, AT WHAT COST??!) includes 7 driving tunes produced by Steven Wright (Slipknot, Mars Volta, Rihanna).
Silvertung are composed of Speed (lead vocals/guitar), Codey (lead guitar), Danno (drums) and Sam Sour (bass).
Speed on the partnership "We are very excited to be part of the Thermal Entertainment family. Thermal's unique business plan and belief in their bands is unheard of in the music industry. We're looking forward to working together with a label and management that believes in Silvertung as much as we do."
(BUT, AT WHAT COST??!) | Artwork
(BUT, AT WHAT COST??!) | Track Listing
1. Dodging Bullets
2. Feel Inhuman
3. World Gone Mad
4. Wise Up
5. Black Sunset
6. You're Fine
7. Done My Best
###
For further information, please contact Thermal Enteratinment
About Silvertung
Since blazing onto the rock scene, Silvertung – have proven that hard work, grit and great songs are still the recipe for success in the competitive hard rock landscape. With three albums and one EP released, their amazing fans and critics alike by hitting the Billboard Mainstream Rock Radio Chart three times with their singles – "Never Too Late," "Face The Music" and "You & Me". The bands' music videos have garnered over 1.5 million+ YouTube views and are still climbing. In addition, the band received two Maryland Music Awards at their 2016 presentation including, "Best Heavy Metal Band," and the top award of the evening, "Breakout Artist of 2016." Continuously performing in and around the Mid-Atlantic area, the band built a tremendous regional buzz on the strength of their live show which led to opening spots with such heavy weight artists as Godsmack, Disturbed, Shinedown, Slipknot, Staind, Papa Roach, Buckcherry, Filter, Drowning Pool, Anthrax and P.O.D., among others.
————————————————————————————————————————————————————————————————————-
About Thermal Entertainment
Founded in 2011 with the mission to introduce the World to the Best Talent In the Music Business. Thermal are a Indie Record Label, Artist Management and Promotion company. They take on artists that they believe in. The bands current roster includes Bobaflex, Brandon Gibbs, Broken Testimony, Far From Gone, Framing Hanley, Jacob Cade, Rick Monroe, Shallow Side, Silvertung and Soulicit.
Thermal Entertainment, LLC
PO Box 80849
Simpsonville, SC 29680
————————————————————————————————————————————————————–