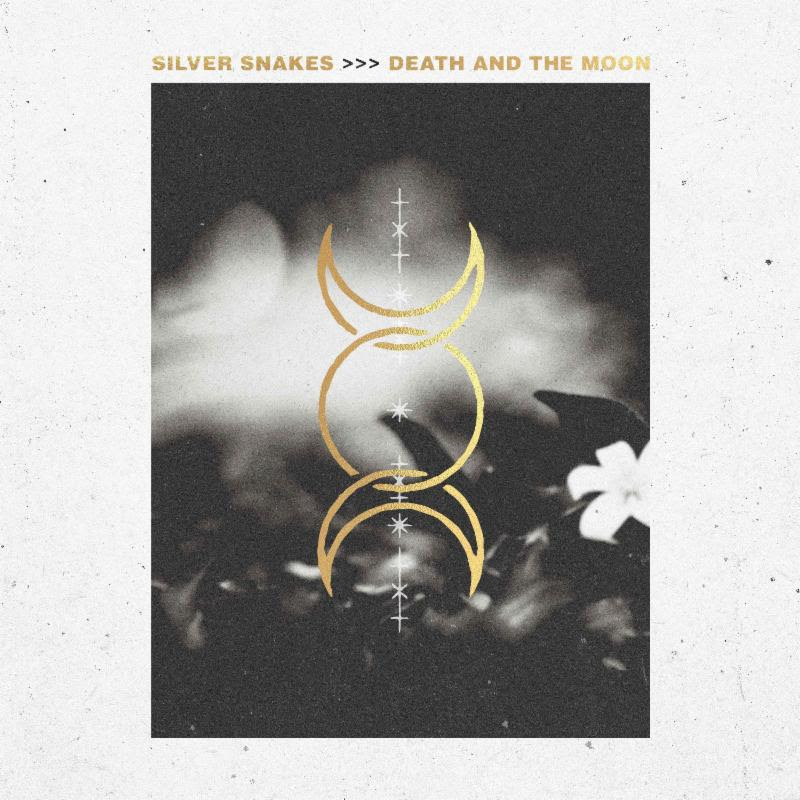 Lyric Video For "Smokedance" Streaming Now via Revolver Magazine

On Tour With Combichrist Now
The visuals were done by Cloaking.us. The track is one of three on the album mixed by Michael Patterson, whose credits include She Wants Revenge, Black Rebel Motorcycle Club and Nine Inch Nails,
The new album, the second for Claudio Sanchez' EVIL INK RECORDS, follows 2017's "Scathe" EP which saw the band leaning in a more electronic direction and featuring covers of acts who'd helped shape their current direction, such as Garbage and Ministry. "Death and the Moon" expands upon that path, finding the band as much in the industrial space, as in the dark rock roots of previous full length, Saboteur.
Lyrically, "Death and the Moon" follows in its predecessor's footsteps, and one will certainly recognize similar guitar work but from the opening notes of track 1, "Smokedance," you'll immediately discover a synth hook and electronic beat.
Appropriately, the band are currently on the road with COMBICHRIST to celebrate the release of the new album. A complete list of dates can be found below.
"Death and the Moon" Track Listing
1. Smokedance
2. Worship
3. Wool
4. Tesserae
5. Eclipse
6. Mescaline
7. Black Fire
8. Dissolve
9. Lavender
10. Swallowing Light
11. Gone is Gone
SILVER SNAKES W/Combichrist:
4/20: Atlanta, GA @ Masquerade
4/21: Charleston, SC @ The Music Farm
4/22: Baltimore, MD @ Baltimore Sound Stage
4/23: Teaneck, NJ @ Debonair Music Hall
4/24: New York, NY @ Gramercy Theatre
4/26: Philadelphia, PA @ Voltage Lounge
4/27: Hampton Beach, NH @ Wally's Pub
4/28: Providence, RI @ Fete Music Hall
4/30: Lancaster, PA @ Chameleon Club
5/1: Easton, PA @ One Centre Square
5/2: Pittsburgh, PA @ Crafthouse
5/3: Lakewood, OH @ Winchester Music Tavern
5/4: Newport, KY @ Thompson House
5/5: Chicago, IL @ The Bottom Lounge
5/7: Denver, CO @ Marquis Theatre
5/8: Salt Lake City, UT @ Metro Music Hall*
5/9: Las Vegas, NV @ Backstage Bar
5/10: Los Angeles, CA @ Regent Theater
5/11: San Francisco, CA @ Slims
5/12: Sacramento, CA @ Holy Diver
5/14: Portland, OR @ Hawthorne Theatre
5/15: Seattle, WA @ El Corazon
5/16: Vancouver, BC @ The Rickshaw Theatre
5/17: Edmonton, AB @ The Starlite Room
5/19: Regina, SK @ The Exchange
5/20: Winnipeg, MB @ Pyramid Cabaret
5/21: Fargo, ND @ The Aquarium*
5/23: London, ON @ Rum Runners Music Hall
5/24: Toronto, ON @ Lee's Palace
5/25: Montreal, QC @ Les Katacombes
5/26: Ville de Quebec, QC @ L'Anti Bar & Spectacles
5/28: Ottawa, ON @ Brass Monkey
5/29: Buffalo, NY @ Iron Works
*Headline Dates