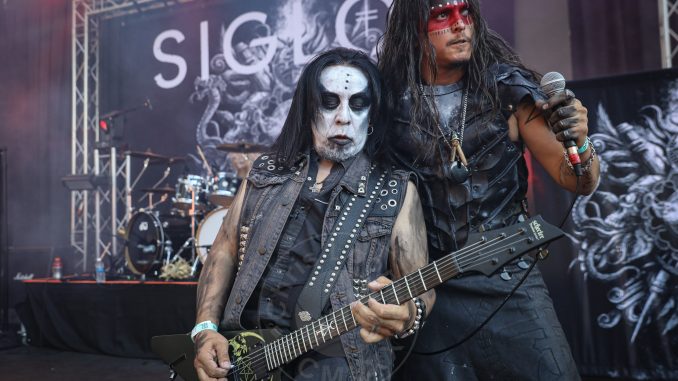 This past weekend (Sunday Oct. 15th 2023) SIGLOS, the creation of former Ministry guitarist Sin Quirin, made their live debut. The band played it's first live set during The Gates of Metal Festival at the Garden Ampitheater.
The band appeared on stage in full makeup looking as though they were about to attend a tribal ritual… and what a ritual it was. Lead vocalist Pedro Sanchez waved burning sage that added to the mystical vibe as the band's intro music played. What followed was an onslaught of brutally heavy, Spanish language metal.
The band played with precision and energy and the music was well received by a large crowd of Southern California metal fans. You can watch the official video for SIGLOS' latest track "Morir Para Vivir" here.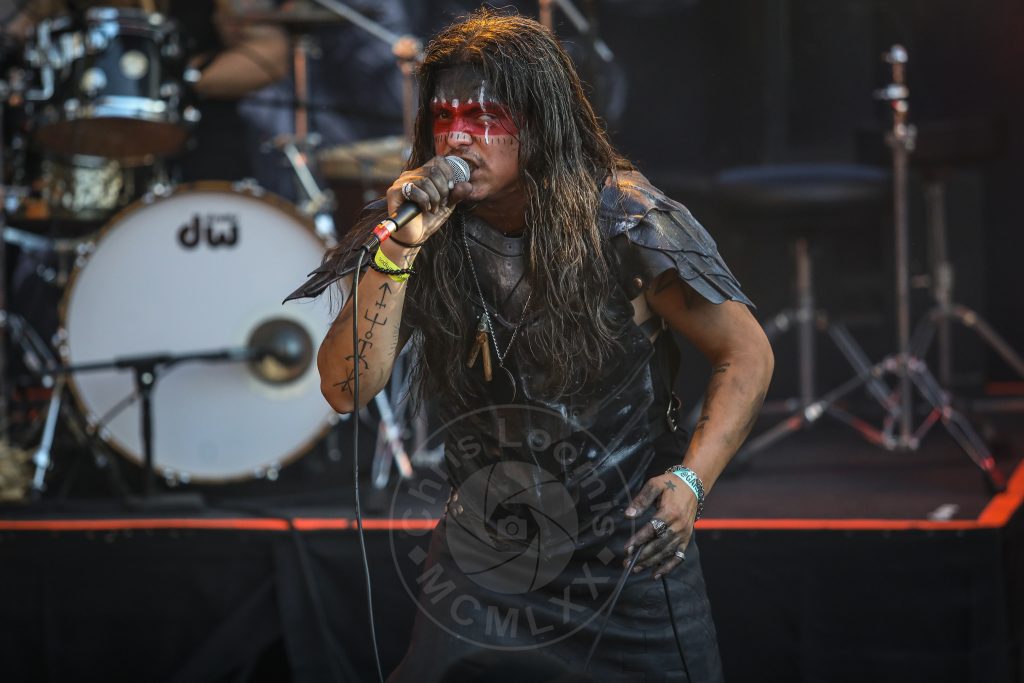 Photos by Chris Loomis IG: @chris.loomis