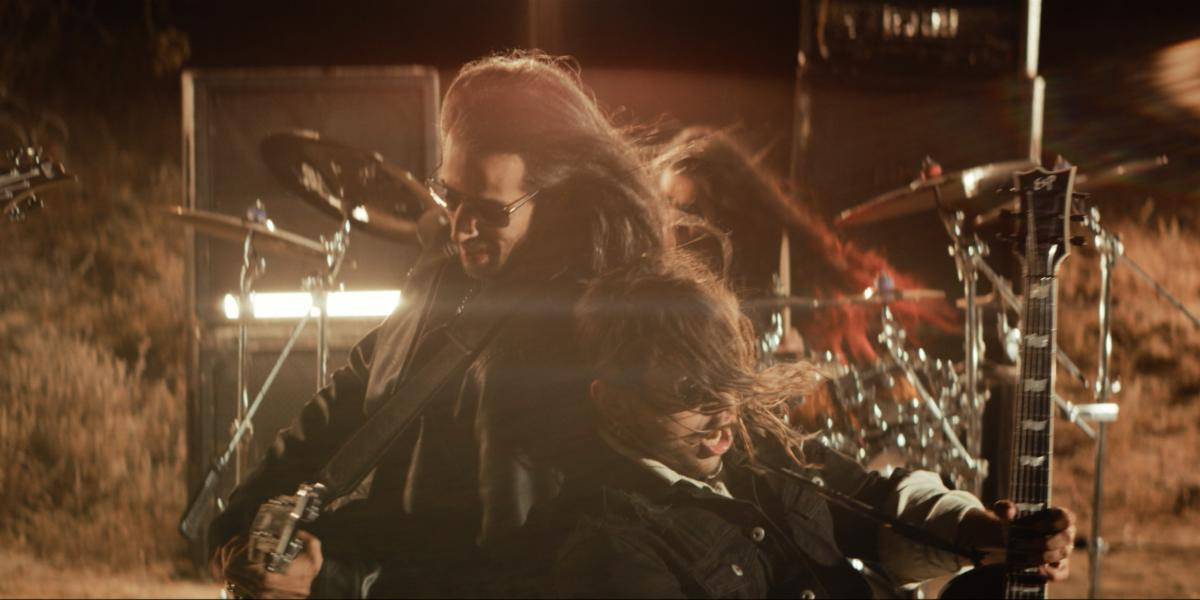 New Album "The Infinite Loop" Out September 27 Featuring Guest Performance by Derek Sherinian (Sons Of Apollo, Dream Theater)
Progressive thrash-metal group SIFTING have revealed an emotional new music video for their latest single, "Enough." The video was directed by Alejandro Fumero Gil on location in the Mojave Desert near Lancaster, CA. The video tackles the dilemma facing many people today, where we must work long hours to pay the bills and survive, versus providing the attention and emotional support desired and needed by those we are in relationships with. Watch it right now at this location.
"This song is real intense and many people are afraid to discuss the topic of being emotionally present with our friends and families," states frontman Eduardo Osuna Gil. "We live in a fast-paced world which is full of responsibilities such as work, bills, running errands, and making sure we can provide the material things we need to survive, however as a result we sometimes neglect to provide the emotional presence needed by our loved ones. I wanted to write a song that would help remind people everywhere about the importance of being emotionally present not only for families, but for friends and co-workers as well."
SIFTING will release The Infinite Loop on September 27, 2019 via Eclipse Records. The album was produced by Steve Evetts (The Dillinger Escape Plan, Suicide Silence, Poison the Well), mixed by Jamie King (Between the Buried and Me, The Contortionist), and features a special guest performance by Derek Sherinian (Sons of Apollo, Dream Theater).
The album is already receiving critical acclaim from the likes of
Metallum Subterra
(10/10) saying,
"The Infinite Loop is a masterpiece"
and
Metal Observer
(9.5/10) calling the album
"a massive behemoth of mind-shattering progressive metal."
SIFTING
have also revealed two previous music videos from the album for their first two singles "A Critical Affair" and "Stop Calling Me Liberty." Watch all three videos right now at
this location
.
SIFTING discography:
The Infinite Loop (LP) – 2019
Not From Here (LP) – 2017
All the Hated (LP) – 2013
SIFTING is:
Eduardo Osuna Gil – Guitar & Vocals