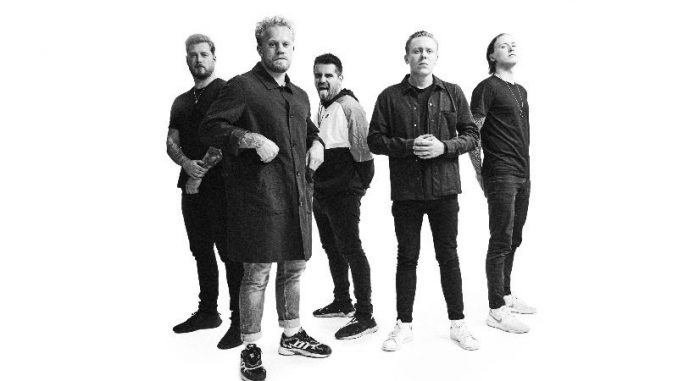 Announce New Studio Album 'Home' – Out October 22nd
Copenhagen's SIAMESE have dropped a music video for their new single "Rather Be Lonely" and are announcing details for their long-awaited new album.
The new LP, 'Home', is the follow-up to 2019's 'Super Human', and is set for release on October 22nd via Long Branch Records. Alongside the new single, the album will include ''Home" (ft. Drew York), "Can't Force The Love", "Enough Ain't Enough" (ft. Rory Rodriguez), and a selection of other new tracks.
Siamese singer Mirza Radonjica about the new single 'Rather Be Lonely':
"It's really weird to release a song that makes you proud and really sad at the same time. 'Rather Be Lonely' is the song we spent the most time writing on. It's probably because it's so brutally honest and being honest about defeat and deceit can be downright sickening to put on paper."
"Siamese have an incredible spirit and deliver a crystal-clear, anthemic sound."
Alex Baker – Kerrang Radio (UK)
"Get your ears around these guys before they take off"
Rock Sound (UK)
Siamese are rapidly becoming one of Denmark's hottest musical exports and have seen exponential growth and support over the past 12 months. With incredible reactions from influential rock media and DSP playlist tastemakers, over 20 million streams worldwide, and a number of tours and live dates in the pipeline for 2021, the band has no intention of slowing down anytime soon.
You can catch SIAMESE on tour in the UK and EU on the below dates.
Line-Up:
Mirza Radonjica – Vocals
Andreas Kruger – Guitar
Christian Lauritzen – Guitar, Violin
Marc Nommesen – Bass
Joakim Stilling – Drums
Watch the video for "Enough Ain't Enough" (feat. Rory Rodriguez)
Watch the video for "Can't Force The Love"
Watch the video for the previous single "Home" (feat. Drew York)